RiverDogs Announce Plans for 19th Annual Hot Stove Banquet
Marketing Legend and Longtime Baseball Executive Mike Veeck to Serve as Keynote Speaker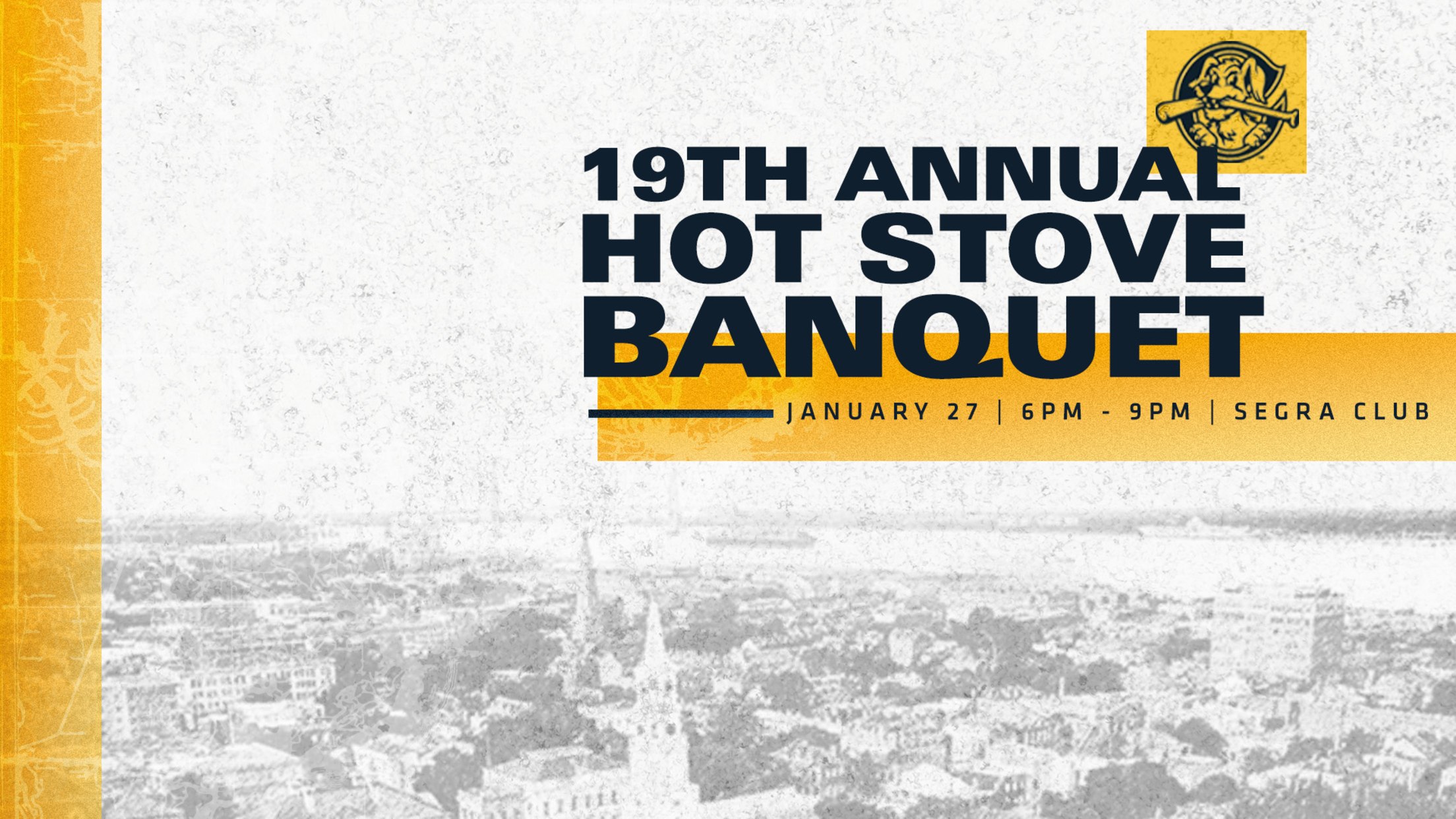 On Tuesday, the Charleston RiverDogs announced that the organization's 19th Annual Hot Stove Banquet presented by Container Maintenance will feature the return to the Joseph P. Riley, Jr. Park spotlight of the team's President Emeritus, Mike Veeck. Veeck is a longtime baseball executive, marketing expert and the mastermind behind some
On Tuesday, the Charleston RiverDogs announced that the organization's 19th Annual Hot Stove Banquet presented by Container Maintenance will feature the return to the Joseph P. Riley, Jr. Park spotlight of the team's President Emeritus, Mike Veeck. Veeck is a longtime baseball executive, marketing expert and the mastermind behind some of the RiverDogs wildest promotions. Tickets to the event, to be held in the Segra Club at Riley Park on January 27th, are now on sale.
Veeck is a nationally renowned speaker, entrepreneur, college professor, philanthropist, marketing, promotions and customer care expert and owner of multiple minor league baseball clubs, including the RiverDogs. Mike and the Fun Is Good philosophy has been featured on the NBC Nightly News, 60 Minutes, The Late Show with David Letterman and many other national media outlets.
He founded Fun Is Good, an Employee Engagement Consulting Firm, because he is passionate about helping organizations around the country develop and sustain a positive, fun and creative culture for their employees and customers. He and his Fun Is Good partners of nationally recognized speakers and industry experts deliver inspiring, fun and actionable keynote speeches, seminars and workshops around the country.
The event will open with a cocktail hour and silent auction that includes baseball memorabilia from past Hot Stove speakers, collectibles from RiverDogs Director of Fun Bill Murray, vacation packages, and more, beginning at 6:00 p.m. In addition, the RiverDogs will introduce their manager for the 2023 season at the event. A program, including an address from Veeck, will close the evening.
The Hot Stove Banquet has become one of the most highly anticipated offseason events hosted by the RiverDogs each year. Past speakers have included Hall-of-Famers Bobby Cox, John Smoltz, Tom Glavine, Ryne Sandberg, Wade Boggs, and Goose Gossage.
Individual tickets to the Hot Stove Banquet can be purchased for $125 or groups can reserve a table of eight for $800. Purchase tickets here.
The RiverDogs have set their sights on a third consecutive championship in 2023. The full schedule is available here. Season tickets, Dog-E Coin plans, and group tickets, including options to the Segra Club at Riley Park, are available at riverdogs.com/tickets. The Segra Club is also open for events year-round. Visit segraclub.com for more information. The brand new RiverDogs Food Truck is available for your next event! Contact the RiverDogs front office at 843-577-3647 (DOGS) for more information.