Chourio, Perez earn Mudcats' Year-End Awards
Chourio earned the 2022 Willie Duke Award and Perez was named the 2022 Ed Hales Award winner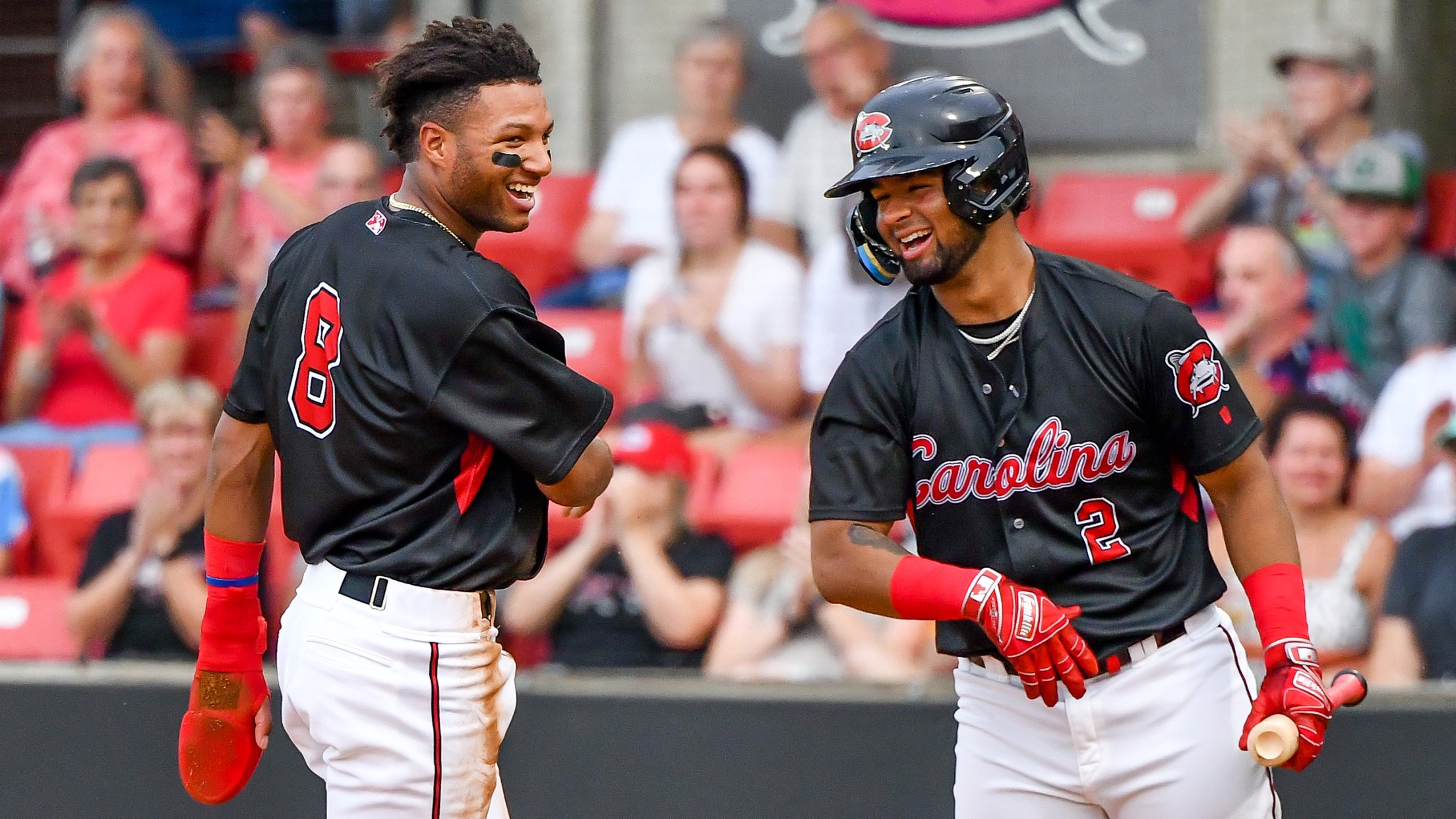 ZEBULON - The Carolina Mudcats proudly announced today that outfielder Jackson Chourio received the Willie Duke award for his accomplishments on the field during the 2022 season and outfielder Hedbert Perez earned the Ed Hales award for his selfless dedication to the fan experience. Both awards were announced following Carolina's
ZEBULON - The Carolina Mudcats proudly announced today that outfielder Jackson Chourio received the Willie Duke award for his accomplishments on the field during the 2022 season and outfielder Hedbert Perez earned the Ed Hales award for his selfless dedication to the fan experience. Both awards were announced following Carolina's final home game of the 2022 season on September 4 at Five County Stadium.
Chourio, 18, earned the Willie Duke Award (the equivalent of the club's most valuable player award) which is presented annually by the Mudcats to the player who best symbolizes the spirit and dedication to baseball exhibited by Willie Duke. Known as "Mr. Baseball" for his tireless efforts promoting the game, Willie played and managed in professional baseball for nearly 20 years. He was instrumental in organizing, promoting, and developing youth baseball programs in the Raleigh area since the 1940's.
The Maracaibo, Venezuela born Chourio was added to the Mudcats roster on May 3 and quickly established himself as not only of the best players in the Carolina League, but also one of the top young prospects in baseball. Chourio appeared in 62 games with the Mudcats and went on to hit .324/.373/.600 with a .973 OPS, 81 hits, 23 doubles, five triples, 12 home runs, and 47 RBI. He quickly earned a promotion to High-A Wisconsin on July 25, but not before representing the Mudcats, and Milwaukee Brewers, in the 2022 All-Star Futures Game in Los Angeles on July 16.
At the time of the announcement (on September 4) Chourio ranked second among all 2022 Mudcats in home runs (12), fourth in RBI (47), fifth in hits (81), tied for first in doubles (23), first in triples (5), tied for ninth in walks (19), first in extra-base hits (40), second in total bases (150), third in runs (51) and tied for second in stolen bases (10).
A team leader and fan favorite, the 19-year-old Perez was announced as the 2022 Ed Hales Award winner. The Ed Hales award is presented by the Mudcats in recognition of the player(s) who best exemplifies unselfish spirit, dedication and commitment to the community.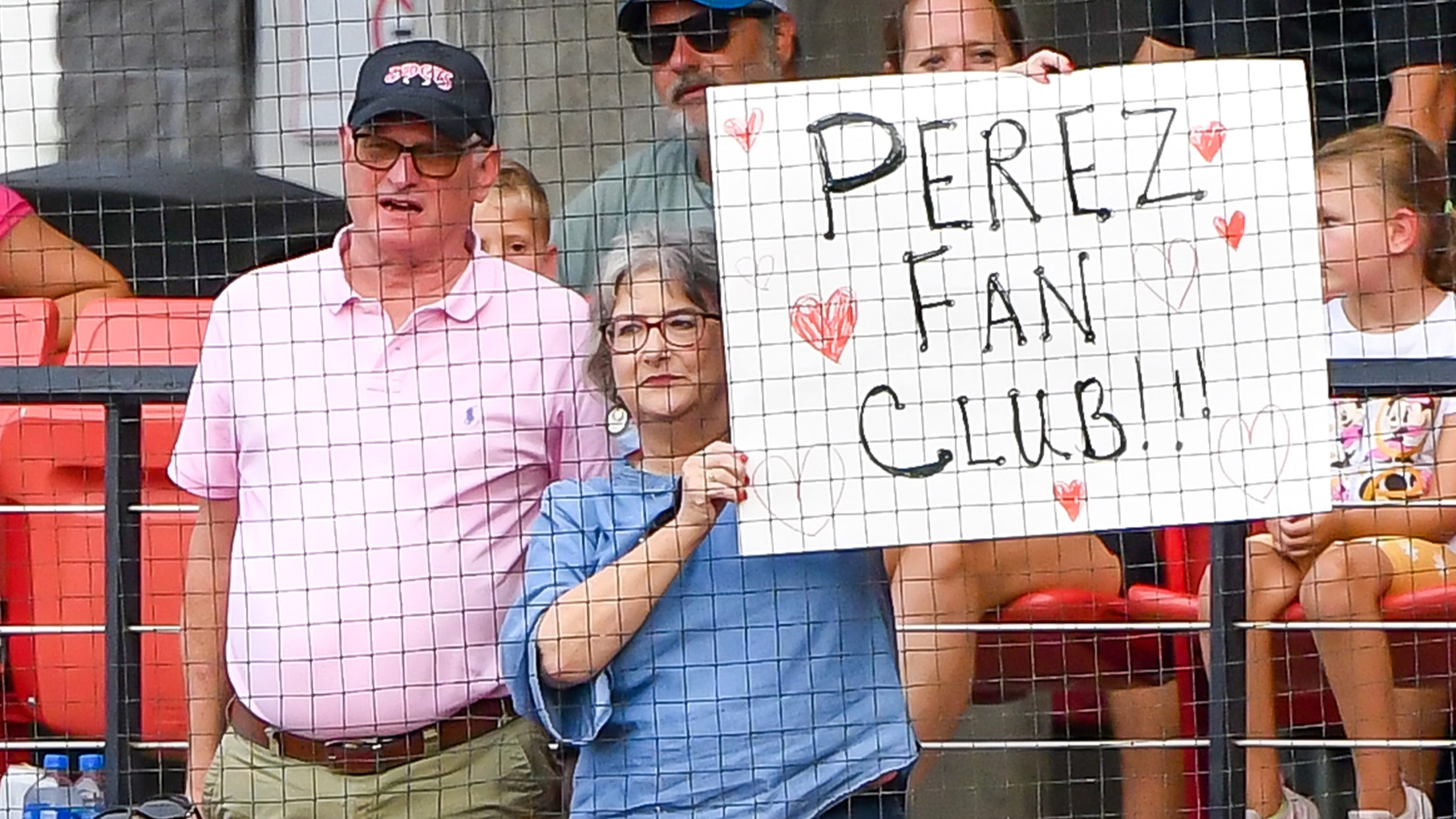 The Caracas, Venezuela born Perez always went out of his way to interact with fans, making it a point to greet Field of Dreams participants before home games. Perez was also first to volunteer to assist with first pitches and the first to volunteer his time as a translator for his teammates. His constant positivity prompted several fans to create their own cheering sections (complete with handmade signs) and create a fan club dedicated to the young outfielder.
The full list of past winners is available online: Mudcats Awards