Take Me to Your Leader - Cyclones Host UFO Appreciation Day April 22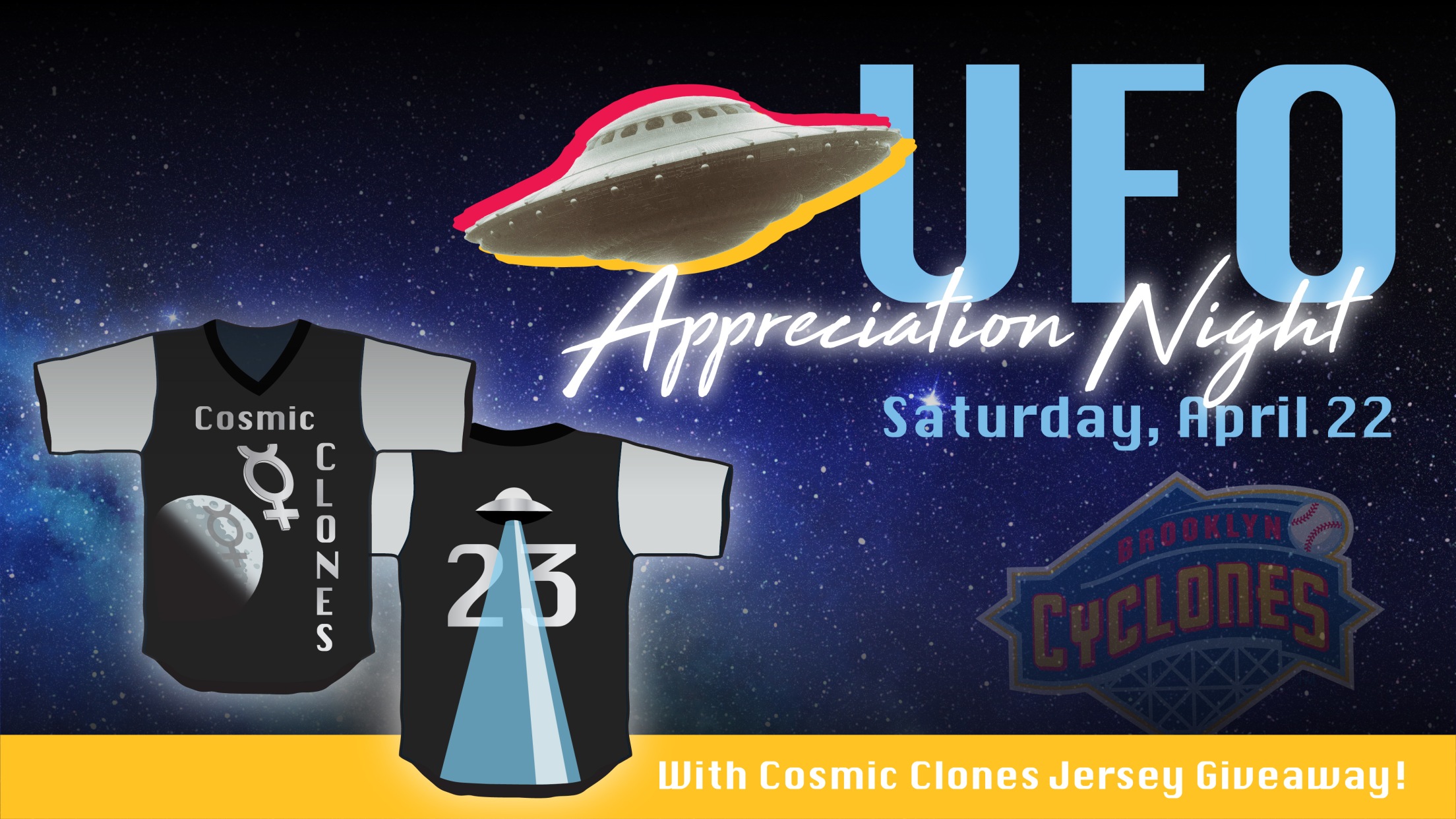 To Purchase Tickets - CLICK HERE BROOKLYN, NY -- March 1, 2022 -- Saturday, April 22nd may be Earth Day, but that afternoon for the 2:00 PM game the Cyclones will be celebrating the visitors to our planet as part of UFO Appreciation Day. Recently there have been numerous
BROOKLYN, NY -- March 1, 2022 -- Saturday, April 22nd may be Earth Day, but that afternoon for the 2:00 PM game the Cyclones will be celebrating the visitors to our planet as part of UFO Appreciation Day.
Recently there have been numerous sightings in our skies, and just in case not all of them were weather balloons, we figured we should probably get on the good side of friends from outer spaca - ya know, just to be safe.
As part of the fun, fans will be able to purchase a $20 ticket that includes a Cosmic Clones jersey in the style of the infamous Mercury Mets jerseys from years ago. Jerseys will be available in sizes Adult Small – Adult XXL on a first-come, first-served basis on the day of the game.
Additionally, fans will be able to make their own tin foil hats (so they can't read our minds of course), participate in on-field fun like the Saturn ring toss and weightless race, sign a petition to get Pluto back on the list of planets and so much more.