Sunday Funday:  Paw Patrol, CoComelon, Peppa Pig, Dinos & More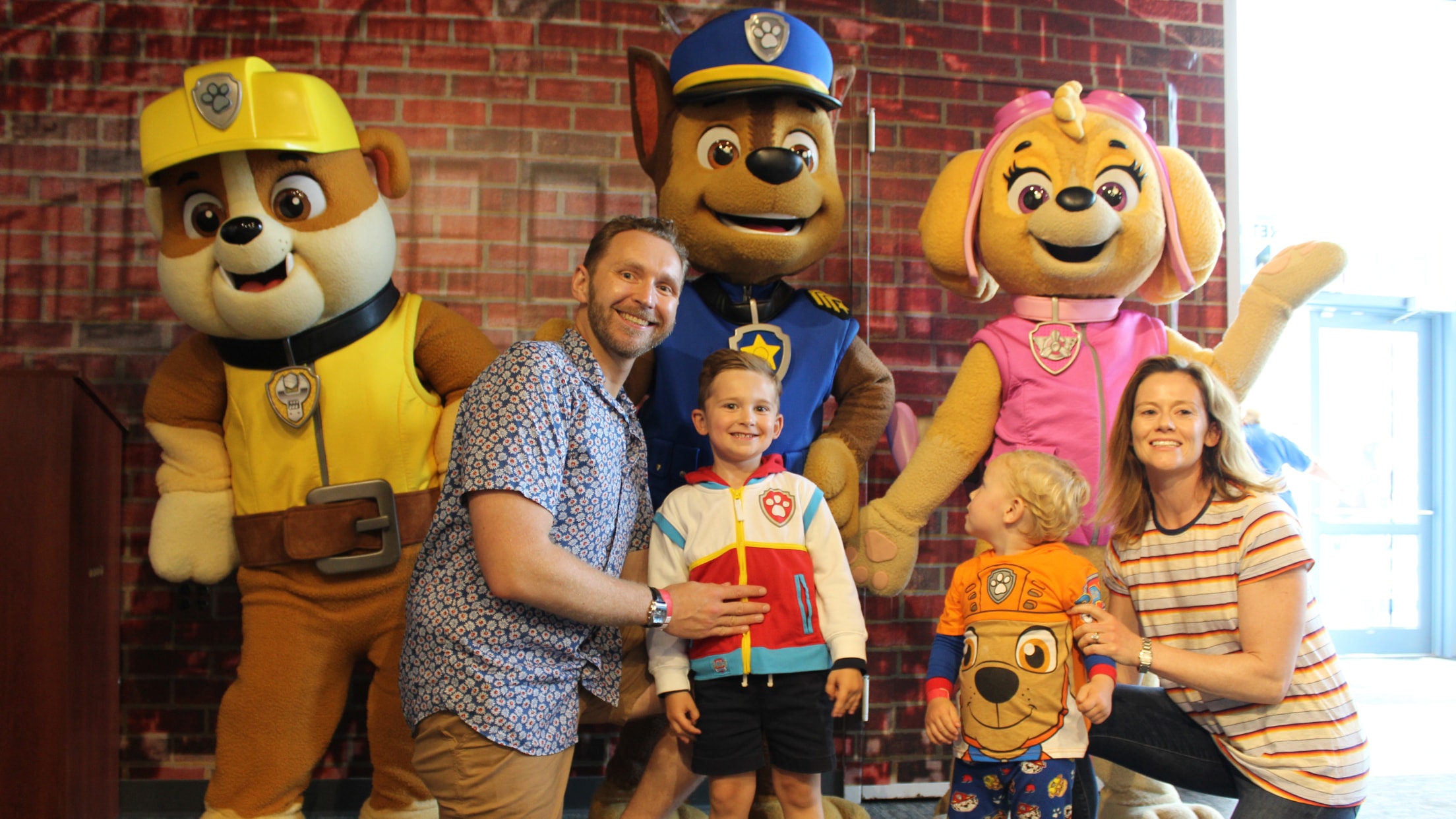 Brooklyn, NY – Sundays are Fundays on Coney Island with the Brooklyn Cyclones. Every Sunday, the first 500 kids in attendance will receive FREE Dippin' Dots and after the game kids will be invited to run the bases. For select dates throughout the season we'll also add the chance to
Brooklyn, NY – Sundays are Fundays on Coney Island with the Brooklyn Cyclones. Every Sunday, the first 500 kids in attendance will receive FREE Dippin' Dots and after the game kids will be invited to run the bases. For select dates throughout the season we'll also add the chance to have a catch on the field before the game and even add a backyard carnival filled with inflatable games and other fun courtesy of Send in the Clowns.
But that's not all. We also have some theme nights and appearances that are sure to bring smiles to our youngest fans. Here's a look at some of the fun coming to Maimonides Park this season.
Sunday, June 25th – Nickelodeon Paw Patrol Day – Coney Island will turn into Adventure Bay as we celebrate Ryder and his team of pups. There will be a special ticket package that will include a Paw Patrol Back Pack – perfect for taking on bad guys or taking to school – plus we'll have appearances and photo ops with some of the crew. PLUS the first 1,000 fans in attendance will receive Cyclones Big League Sunglasses. If you miss this game it would be RUFF…we mean rough.
Sunday, July 2nd – We'll be going back in time as part of Dinos at the Diamond weekend. There will be fossil discovery stations and life-size dinosaurs that look so real you'll think you've gone back in time. Dinos at the Diamond will also be at the ballpark on Saturday, July 1st.
Sunday, July 30th – Who's ready to jump in some muddy puddles? Peppa Pig and George will be in attendance for Peppa Pig Day at Maimonides Park. As part of the fun we will have two sessions of a character brunch where you'll get food included with your ticket and also have a chance to take a photo with Peppa and George as they go trough to trough (or table to table) and pose for photos with our guest.
Sunday, August 13 – If you have a kid, whether you want to admit it or not, you've most likely spent countless hours singing "Row Row Row Your Boat" or "The Wheels on the Bus" led by the CoComelon Crew. You aren't alone though. According to Nielsen, CoComelon was streamed more than 37.8 BILLION minutes in 2022 – making it the third most streamed digital property behind only "NCIS" and "Stranger Things." Well, now is your chance to bring the characters to life for your kids as they'll be able to take photos with JJ and Cody during our Character Lunch.
There's plenty more fun to be had all season long for the young – and the young at heart - with the Cyclones. To check out some of the other theme nights and giveaways coming to Coney Island – CLICK HERE.