Pre-Sale for 2023 Single-Game Tickets Start on Wednesday, 10 AM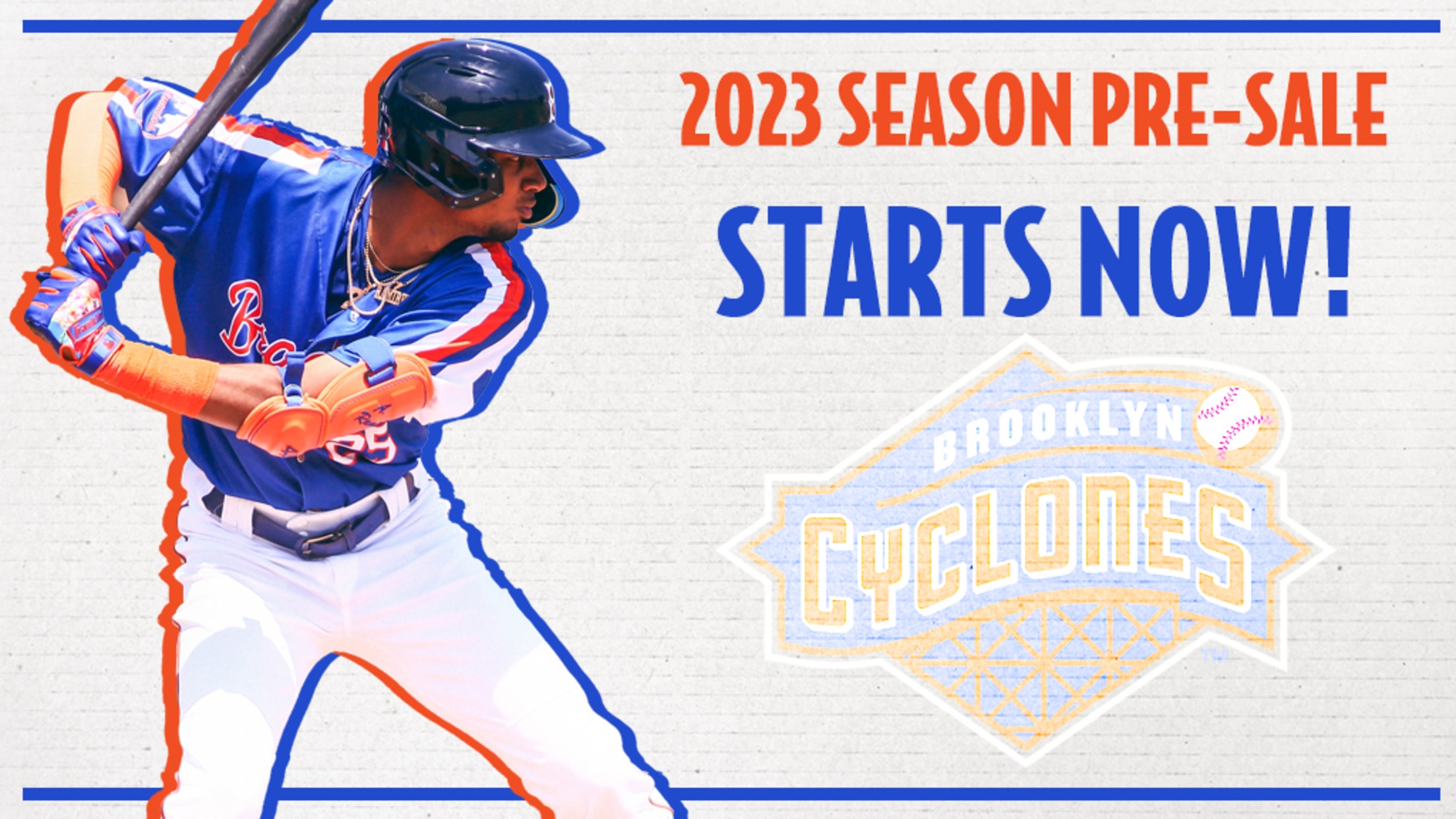 Single game tickets for the 2023 Brooklyn Cyclones season will be available to the general public starting Friday, March 3rd at 10 AM. But for a lucky few, you don't have to wait that long. To take advantage of your pre-sale window, CLICK HERE , select the game you are
Single game tickets for the 2023 Brooklyn Cyclones season will be available to the general public starting Friday, March 3rd at 10 AM. But for a lucky few, you don't have to wait that long.
To take advantage of your pre-sale window, CLICK HERE , select the game you are interested in and click BUY TICKETS. On the next page, enter your code in the Coupon Field and click submit. You will then be able to complete your purchase.
All pre-sale codes will expire at 11:59 PM on Thursday, March 2nd. Pre-Sale Codes are not valid for special offers – Brunch, AYCD, Ticket Pags, etc. Those tickets will be available starting Friday, March 3rd at 10 AM.
If you have any issues with your pre-sale code, please call or text 718 – 37 – BKLYN.