Ramírez's Rope Not Enough in 'Clones Loss to Drive
Ramírez homers for second-straight day, but Drive score two in the ninth to break tie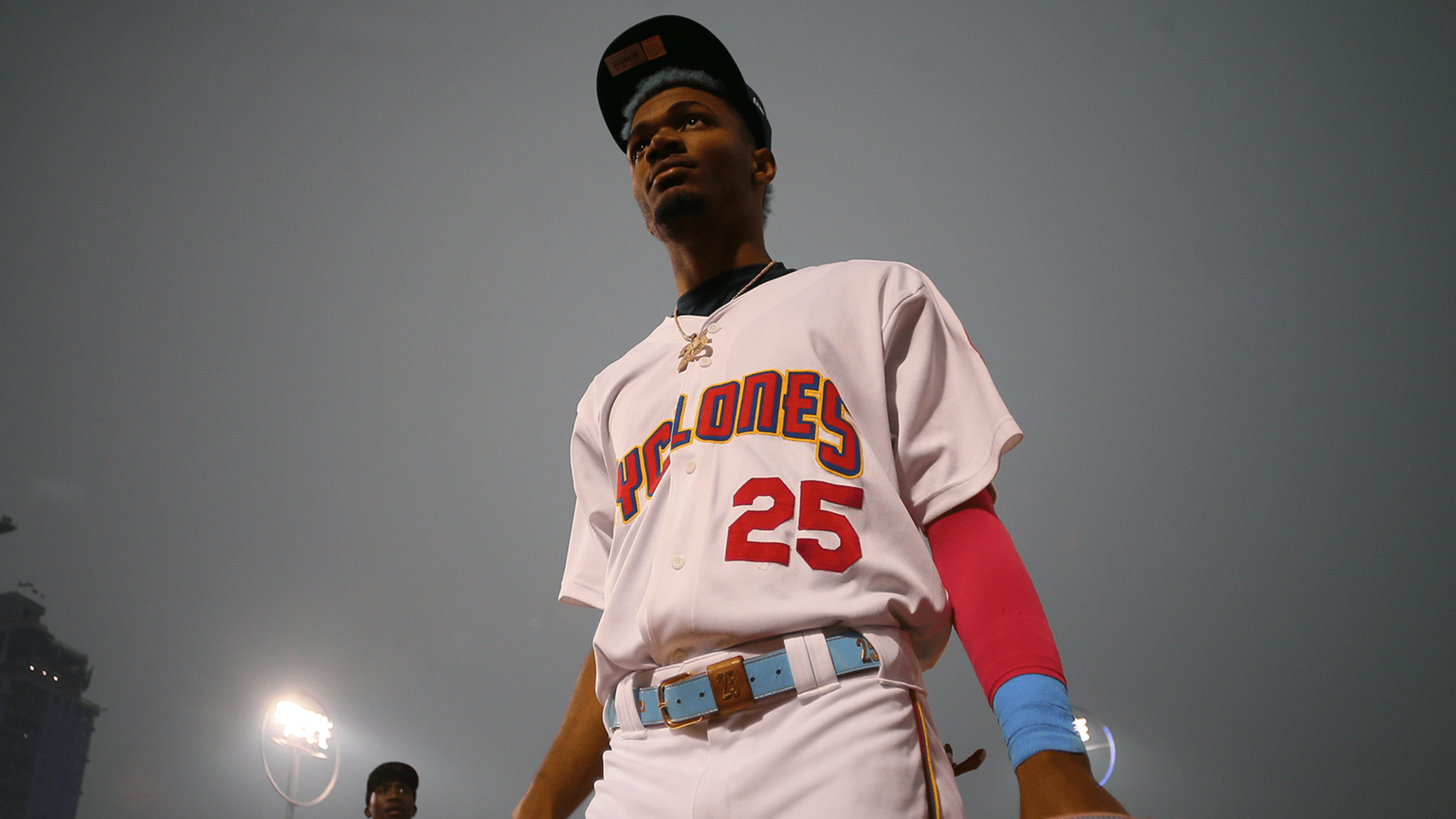 BOX SCORE
PLAY-BY-PLAY BROOKLYN, N.Y. (June 6, 2023) - The Brooklyn Cyclones fell to the Greenville Drive Tuesday evening at Maimonides Park, 5-3, in the first of a six-game set between the two teams. The Cyclones mustered eight hits, including a three-run game tying blast from CF Alex
BROOKLYN, N.Y. (June 6, 2023) - The Brooklyn Cyclones fell to the Greenville Drive Tuesday evening at Maimonides Park, 5-3, in the first of a six-game set between the two teams.
The Cyclones mustered eight hits, including a three-run game tying blast from CF Alex Ramírez in the seventh, but Greenville plated two in the top of the ninth en route to the win.
The first twelve batters of the game were retired in order. In the top of the third, the Drive put men on the corners with nobody out, but RHP Cameron Foster proceeded to get out of the jam, and keep the game scoreless.
A similar situation arose in the top of the fourth when the Drive put runners on the corners with one out. Foster was unable to evade a second straight jam. LF Miguel Ugueto tripled to plate two. From there, DH Nick Decker doubled home Ugueto to give Greenville a 3-0 lead.
Later on in the seventh, Brooklyn brought the tying run to the plate in Ramírez. With two on and two out, Ramírez laced a ball over the fence in left to tie the game. It's the second straight contest Ramírez has left the yard, and raises his total to five on the campaign.
Despite Ramírez's heroics, Greenville cashed in in the ninth. With the go-ahead run on second base and one out, Decker took RHP Kolby Kubichek deep for what would be the game-winning home run. Brooklyn could not mount a rally in the home half of the frame.
The Cyclones return to action Wednesday morning for a special 11:00 a.m. start time on Education Day at Maimonides Park. RHP Joander Suárez (1-4, 7.50 ERA) toes the rubber against RHP Isaac Coffey (4-2, 2.54 ERA).