Dash Dip Past Cyclones, 2-1, in Extra Innings
Stuart's strong Sunday not enough, as Brooklyn drops series finale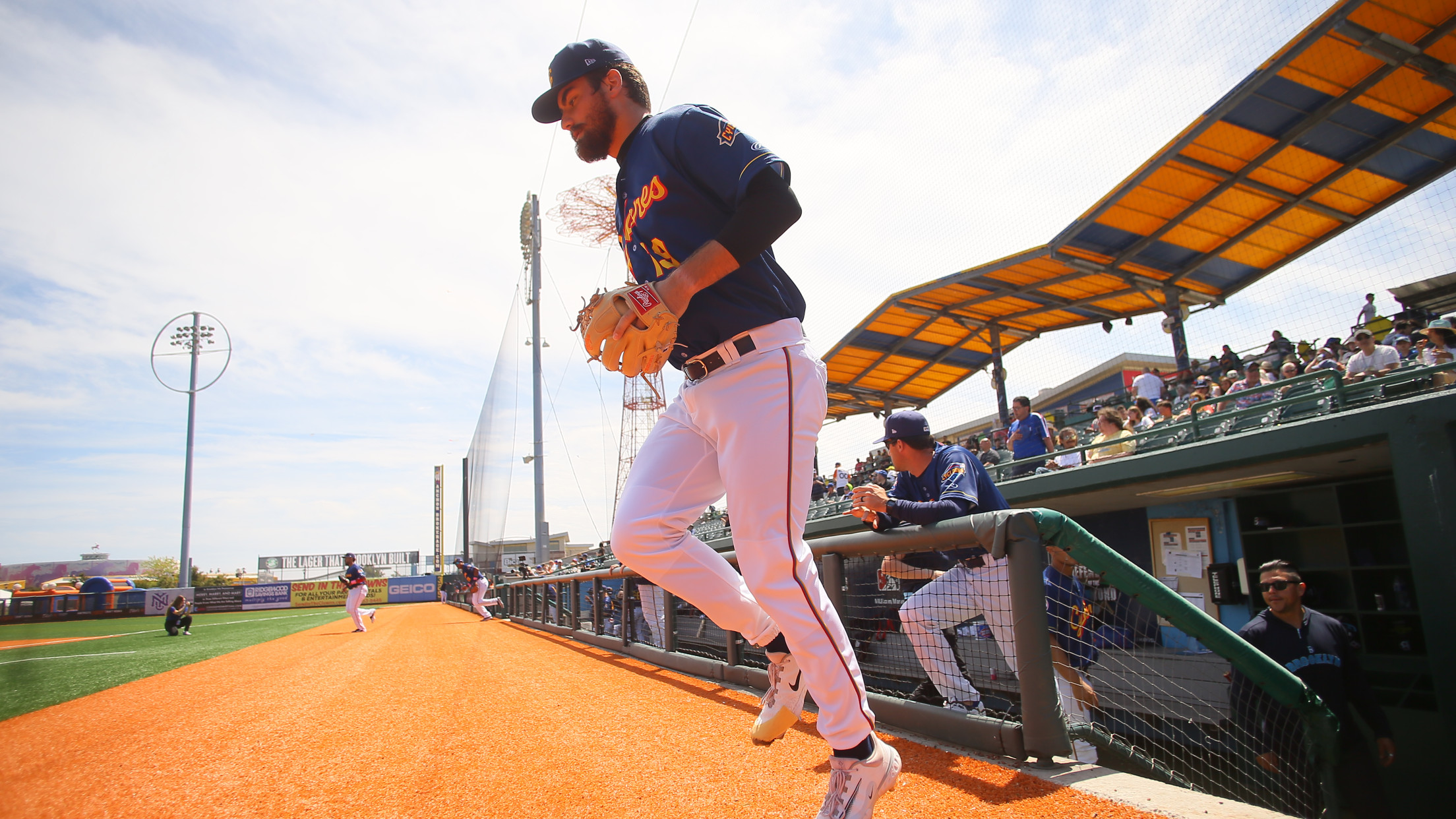 BOX SCORE
PLAY-BY-PLAY BROOKLYN, N.Y. (May 28, 2023) - Despite RHP Tyler Stuart logging seven innings of one-run ball with six strikeouts, the Brooklyn Cyclones ultimately fell to the Winston-Salem Dash, 2-1, in 10 innings on Sunday afternoon at Maimonides Park. Each team plated a run in the
BROOKLYN, N.Y. (May 28, 2023) - Despite RHP Tyler Stuart logging seven innings of one-run ball with six strikeouts, the Brooklyn Cyclones ultimately fell to the Winston-Salem Dash, 2-1, in 10 innings on Sunday afternoon at Maimonides Park.
Each team plated a run in the first inning. Winston-Salem (25-18) scratched one across in the top half, when DH Wilfred Veras singled home CF Terrell Tatum. Veras tried to leg out a double, but was thrown out at second base.
Brooklyn was resilient in the home half. After RF Omar De Los Santos led off the inning with a single, he proceeded to steal second base for his 17th swipe of the campaign. Then, C Kevin Parada scorched a double to left to plate De Los Santos and tie the game.
Neither squad could muster a run until extra innings, as both pitching staffs were cruising. In the 10th, C Michael Turner recorded a sacrifice fly, plating the automatic runner, 3B Wes Kath, to give the Dash the lead. The Cyclones could not pull even in the home half, leaving the potential game-tying run on base.
Following taking four-of-six over Winston-Salem, Brooklyn returns to action Tuesday evening at Jersey Shore. It's the second time this season the Cyclones will pay a visit to the BlueClaws. First pitch from ShoreTown Ballpark is set for 7:05 p.m. Probable pitchers are yet to be announced.