De Los Santos' Long Ball Not Enough, 'Clones Fall to Dash
Narváez goes 0-for-1 with a walk in first rehab game with Brooklyn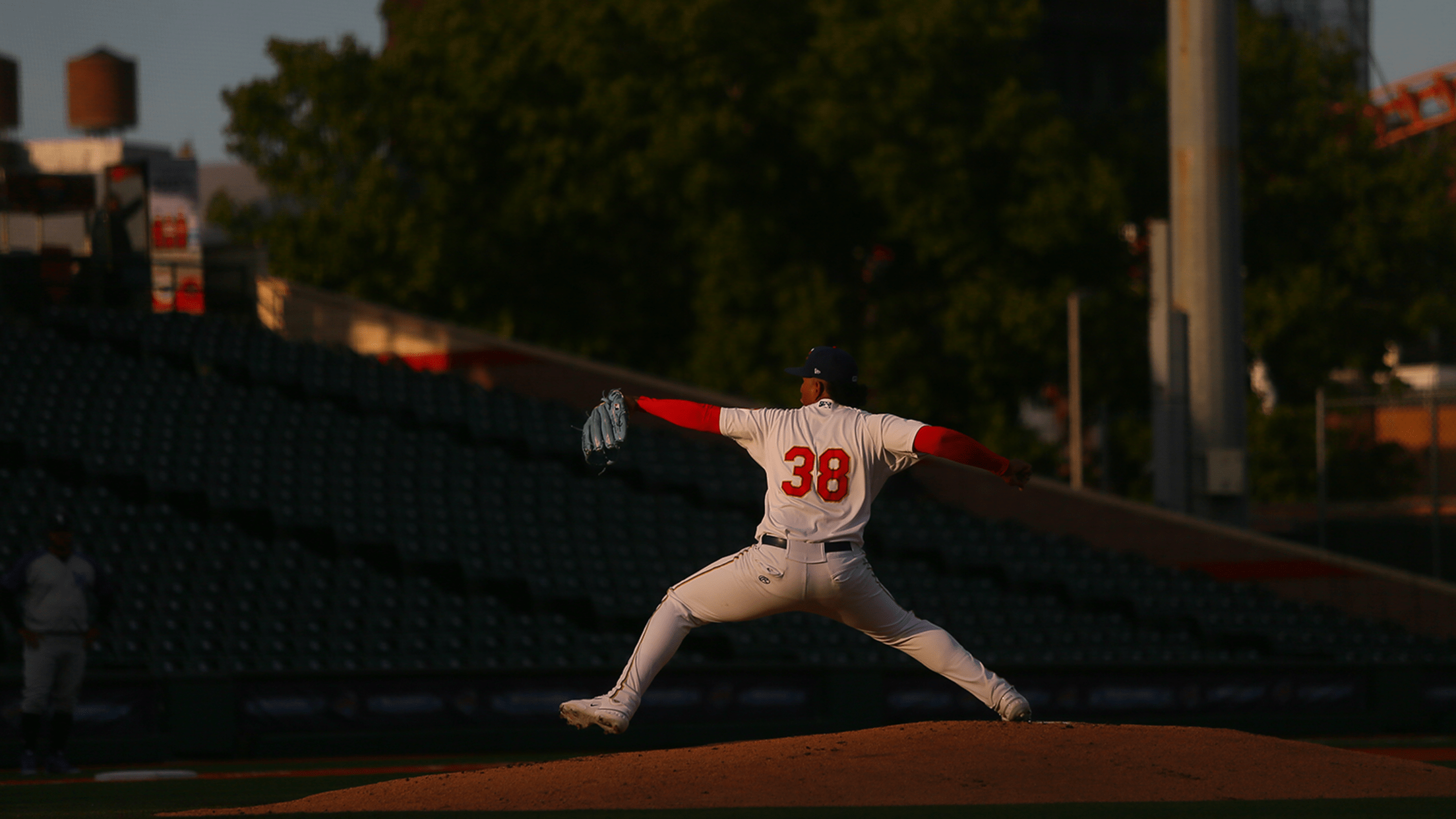 BOX SCORE
PLAY-BY-PLAY BROOKLYN, N.Y. (May 25, 2023) - RF Omar De Los Santos clubbed his second home run of the year, but that was the Cyclones only run of the day. Brooklyn fell to the Winston-Salem Dash, 6-1, on Thursday night at Maimonides Park. The loss snaps
BROOKLYN, N.Y. (May 25, 2023) - RF Omar De Los Santos clubbed his second home run of the year, but that was the Cyclones only run of the day. Brooklyn fell to the Winston-Salem Dash, 6-1, on Thursday night at Maimonides Park. The loss snaps the Cyclones streak of consecutive wins.
Winston-Salem (24-16) started its offensive prowess early, when DH Wilfred Veras singled home CF Terrell Tatum for the game's first run.
Brooklyn's (17-22) response came shortly thereafter. With two outs in the bottom of the second, De Los Santos took RHP Kohl Simas (4-1) deep to tie the game at one apiece.
Winston-Salem did not take long to regain the momentum. In the top of the third, 2B Loidel Chapellí singled to left field to plate Tatum.
The Dash never looked back. In the fifth, Winston-Salem put up three runs, thanks in large part to four consecutive base hits. RHP Joander Suárez's (1-3) day was done following the inning. He surrendered five earned runs on nine hits over those five frames.
Operating with a 5-1 lead, the Dash added a run of insurance in the seventh, courtesy of an RBI groundout by C Michael Turner. The 6-1 score would hold for the final.
C Omar Narváez played in five innings as part of his Major League rehab assignment for Brooklyn. The 31-year-old went 0-for-1 at the plate with a walk and a strikeout.
The Cyclones return to action tomorrow against the Dash at Maimonides Park. First pitch is slated for 7:00 p.m. RHP Jeffrey Colón (0-2, 8.61 ERA) is expected to start for Brooklyn, where he'll oppose RHP Jonathan Cannon (4-1, 2.90 ERA) for the Dash.