Blue Rocks Burn Cyclones in Walk-Off, 3-2
Osborn clubs two-run homer, Stuart hurls five shutout innings in loss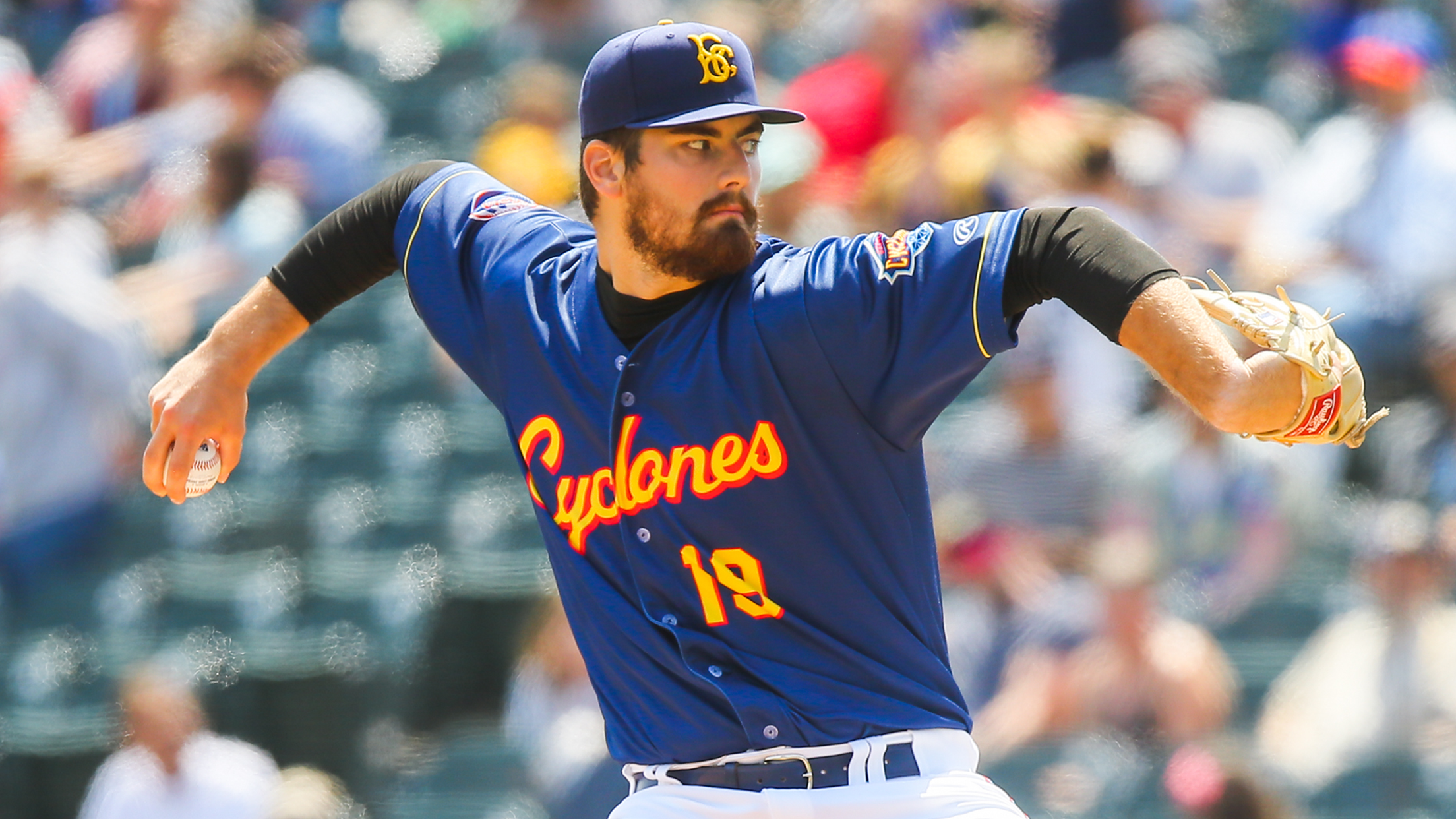 BOX SCORE
PLAY-BY-PLAY WILMINGTON, Del. (May 13, 2023) — For the second-straight evening, the Cyclones departed Frawley Stadium with a lump in their throat. CF Jacob Young's fourth hit of the night was a game-winning RBI single in the bottom of the ninth, as the Wilmington Blue Rocks
WILMINGTON, Del. (May 13, 2023) — For the second-straight evening, the Cyclones departed Frawley Stadium with a lump in their throat. CF Jacob Young's fourth hit of the night was a game-winning RBI single in the bottom of the ninth, as the Wilmington Blue Rocks rallied to stun Brooklyn, 3-2, on Saturday night.
Tied at two entering the bottom of the ninth, LF Nick Shumpert sparked a rally with a leadoff walk. After a sacrifice bunt moved him to second, RHP Paul Gervase registered a swinging strikeout for the second out of the inning.
Alas, Young attacked the first pitch he saw and slapped a grounder back through the middle into center field. Shumpert scored from second with the game-ending run, providing the Blue Rocks (16-15) their second-straight walk-off win, 3-2.
For the second-consecutive day, the Cyclones (11-18) jumped in front early thanks to the long ball.
After CF Jaylen Palmer walked and advanced to second on a throwing error, C Drake Osborn hammered the second pitch he saw into Brooklyn's left-field bullpen for a two-run home run. His second long ball of the series and the season, put the Cyclones ahead, 2-0.
Brooklyn maintained that two-run edge until the bottom of the seventh. With two out, SS Jordy Barley ignited Wilmington's offense with a single to left before taking second on a wild pitch.
2B Viandel Peña coaxed a walk to put the tying run on base. Young followed by dunking a single in front of the right fielder. One run crossed on the hit, while the tying tally dashed home on an errant throw to the plate, knotting the game at two.
Neither starter received a decision on Saturday. RHP Tyler Stuart extended his scoreless innings streak to 8.0, with five shutout frames for the Cyclones. Blue Rocks RHP Chance Huff permitted two runs over a career-high seven innings.
RHP Todd Peterson (1-2) posted two spotless frames of relief, earning his first win for Wilmington. Gervase (0-2) surrendered his first earned run of the season for Brooklyn and was saddled with his second defeat.
The Cyclones will try and capture the final game of the seven-contest series on Sunday afternoon. RHP Christian Scott (0-0, 6.75) is projected to make his second start of the series for Brooklyn against Wilmington LHP Andrew Alvarez (1-1, 3.04). The first pitch is scheduled for 1:05 p.m. from Frawley Stadium.