Hot Rods - Tourist Suspended; Doubleheader on Saturday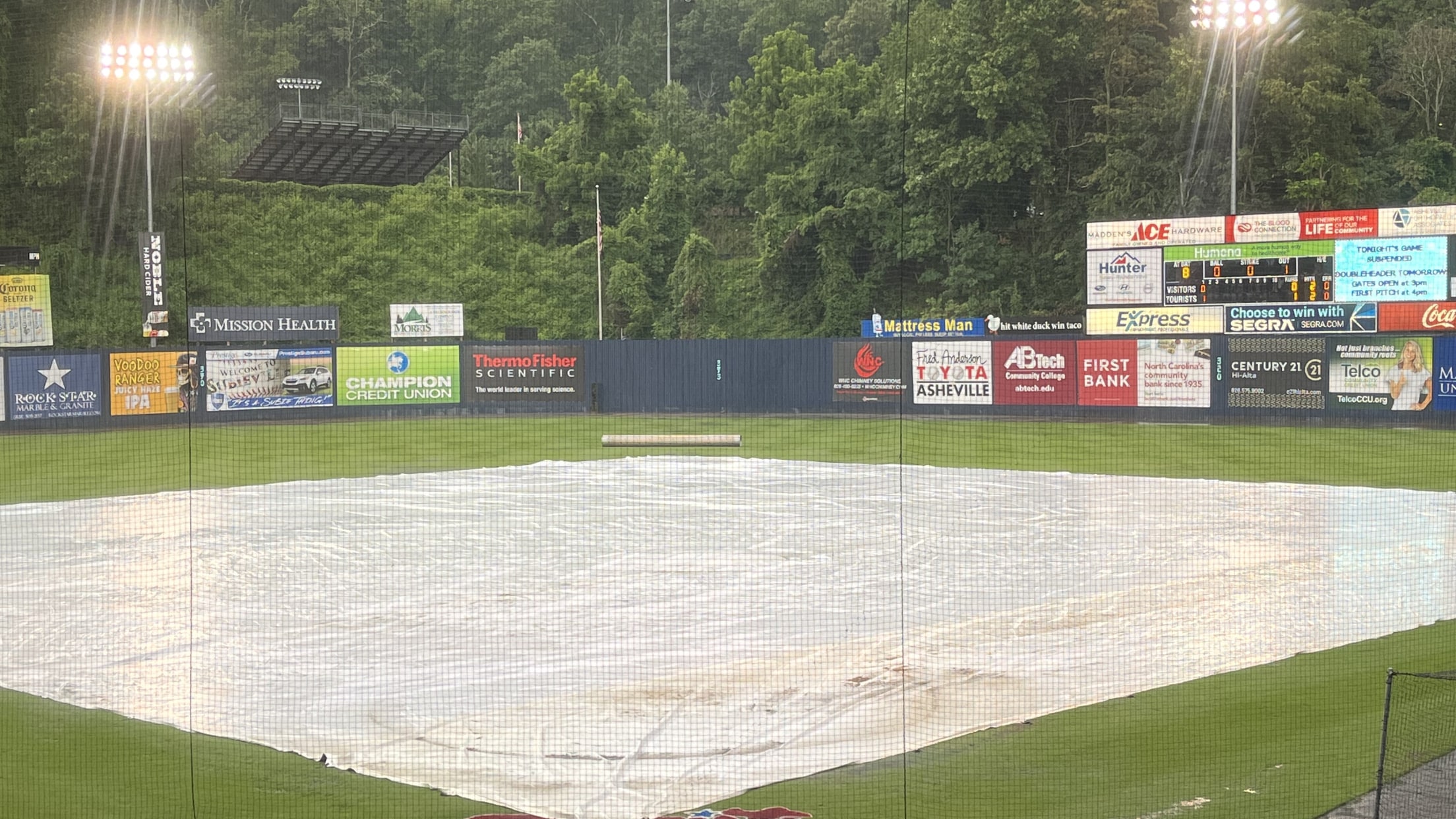 Asheville, North Carolina– The Bowling Green Hot Rods and Asheville Tourists contest on Friday was suspended due to rain. The two teams will play a doubleheader on Saturday with first pitch of game-one scheduled for 3:05 PM CT. Game two will begin approximately 30-minutes after the final out of game
Asheville, North Carolina– The Bowling Green Hot Rods and Asheville Tourists contest on Friday was suspended due to rain. The two teams will play a doubleheader on Saturday with first pitch of game-one scheduled for 3:05 PM CT. Game two will begin approximately 30-minutes after the final out of game one.
The first game of the twin bill will be the resumption of Friday's game and must go to the completion of nine innings. The second game will be seven innings in length.
The Tourists took a 1-0 lead in the bottom of the first on Friday when Quincy Hamilton homered on the first pitch Ben Brecht threw. In the top of the second Diego Infante walked with one out before the sky opened up and the tarp was put on the field. When the game resumes on Saturday, it will be picked up from there with Heriberto Hernandez coming to the plate.
The Hot Rods return home for a special Monday game on July 4, with the team celebrating the Fourth of July SPECTACULAR presented by Jewelry Barn. First pitch will be at 6:35 PM CT and the game will be followed by the largest fireworks show in all of Southcentral Kentucky! Fans can purchase their tickets and check out more team promotions by visiting www.bghotrods.com, visiting the Bowling Green Ballpark box office, or calling 270-901-2121.
###
Hot Rods Baseball