Barons Drop Extra Inning Battle Against Chattanooga in Game 2
Anytime you face a top prospect in an organization's farm system, you know that the game is going to be challenging. In the Game 2 3-2 loss against the Chattanooga Lookouts, the Birmingham Barons faced the Cincinnati Reds No. 11 prospect in RHP Connor Phillips. Phillips held the Barons lineup
Birmingham Emerges Victorious in 5-3 Final Against Chattanooga in Game 1
After a disappointing ending to a six-game series the Birmingham Barons just wrapped up with the Mississippi Braves, they now look at a series against the Chattanooga Lookouts. The Lookouts look a lot different than the last time the Barons saw them. They are now second in the Southern League
Birmingham Drops Second Consecutive in Game 6 against Mississippi
The Birmingham Barons had a chance to split the series in Game 6 with a victory over the Mississippi Braves. The Barons mustered up a late push, but the Braves were too much to overcome. Birmingham dropped Game 6 by a score of 7-3, and the series 4-2. The Barons
Birmingham Drops Intense Pitching Duel to Mississippi in Game 5
As the season has gone on the pitching for the Birmingham Barons has been less than consistent. The Barons hurlers in Game 5 turned the tides on what the staff is capable of doing. The Barons pitched a stellar contest in which they only allowed one run and four hits.
Birmingham drops Game 4 against Mississippi 13-7
The Birmingham Barons drop Game 4 to the Mississippi Braves by a score of 13-7. In the loss, the Barons collected twelve hits, which was two shy of matching their season high with 14. The offensive production was rolling, however the pitching staff allowed for the Braves to steal the
Walters Wraps Up 5-3 Victory Over Mississippi in Game 3
The Birmingham Barons and Mississippi Braves have only played half of their games in this home stand, and it already has been a roller coaster ride. The Barons took Game 1 of the series with the Braves taking Game 2 in dominant fashion. Game 3 was a close affair, but
Birmingham Drops Game 2 To Braves 13-2
A night after an explosive offensive display, the Birmingham Barons dropped Game 2 against the Braves 13-2. The Barons collected eight hits in the loss, while using four total pitchers. Birmingham offensively was led by Bryan Ramos and Adam Hackenberg as the two collected five of the total eight hits.
An Eight-Run Frame From Birmingham Cements Game 1 Victory Over Mississippi
The Birmingham Barons was able to hold on and knock off the Mississippi Braves in Game 1 of a six-game home stand against the opposition. The Barons beat the Braves by a final score of 10-6, as well as out-hit Mississippi 13-9. Birmingham executed from all phases in the ballgame
Barons At Smokies Final Three Games
The Birmingham Barons ended the first half of the six-game series against the Tennessee Smokies the same way they started the back half: In a loss. The Barons dropped Game 4 and 5 to the Smokies, however capped off the series finale with a victory to head into a home
Birmingham's Tuesday, Wednesday, Thursday Game's Against Tennessee
The Birmingham Barons came into the road series against the Tennessee Smokies like they have done for the most part this season: On a losing streak. The Barons may be losing games, but the heart and grit that is displayed on a nightly/daily basis is unmatched. Birmingham may have dropped
Barons Friday, Saturday, Sunday Trash Panda Recap
The Birmingham Barons were able to snap their longest winless streak of the season with two-consecutive wins against the Rocket City Trash Pandas. Despite the two day success, the Barons dropped the final three games of the series 6-1, 5-1 and 11-10, respectively. In the first two games that are
Birmingham Get First Shutout Victory in 6-0 Final Against Rocket City
The Birmingham Barons have now put together a two-game win streak with their latest coming in a 6-0 victory over the Rocket City Trash Pandas. In the victory, the Barons collected seven hits, one error and used a mere three pitchers. The dominance from Birmingham was something that they have
Barons Break Double-Digit Losing Streak in 3-2 Victory Over Rocket City
The Birmingham Barons finally snapped their winless drought in a narrow 3-2 victory over the Rocket City Trash Pandas in Game 2 of their second six-game series. In the victory, the Barons demonstrated a lot of determination as they were able to take the lead with their offense and close
Barons Drop 10th Straight in 8-6 Loss to Rocket City
The Birmingham Barons entered Game 1 against the Rocket City Trash Pandas ready to turn around their losing streak before it got to double digits. Despite an early jump out of the gates to take the lead, the Barons could not hold off the Trash Pandas. Birmingham dropped their 10th
Birmingham Squander's Performances from Snyder and Shaw in Final Games Against Pensacola
The Birmingham Barons hosted the Pensacola Blue Wahoos this week for a six-game home stand. The Barons visited Florida earlier in the season and won the series 4-2. The Blue Wahoos came into this series red-hot and ready to make the Barons know that. Pensacola capped off the series sweep
Birmingham Drops Both in First Double-header of the Season
The weather in Birmingham, Alabama forced the Birmingham Barons and the Pensacola Blue Wahoos to stack two games on Friday, May 12th. The weather was a roller coaster ride that would make anyone dizzy, however the two games were very similar with the Blue Wahoos dominating both. Pensacola outscored Birmingham
The Barons First Two Game Against Blue Wahoos Recap
The Birmingham Barons dropped the past two games to the Pensacola Blue Wahoos 8-6 and 7-5, respectively. The Barons now drop to 11-18 on the season, and 6.0 games back from first in the Southern League North Division. In the pair of losses, the Barons kept the games close, despite
Weekend Recap of Barons Vs. Lookouts
The Birmingham Barons headed into the weekend and the final two games of the six games series with a chip on their shoulder. The Chattanooga Lookouts walked-off the Barons the night prior to even the series at two a-piece. The two foes have been battling this whole series as they
Birmingham Squanders Solid Efforts in 6-4 Battle Against Chattanooga
The Birmingham Barons in Game 4 gave it their all against the Chattanooga Lookouts. In their losing efforts the Barons were fighting back most of the game and finally completed the comeback in the eighth to take the lead. The Lookouts were determined to come away with the win and
Garrett Crochet of CWS Talks Rehab, Barons, and Time in MiLB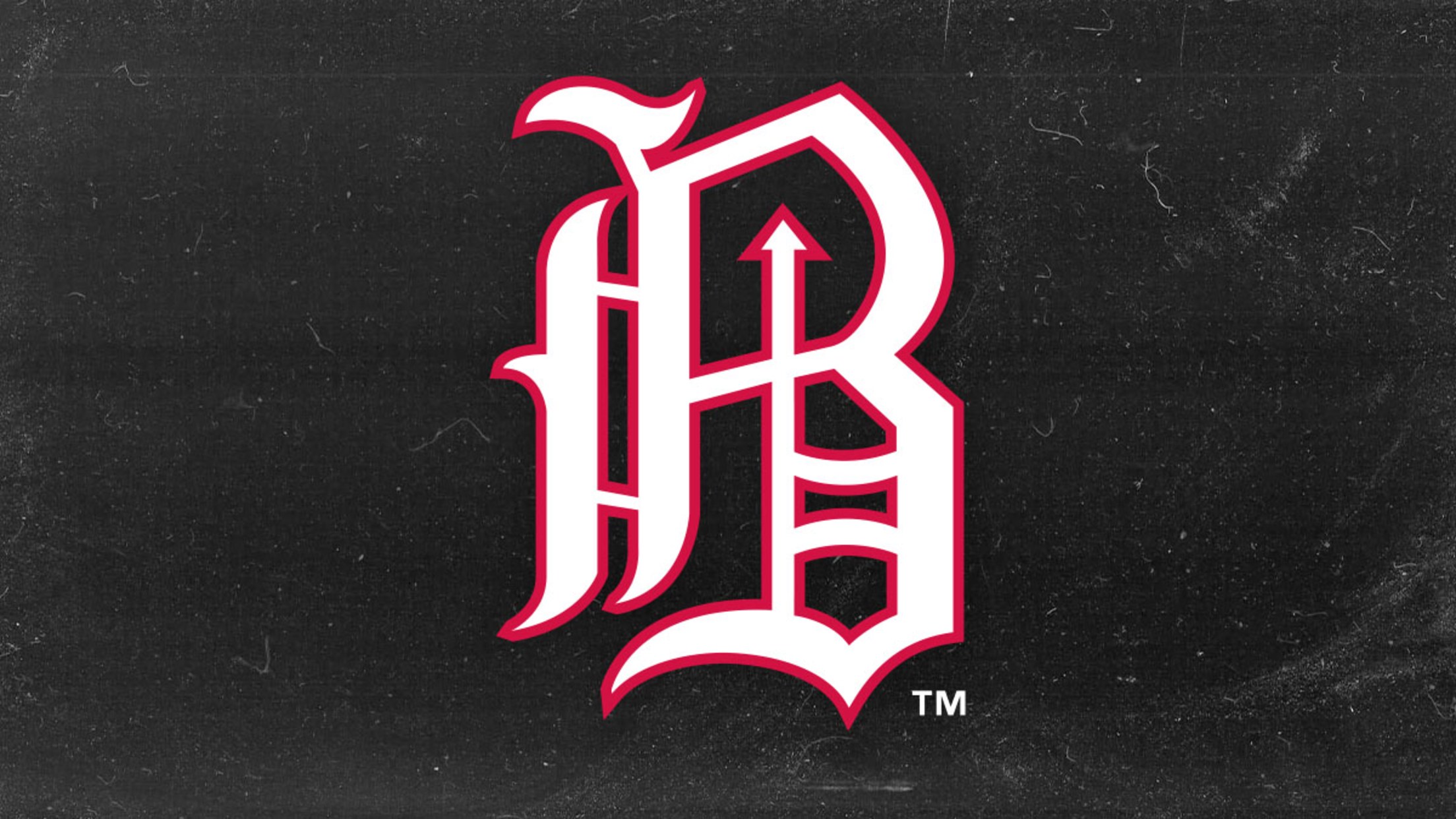 The Birmingham Barons welcomed Chicago White Sox LHP Garrett Crochet to the team on April 30th. The White Sox reliever comes to town on an MLB Rehab assignment after recovering from Tommy John surgery during the 2022 season. Crochet, a 2020 First Round Draft Pick by the Chicago White Sox,
Barons Combine Both Phases in Thursday's 5-3 Victory Over Lookouts
The Birmingham Barons get back in the win column after a one-game hiatus in a 5-3 victory over the Chattanooga Lookouts. In Game 3 it was the eight and nine hitters for the Barons, Chris Shaw and Xavier Fernandez, respectively, that got the job done with four combined RBI. Along
 Barons Break Win Streak in 7-1 Loss to Lookouts
The Birmingham Barons win streak ends at four in a 7-1 loss to the Chattanooga Lookouts. The Barons were not able to generate much offense as their sole run came off the bat of first-baseman Luis Mieses. Along with the bats, the pitching tonight was in a giving mood as
Castillo Conducts 5-3 Victory Over Chattanooga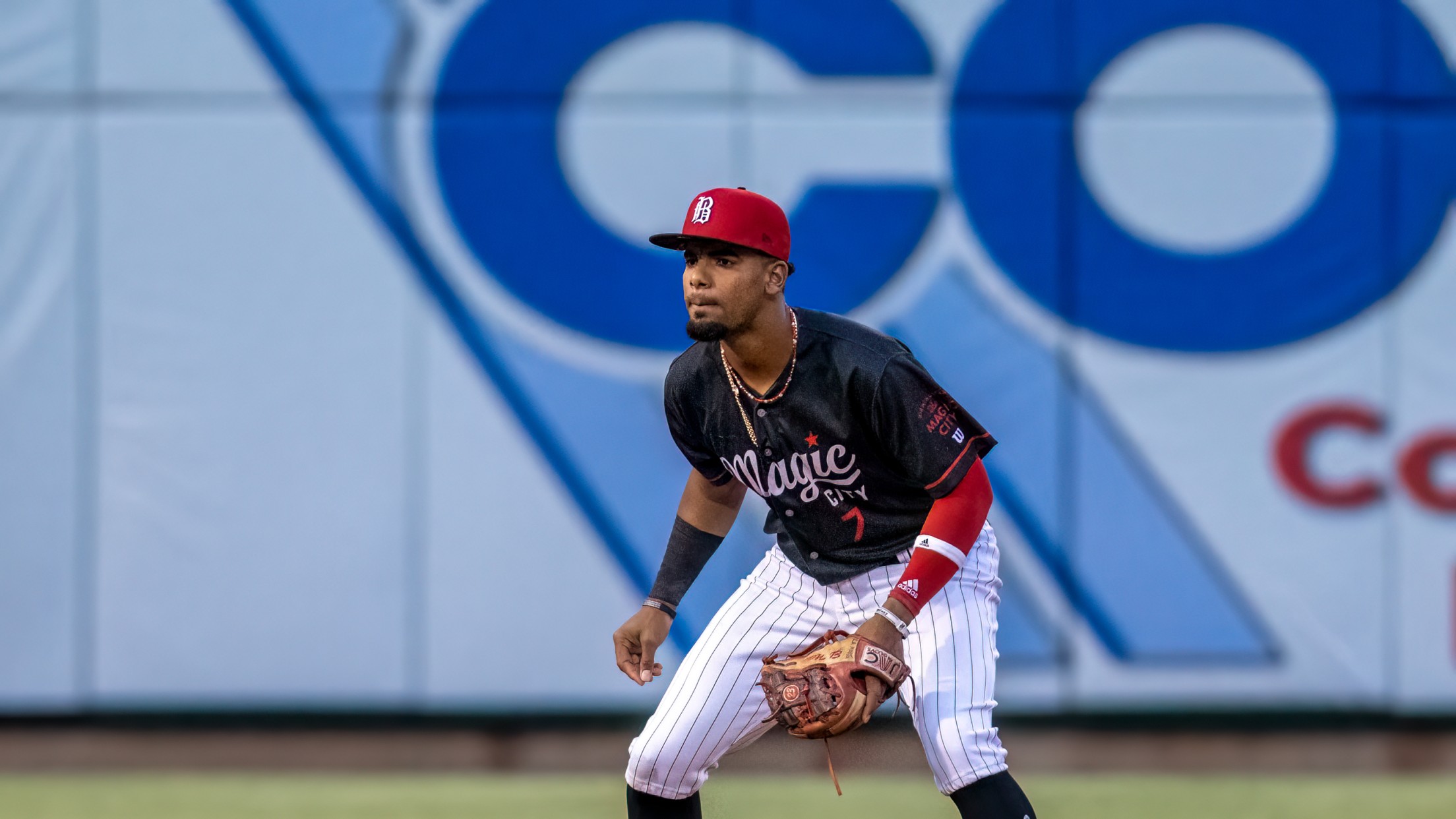 Even after giving up three runs in the bottom of the eighth, the Birmingham Barons held on to win 5-3 over the Chattanooga Lookouts. The Barons extend their win streak to four games as shortstop Moises Castillo and a combined six pitchers get the job done in the first of
Birmingham Walks-Off Game 6 to Split Series
Walk-off single by Norman gives Barons three consecutive wins to split series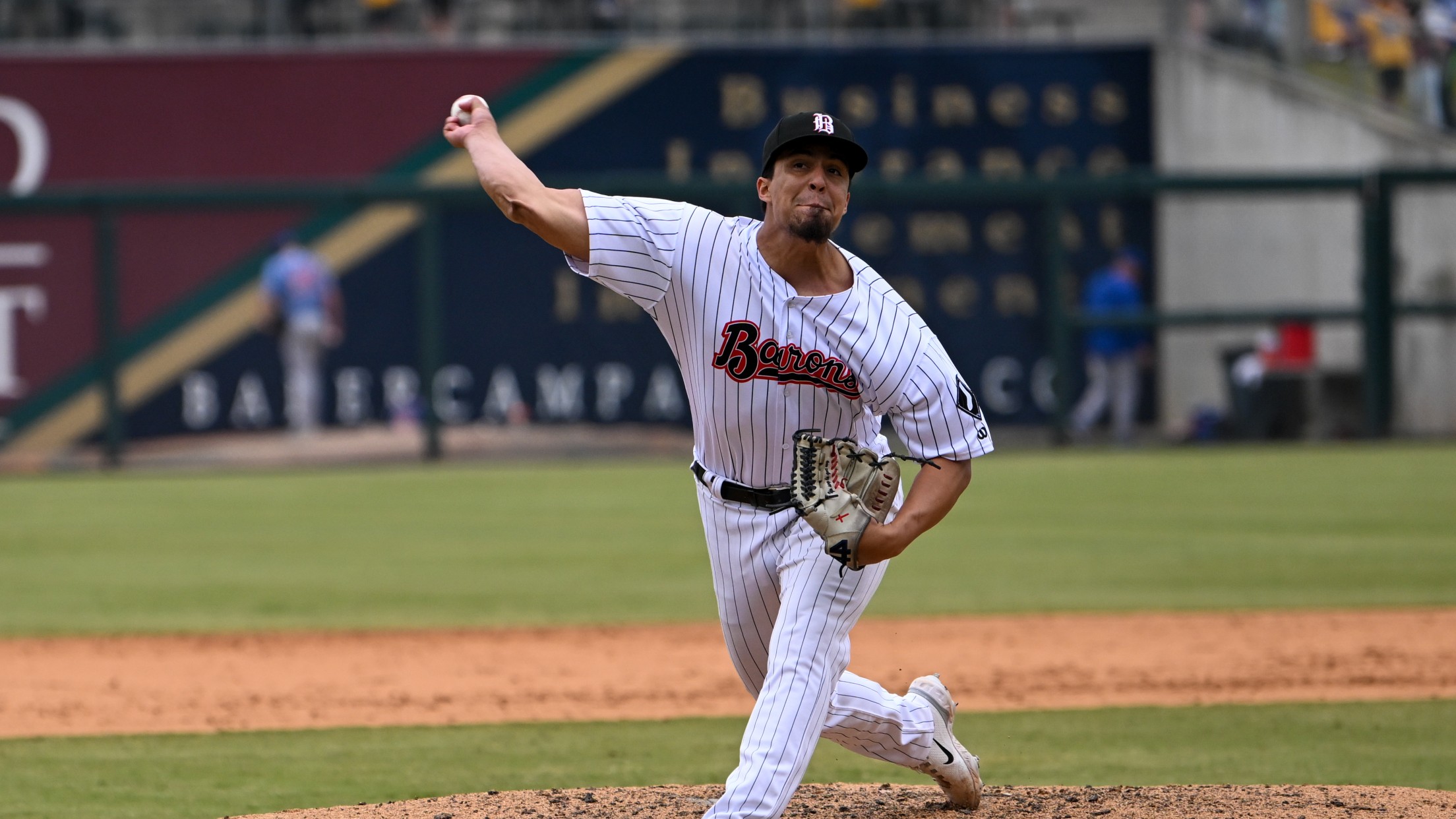 The Birmingham Barons got off to a slow start against the Tennessee Smokies as they found themselves down 3-0 with three games left in the series. Yet, with a walk-off single by left-fielder Ben Norman in today's 3-2 final, the Barons won three-consecutive to split the series. The series was
Snyder's Shot Seals the Deal Against the Smokies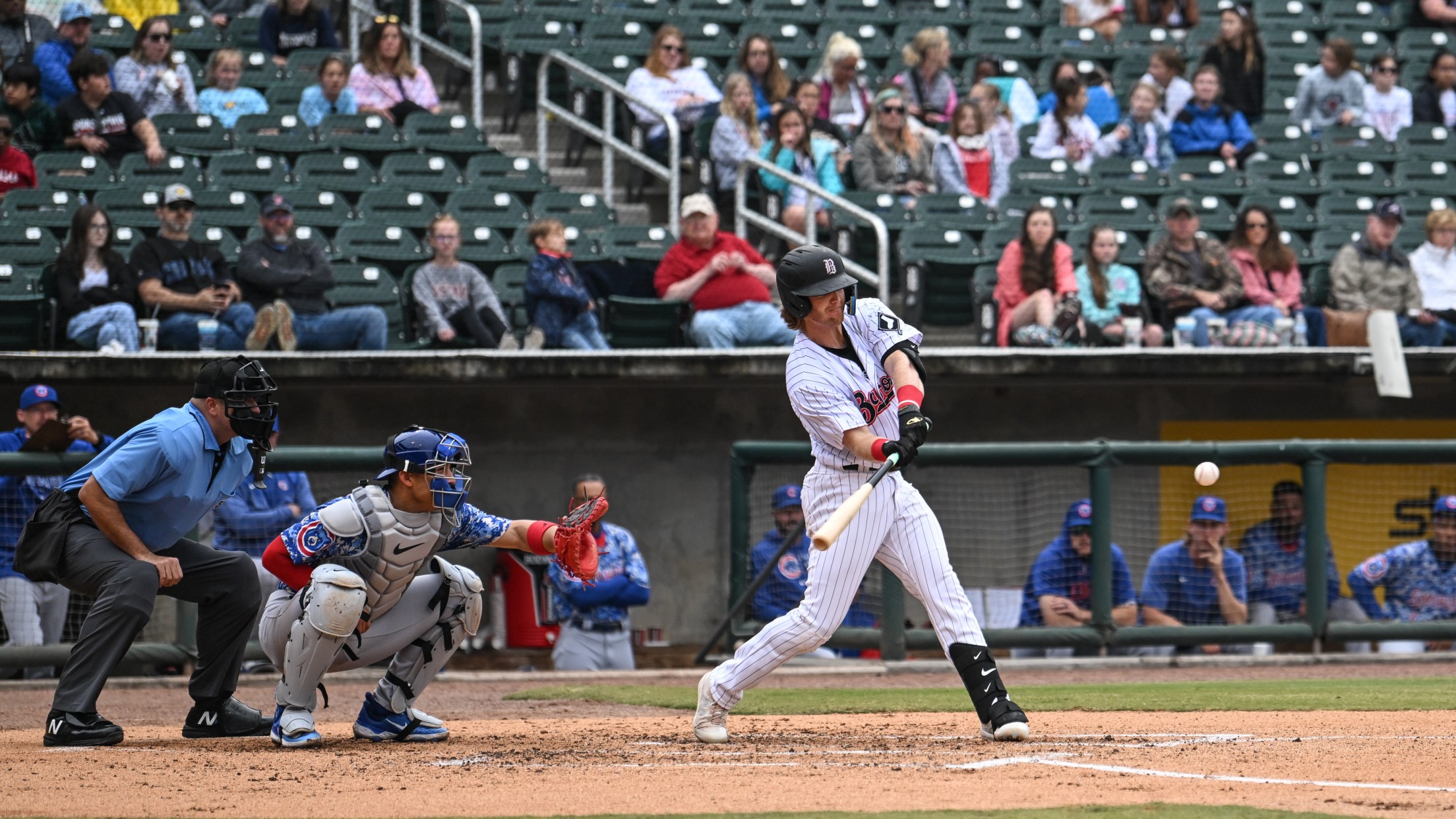 Down a run in the bottom of the sixth inning, third-baseman Taylor Snyder, on the first pitch he saw, sent a no-doubter over the left-field wall to give them the one-run lead. The polarizing shot was the moment of the game. Soon after, the Birmingham Barons pitching staff closed the