Full Promotional Schedule For 2023 Shuckers' Season Unveiled
Brittney Reese Bobblehead, Saints Hall of Fame Night and Shuck Cancer Highlight Loaded Summer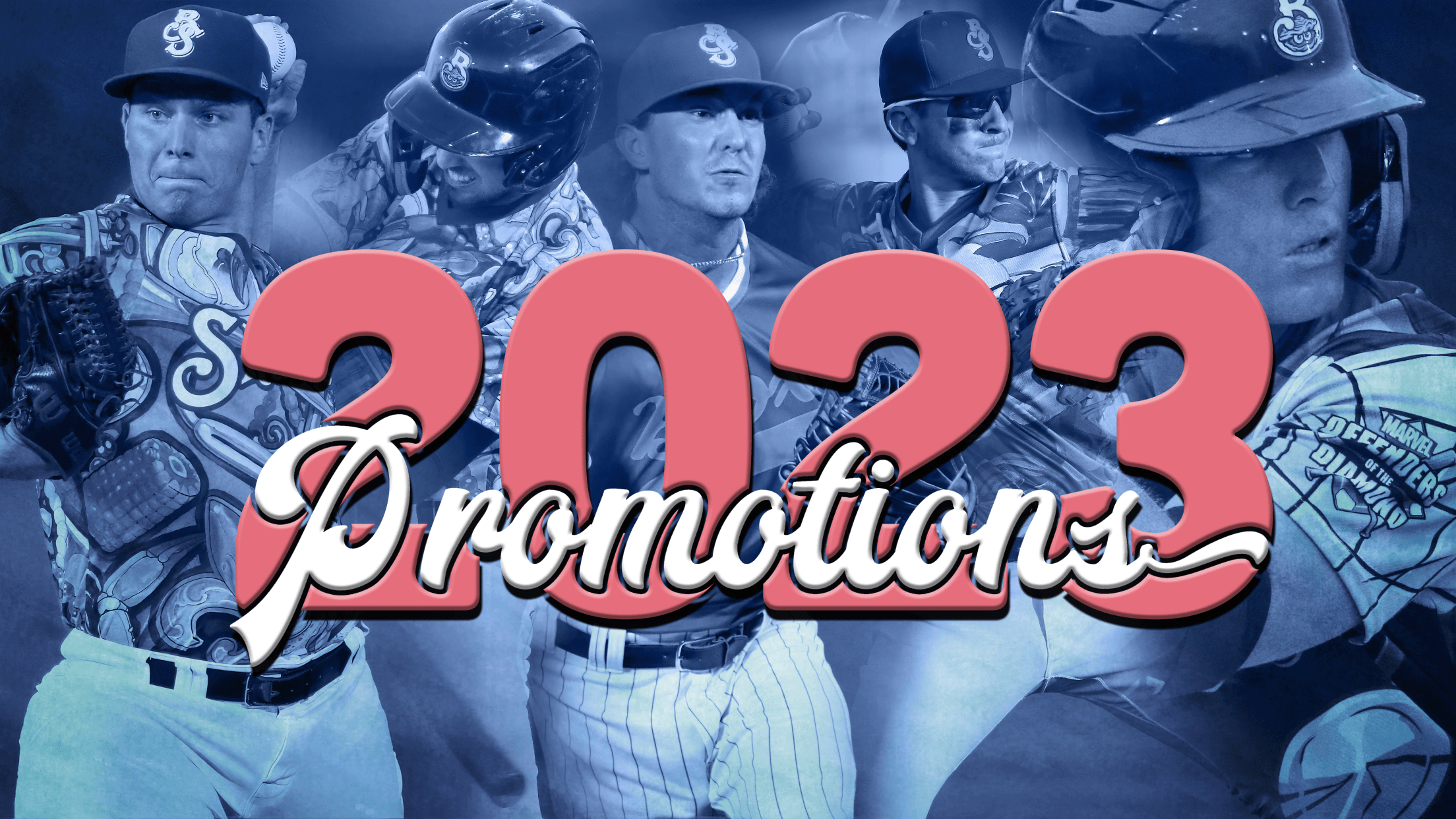 The full 2023 Biloxi Shuckers promotional schedule, including giveaways, theme nights and daily promotions, has been released. The full list of giveaways, theme nights and daily promotions can be found online at here. All told, the Shuckers have 10 premium giveaways and 13 fireworks shows as part of their promotional
The full 2023 Biloxi Shuckers promotional schedule, including giveaways, theme nights and daily promotions, has been released. The full list of giveaways, theme nights and daily promotions can be found online at here.
All told, the Shuckers have 10 premium giveaways and 13 fireworks shows as part of their promotional schedule. The lone bobblehead giveaway of the year is on August 12 as the Shuckers' honor Gulfport's own Brittney Reese, a three-time Olympic Medalist and seven-time world champion, as part of Women in Sports Night. All giveaways for 2023 will be for the first 1,000 fans unless otherwise noted.
Theme Nights & Giveaways:
April 11 – Blast Off the Season presented by INFINITY Science Center & Magnet Schedule Giveaway presented by WLOX
April 15 – Biloxi Southern Negro League Night, Jackie Robinson Day & Tyler's Amazing Balancing Act
April 16 – Tyler's Amazing Balancing Act
April 26 – Education Day
April 28 – Beach Tote Giveaway presented by Beau Rivage
April 29 – Shuck Cancer Night & Girl Scout Night
April 30 – PAW Patrol Appearance
May 10 – Education Day
May 13 – Shuckers' Home Replica Jersey Giveaway presented by Mississippi Forestry Commission & Boy Scout Night
May 14 – Mother's Day
May 27 – Educator Appreciation Night
June 1 – Beach Towel Giveaway presented by Beau Rivage & Parrot Head Night
June 2 – Saints Hall of Fame Weekend
June 3 – Military Appreciation Night & Military Jersey Lunchbox presented by ASAP
June 4 – Schooner's Birthday
June 21 – Camp Day
June 22 – Motorsports Night
June 24 – MARVEL Defenders of the Diamond Night
July 1 – Hawaiian Shirt Giveaway presented by Conecuh Sausage
July 3 – Independence Day Fireworks Extravaganza presented by Merit Health Biloxi
July 14 – Mississippi State T-Shirt Giveaway presented by Mississippi State Athletics
July 15 – Bucket Hat Giveaway presented by Hard Rock Hotel & Casino Biloxi
July 28 – Mardi Gras Night
July 29 – Clear Backpack Giveaway presented by Blue Cross & Blue Shield of Mississippi and Back to School Night
July 30 – Faith & Family Night
August 12 – Women In Sports Night & Brittney Reese Bobblehead giveaway presented by Keesler Federal Credit Union
August 23 – College Fair Night & Partner Appreciation Night
September 13 – Group Leader Appreciation Night
September 15 – First Responders & Frontline Workers Night
September 17 – Fan Appreciation Night
Individual tickets for the 2023 Shuckers' season will go on sale on Friday, March 3 at 10 am CT. Group outings, Shuck Nation memberships and Flex Plans for the 2023 Biloxi Shuckers season are available now by calling (228) 233-3465 or visiting biloxishuckers.com. The Shuckers begin the 2023 season on April 7 at Trustmark Park against the Mississippi Braves before their home opener on April 11 at 6:35 pm against the Pensacola Blue Wahoos at MGM Park.
Prior to the start of the 2023 Shuckers' season, MGM Park will host the Hancock Whitney Classic as Mississippi State matches up with Nicholls on Tuesday, March 14, and Louisiana on Wednesday, March 15. Tickets are available now through Ticketmaster or at the MGM Park Box Office during normal business hours.
ABOUT THE BILOXI SHUCKERS:
The Biloxi Shuckers are the Double-A Affiliate of the Milwaukee Brewers. The Shuckers are members of the Southern League and play at MGM Park in Biloxi, Mississippi. For more information please visit biloxishuckers.com and follow us on Twitter @biloxishuckers and at facebook.com/biloxishuckers.
ABOUT SHUCKERS BASEBALL, LLC:
Shuckers Baseball, LLC is a MS entity owned and operated by John Tracy. Shuckers Baseball operates the Biloxi Shuckers baseball franchise, including operating MGM Park for Biloxi Shuckers minor league baseball games and other entertainment and recreational events.