Lookouts Tally Six Extra-Base Hits, Defeat Shuckers 12-2
Jason Lopez smashes his first home run of the year in the loss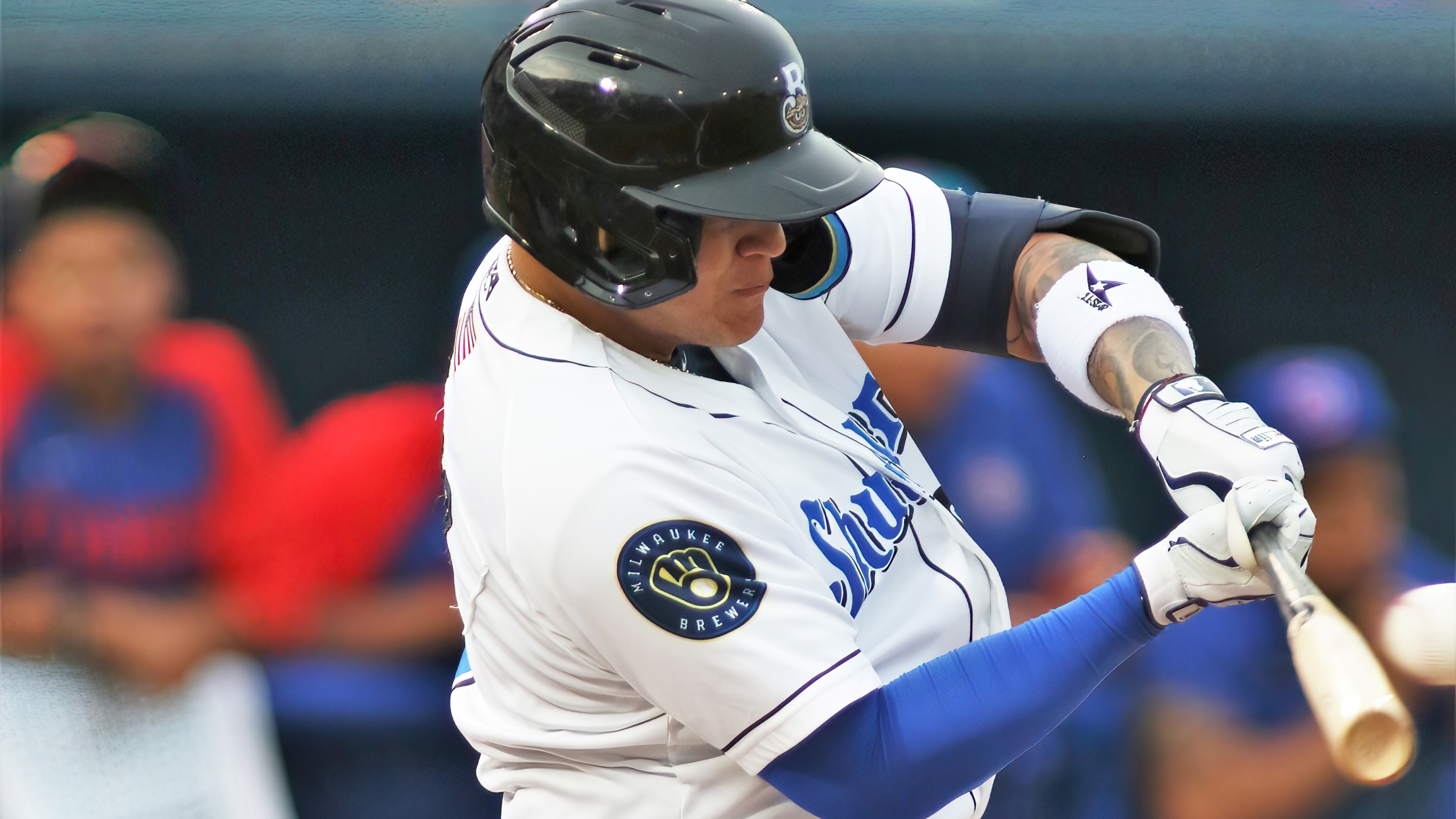 (Mike Krebs)
CHATTANOOGA, TN – The Chattanooga Lookouts (19-18) scored first for the fifth straight night and cruised to the finish in a 12-2 loss for the Biloxi Shuckers (19-19) at AT&T Field on Saturday night. The loss was the seventh straight by the Shuckers while the Lookouts extended their home winning
CHATTANOOGA, TN – The Chattanooga Lookouts (19-18) scored first for the fifth straight night and cruised to the finish in a 12-2 loss for the Biloxi Shuckers (19-19) at AT&T Field on Saturday night. The loss was the seventh straight by the Shuckers while the Lookouts extended their home winning streak to eight games.
Lookouts starter Connor Phillips starred for the Lookouts on the hill, tallying a season-high 13 strikeouts over five innings. The Lookouts offense supported him early with three runs in the second off a throwing error from shortstop Freddy Zamora with the bases loaded to take a 3-0 lead.
The Shuckers responded in the second with a solo shot from Jason Lopez over the scoreboard in left, his first of the year, to cut the deficit to 3-1. The Lookouts, however, responded with an RBI double from Rece Hinds to extend the lead back to three. Biloxi cut the deficit back to two in the fourth with an RBI double from Tristen Lutz that scored Noah Campbell from first.
In the bottom of the fourth, with the score at 4-2, the Lookouts exploded for five runs. The first two came home on a two-RBI single from Jacob Hurtubise. Hinds came up with two on, and smashed a line drive home run to left that extended the lead to 9-2 and knocked Shuckers starter Christian Mejias out of the game.
The final three runs for Chattanooga came home on a three-run home run by Hurtubise in the seventh off reliever T.J. Shook. The homer snapped a 10.2-inning scoreless streak from the Shuckers bullpen.
Phillips and the Lookouts staff continued to dominate. Kyle Glogoski struck out three over two scoreless innings, and Ryan Mesinger struck out four in the final two frames. The 20 strikeouts were the most recorded in a game by the Shuckers lineup in franchise history.
Phillips (1-2) took the win while Mejias (2-3) took the loss.
The Brewers' 10th-ranked prospect, Carlos Rodriguez, is set to start on Sunday for Biloxi while Sam Benschoter starts for Chattanooga. First pitch is scheduled for 1:15 p.m. CT/2:15 p.m. ET in the series finale.
Individual tickets, group outings, Shuck Nation memberships and Flex Plans for the 2023 Biloxi Shuckers season are available now by calling (228) 233-3465 or visiting biloxishuckers.com.
ABOUT THE BILOXI SHUCKERS:
The Biloxi Shuckers are the Double-A Affiliate of the Milwaukee Brewers. The Shuckers are members of the Southern League and play at MGM Park in Biloxi, Mississippi. For more information please visit biloxishuckers.com and follow us on Twitter @biloxishuckers and at facebook.com/biloxishuckers.
ABOUT SHUCKERS BASEBALL, LLC:
Shuckers Baseball, LLC is a MS entity owned and operated by John Tracy. Shuckers Baseball operates the Biloxi Shuckers baseball franchise, including operating MGM Park for Biloxi Shuckers minor league baseball games and other entertainment and recreational events.