Tourists Come Up Short in Ten Inning Thriller
Asheville Falls 11-0 in Extras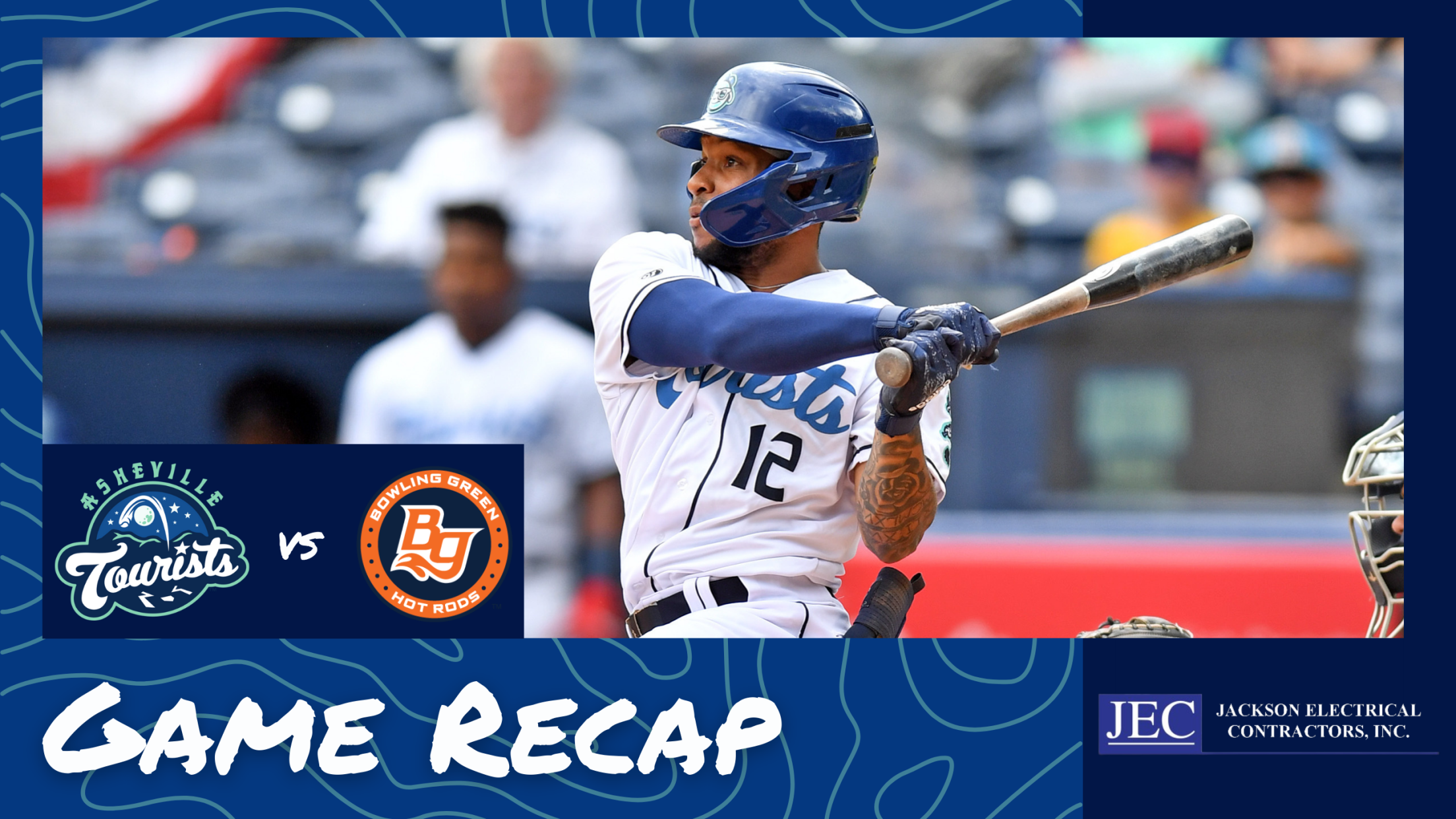 ASHEVILLE- The Asheville Tourists gave the Bowling Green Hot Rods everything they had in the tank on Friday night. Asheville fell behind 6-0 before the sellout crowd could settle in but the team rallied back to tie the game 9-9. The Tourists nearly walked off in the bottom of the
ASHEVILLE- The Asheville Tourists gave the Bowling Green Hot Rods everything they had in the tank on Friday night. Asheville fell behind 6-0 before the sellout crowd could settle in but the team rallied back to tie the game 9-9. The Tourists nearly walked off in the bottom of the ninth and when the game went to the tenth, the Hot Rods plated two runs to Asheville's one.
Bowling Green opened the scoring with a Grand Slam in the top of the first after Christian Mejias walked the bases loaded. The Hot Rods added two more in the second inning as well. JC Correa hit an RBI double in the third to give the Tourists their first run.
Asheville then rallied to score four in the fourth inning. Cristian Gonzalez hit a two-run Home Run and Michael Sandle ripped a two-run double to left. The Hot Rods scored the game's next three runs to go in front 9-5; however, the Tourists recorded another four-run frame in the seventh.
Gonzalez plated Joey Loperfido with a single and Tim Borden II hit a two-run double. Kenedy Corona's RBI infield single tied the game 9-9. Jacob Coats pitched brilliantly in the eighth and ninth innings to give the Tourists a chance to win it in regulation.
In the bottom of the ninth, Asheville had the bases loaded with two outs. Sandle worked a full count and smashed the payoff pitch right at the third baseman. Bowling Green made the play to force extras. The Hot Rods used an RBI double and a sacrifice fly to take an 11-9 lead and the Tourists lone run in the tenth came on an RBI groundout.
Asheville never led in the contest but they never quit. The Tourists are back in action on Saturday night at 6:05pm ET.
Tourists Game Recaps are presented by Jackson Electrical Contractors, Inc