Travs Hit 3 Homers; Dollard Wins Again
Taylor Dollard wins for the 16th time in 2022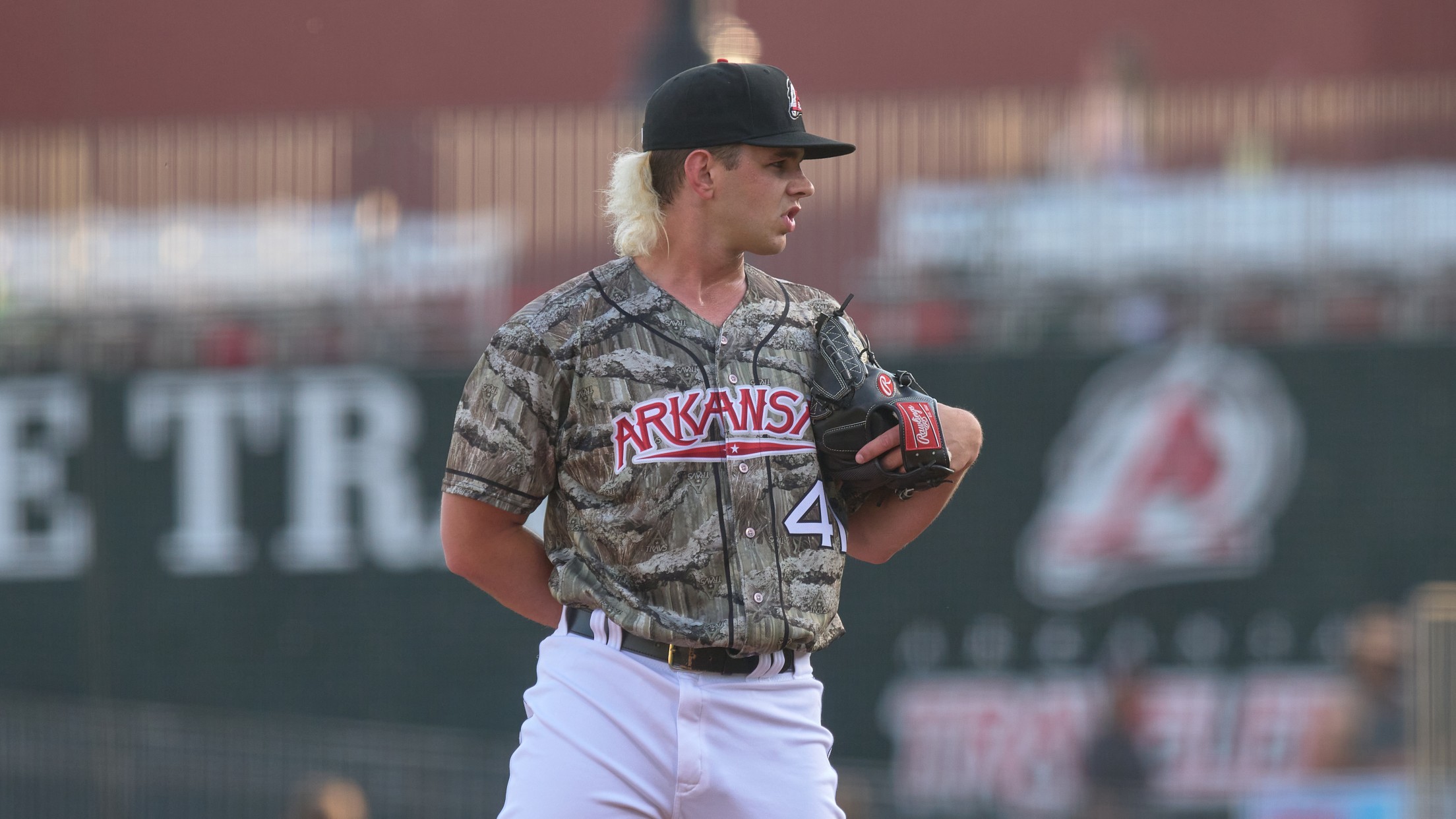 Taylor Dollard is the first pitcher in the modern history of the Travelers to win 16+ games in a season. (Mark Wagner)
Amarillo, TX—The Arkansas Travelers scored double-digit runs for the third time this week and defeated the Amarillo Sod Poodles, 10-6 on Friday night. The victory made a winner of Taylor Dollard for the 16th time this season. Dollard surrendered a season high six runs but battled through five innings and
Amarillo, TX—The Arkansas Travelers scored double-digit runs for the third time this week and defeated the Amarillo Sod Poodles, 10-6 on Friday night. The victory made a winner of Taylor Dollard for the 16th time this season. Dollard surrendered a season high six runs but battled through five innings and left with his team in front by one. With the win, he becomes the first pitcher in the modern history of the Travelers franchise to win 16+ games in a season. That feat was last accomplished in 1960 when Don Brady won 17 games. Four relievers each pitched a scoreless inning to close out the game.
Moments That Mattered
* Jake Scheiner hit a two-out, two strike home run in the top of the fifth inning to take the Travs from down a run to up by two. Cade Marlowe added a two-run homer later in the inning.
* Amarillo scored three times in the bottom of the fifth to cut the lead to one and had the tying run at second base but Dollard got a strikeout on his 31st pitch of the inning to preserve the lead.
Notable Travs Performances
* 1B Jake Scheiner: 3-5, run, HR, 3 RBI
* CF Cade Marlowe: 3-5, 2 runs, 2B, HR, 2 RBI
News and Notes
* Scheiner now has 101 RBIs this season. He is the first Travelers to have a 100+ RBI season since Tyrone Horne in 1998.
* Marlowe has 11 multi-hit games during his 12 game hitting streak.
Up Next
The series continues on Saturday night with right-hander Prelander Berroa on the mound against lefty Blake Walston. First pitch is set for 7:05 and the game will be broadcast on 93.3 The Fish, the First Pitch App and milb.tv.