Travs Introduce "Mad Mallards" Alternate Identity
Club will rebrand for one week this August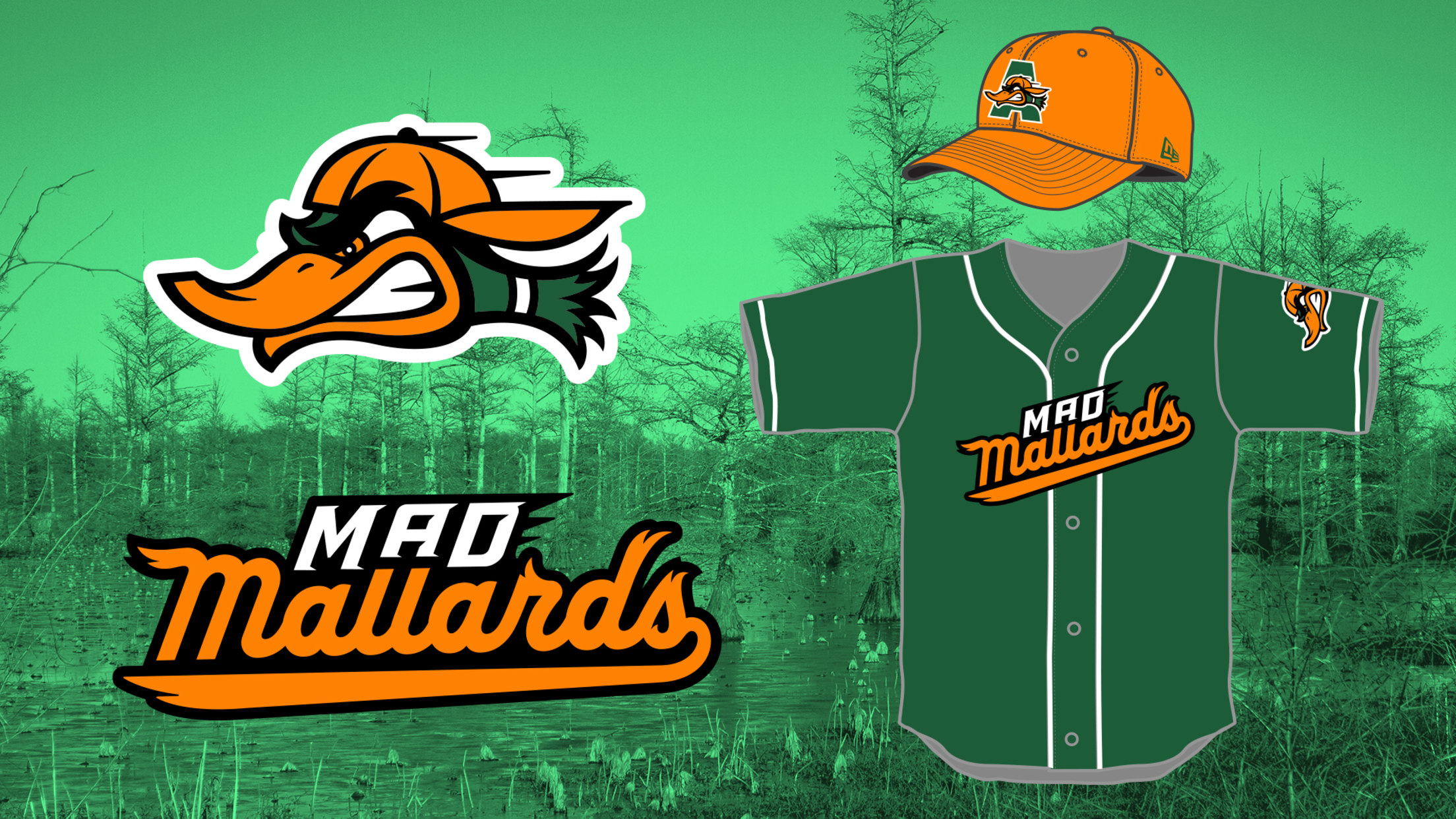 The Arkansas Travelers have announced that they will change names, create an alter ego, and rebrand the franchise for one week during the 2023 season. Paying homage to the state's fondness for the outdoors and waterfowl hunting, the Travelers will become the Mad Mallards for the entire six game series
The Arkansas Travelers have announced that they will change names, create an alter ego, and rebrand the franchise for one week during the 2023 season. Paying homage to the state's fondness for the outdoors and waterfowl hunting, the Travelers will become the Mad Mallards for the entire six game series from August 1-6.
A mallard is a common species of wild duck found throughout the state of Arkansas and frequently hunted during the winter months. The male species of the mallard is commonly recognized by its glossy green head and white ring around the neck. While "duck season" runs outside of the baseball season, the Travelers are excited to celebrate this great Arkansas tradition and hope all fans will heed the call of the mallard and come to Dickey-Stephens Park to join in on the fun.
The rebranding will include a new, temporary logo of a mallard head as well as jerseys and hats featuring the colors of dark green and orange. The marks were created by Little Rock-based branding firm Eric Rob & Isaac.
Promotions throughout Mad Mallards week will be duck and hunting themed, allowing fans to quack their way in on the fun. Shirts, hats and other merchandise for fans will also be available in the Travelers Team Store at a date to be announced later.
Founded in 1901, the Arkansas Travelers are the Double-A affiliate of the Seattle Mariners and call Dickey-Stephens Park in North Little Rock home. For all the latest information with the club and events at the ballpark, log on to travs.com or follow the Travelers on Facebook (Arkansas Travelers), Instagram (@artravs) and Twitter (@artravs). The 2023 Travs season begins on Thursday April 6 with the home opener is set for Tuesday April 11. Dickey-Stephens Park is now a cashless facility and the Travelers have a clear bag policy for all events.