Faith & Family Night set for May 13
Former MLB star Darryl Strawberry will be featured guest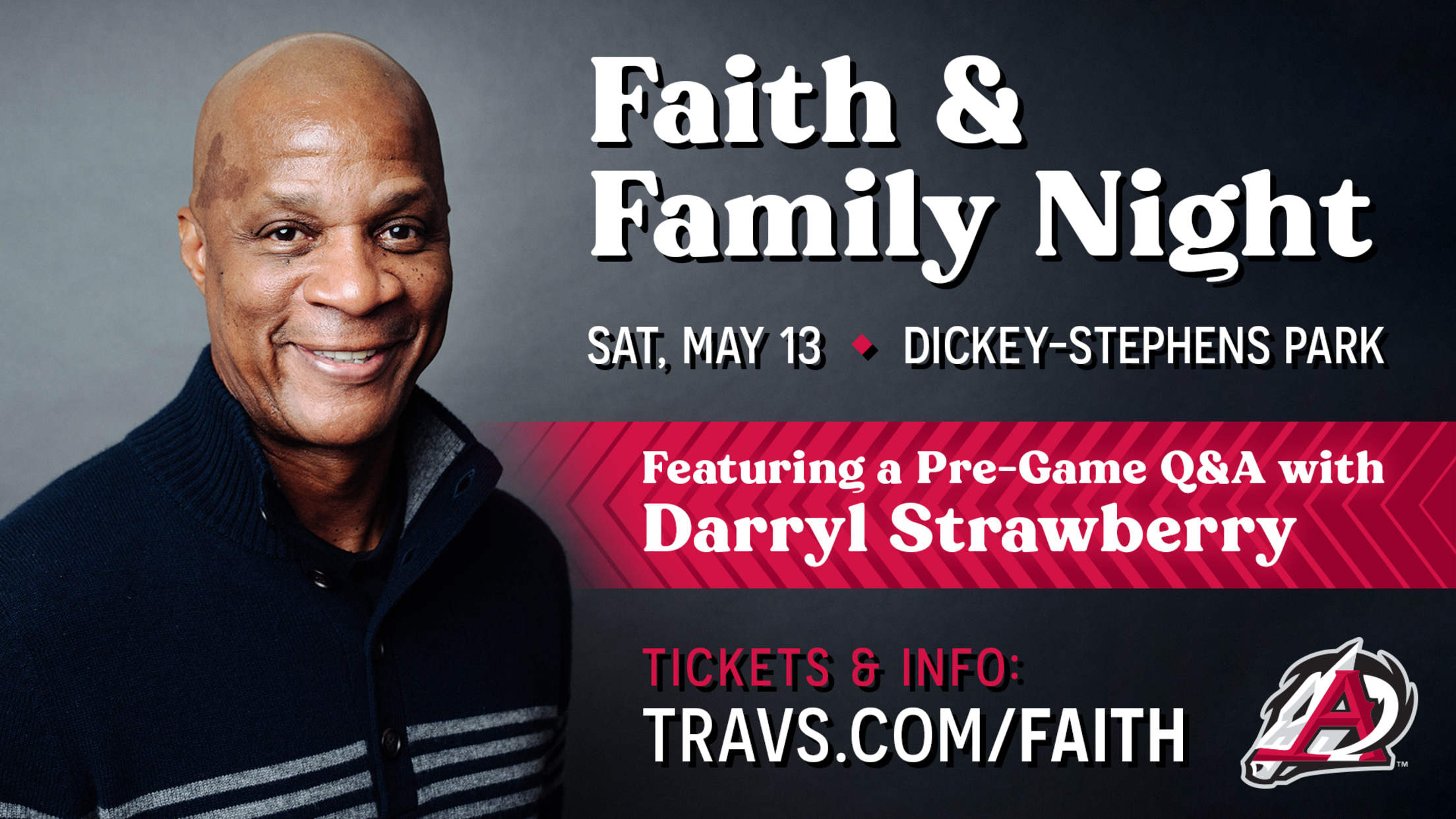 One of the Arkansas Travelers' most popular promotional nights returns for the 2023 season with the annual Faith and Family Night taking place on Saturday, May 13. The Travs host their in-state rivals, the Northwest Arkansas Naturals, that night with first pitch set for 7:05 p.m. Major League Baseball All-Star
One of the Arkansas Travelers' most popular promotional nights returns for the 2023 season with the annual Faith and Family Night taking place on Saturday, May 13. The Travs host their in-state rivals, the Northwest Arkansas Naturals, that night with first pitch set for 7:05 p.m.
Major League Baseball All-Star and World Champion Darryl Strawberry will be on hand to highlight the night. Strawberry will conduct a public Q&A session with the "Voice of the Travs" Steven Davis from 5:45-6:15 talking about his life experiences and faith journey. Later in the evening, Strawberry will be on the concourse for an hour to take photos and meet with fans. No autographs will be allowed.
Group and individual tickets for Faith and Family Night are available online at travs.com/faith. Individual Tickets & Promotions for all Travelers home games can be found at travs.com/promotions.
Founded in 1901, the Arkansas Travelers are the Double-A affiliate of the Seattle Mariners and call Dickey-Stephens Park in North Little Rock home. For all the latest information with the club and events at the ballpark, log on to travs.com or follow the Travelers on Facebook (Arkansas Travelers), Instagram (@artravs) and Twitter (@artravs). The 2023 Travs season begins on Thursday, April 6, with the home opener is set for Tuesday, April 11. Dickey-Stephens Park is now a cashless facility and has a clear bag policy for all events.