DeLoach Delivers Walk-Off Win in 10th
Travs have won the first two of the season's final series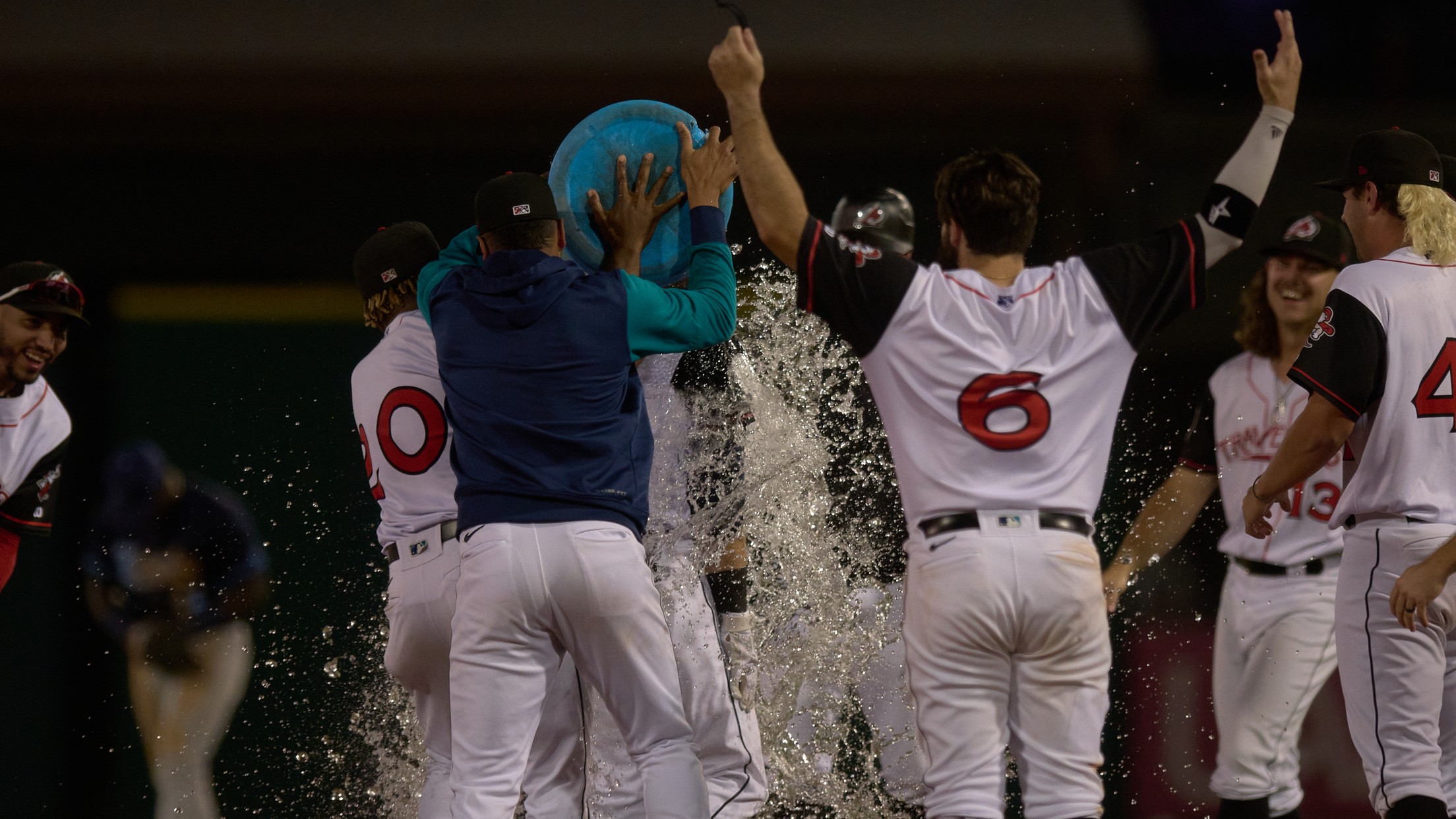 Zach DeLoach was doused with water after his game-winning hit. (Mark Wagner)
North Little Rock, AR—Zach DeLoach came through with the walk-off base hit in the bottom of the 10th inning making winners of the Arkansas Travelers, 3-2, over the Corpus Christi Hooks on Wednesday night. Stephen Kolek fired seven innings in his final start of the season, striking out nine against
North Little Rock, AR—Zach DeLoach came through with the walk-off base hit in the bottom of the 10th inning making winners of the Arkansas Travelers, 3-2, over the Corpus Christi Hooks on Wednesday night. Stephen Kolek fired seven innings in his final start of the season, striking out nine against just one walk. Three relievers threw a scoreless inning each with Blake Weiman punching out the side in order in the top of the 10th inning to earn the win.
Moments That Mattered
* Jake Scheiner stroked a line drive past the shortstop for a two-run hit in the fifth putting the Travs on the board first. Scheiner now has 105 RBIs for the season.
* Leading off the bottom of the 10th, DeLoach hit a hard ground ball past the second baseman to score pinch-runner Riley Unroe with the game-winning run.
Notable Travs Performances
* RF Zach DeLoach: 2-3, BB, RBI
* LHP Blake Weiman: Win, IP, 3 K
News and Notes
* It was just the third walk-off win of the year for the Travelers.
* Arkansas improved to 3-7 in extra inning games.
Up Next
The series continues on Thursday night with right-hander Taylor Dollard making the start against righty Cody Deason. First pitch for a $3 Thursday is set for 6:35. The game will also be broadcast on 93.3 The Fish, the First Pitch App and milb.tv.