Faith & Family Night set for May 13
Former MLB star Darryl Strawberry will be featured guest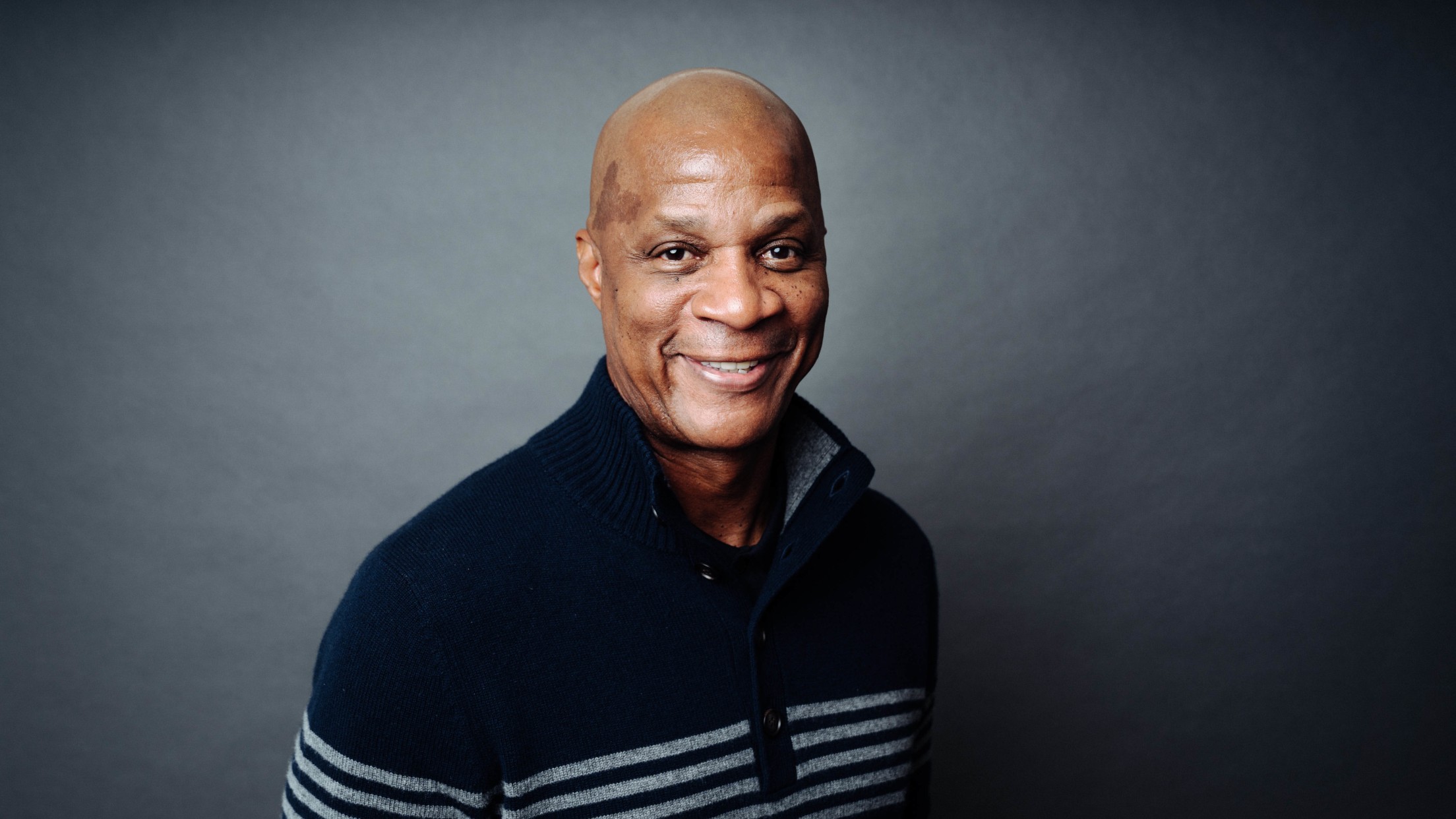 One of the Arkansas Travelers' most popular promotional nights returns for the 2023 season with the annual Faith and Family Night taking place on Saturday, May 13. The Travs host their in-state rivals, the Northwest Arkansas Naturals, that night with first pitch set for 7:05 p.m. Major League Baseball All-Star
2023 Travs Promotional Schedule Announced
Single-Game Tickets go on sale Tuesday, March 14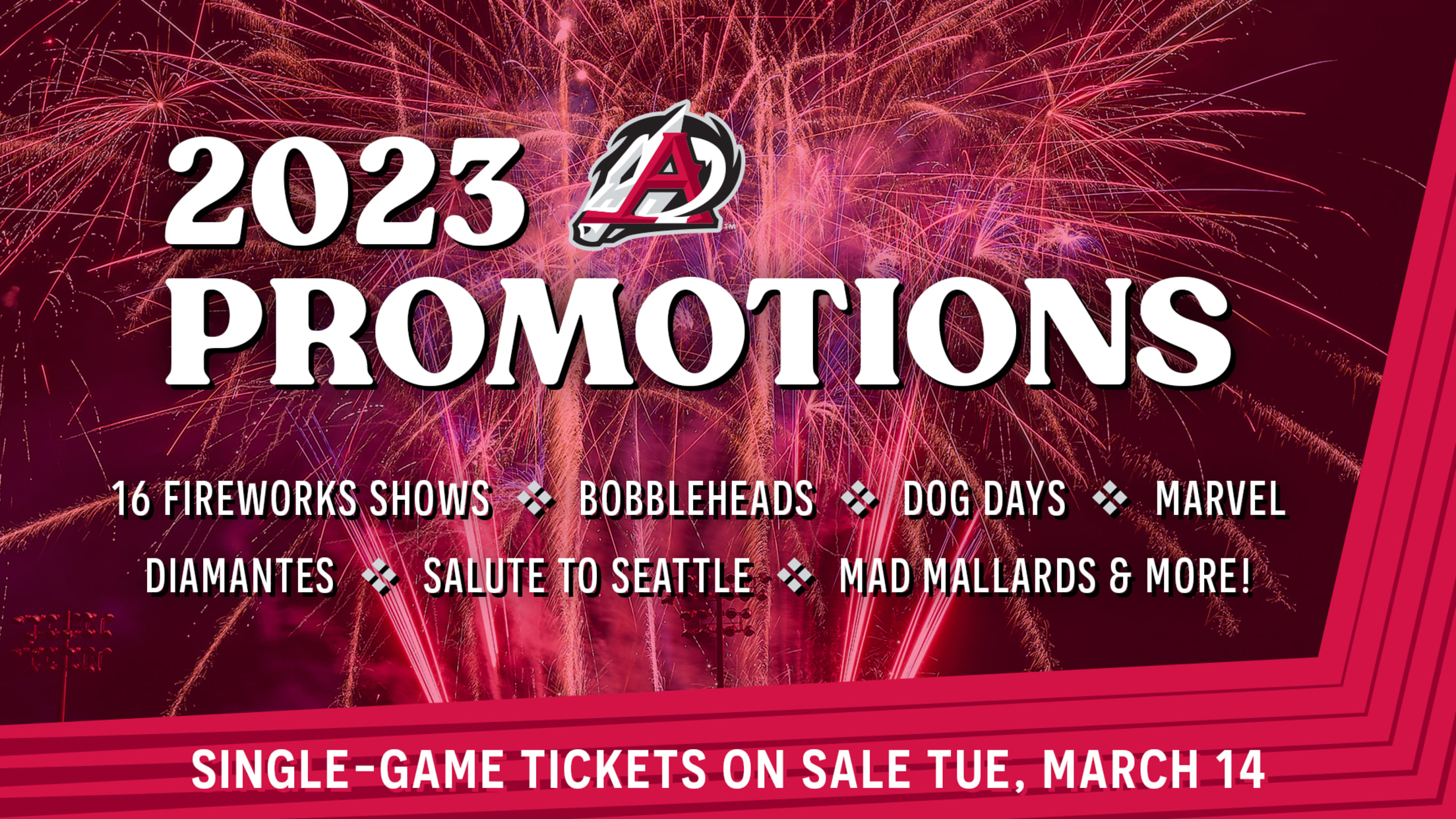 The Arkansas Travelers have revealed the promotional schedule for the upcoming season's home games at Dickey-Stephens Park. 16 postgame fireworks shows, including at least one every homestand, headline the list of promotions for 2023. Popular theme nights such as Salute to Seattle, School Days, Dog Days, and Pyro in the
Travs Introduce "Mad Mallards" Alternate Identity
Club will rebrand for one week this August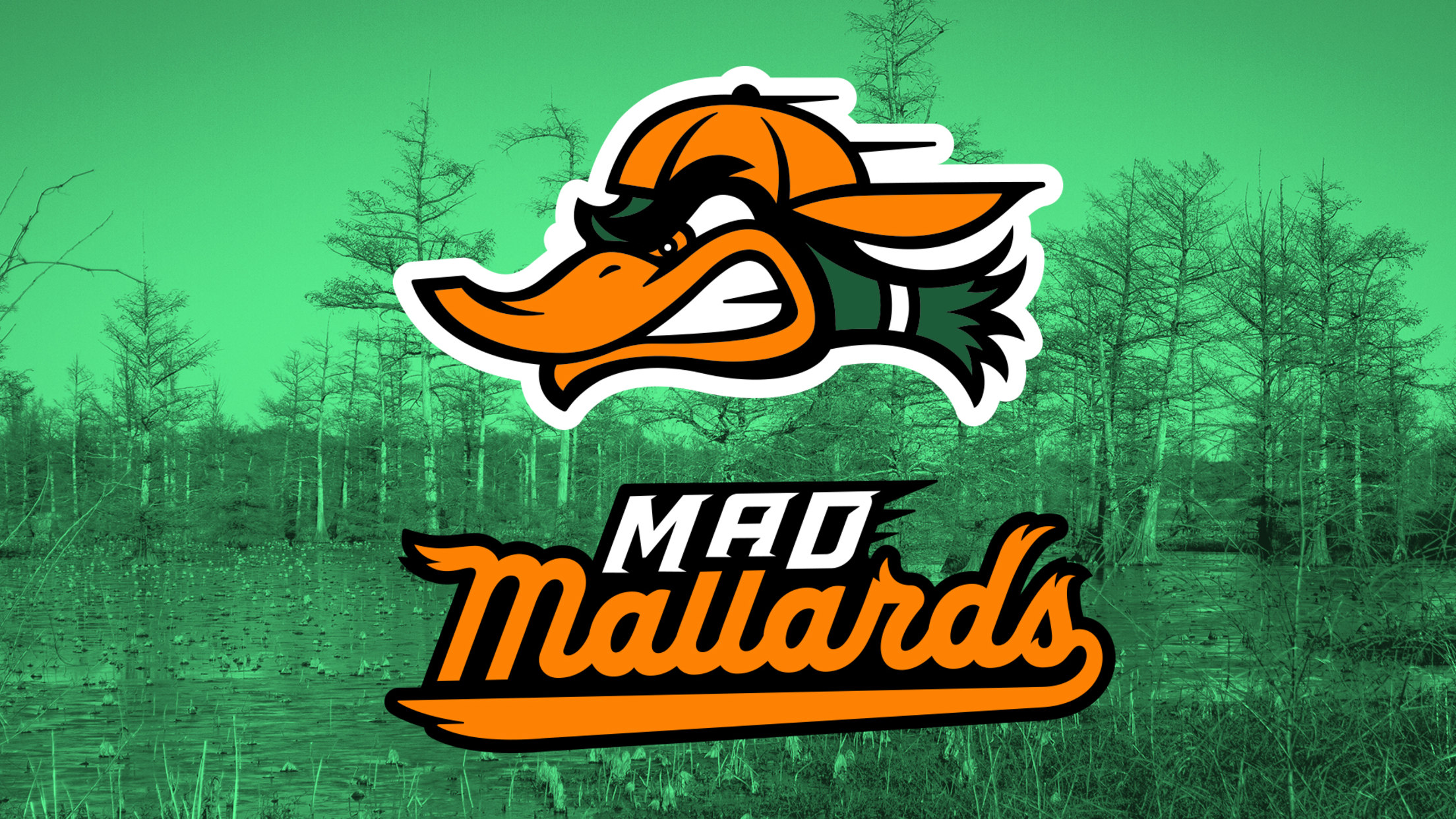 The Arkansas Travelers have announced that they will change names, create an alter ego, and rebrand the franchise for one week during the 2023 season. Paying homage to the state's fondness for the outdoors and waterfowl hunting, the Travelers will become the Mad Mallards for the entire six game series
Mariners Reveal Travs Coaches and Staff for 2023
Mike Freeman takes over as Manager; Hitting Coach Shawn O'Malley returns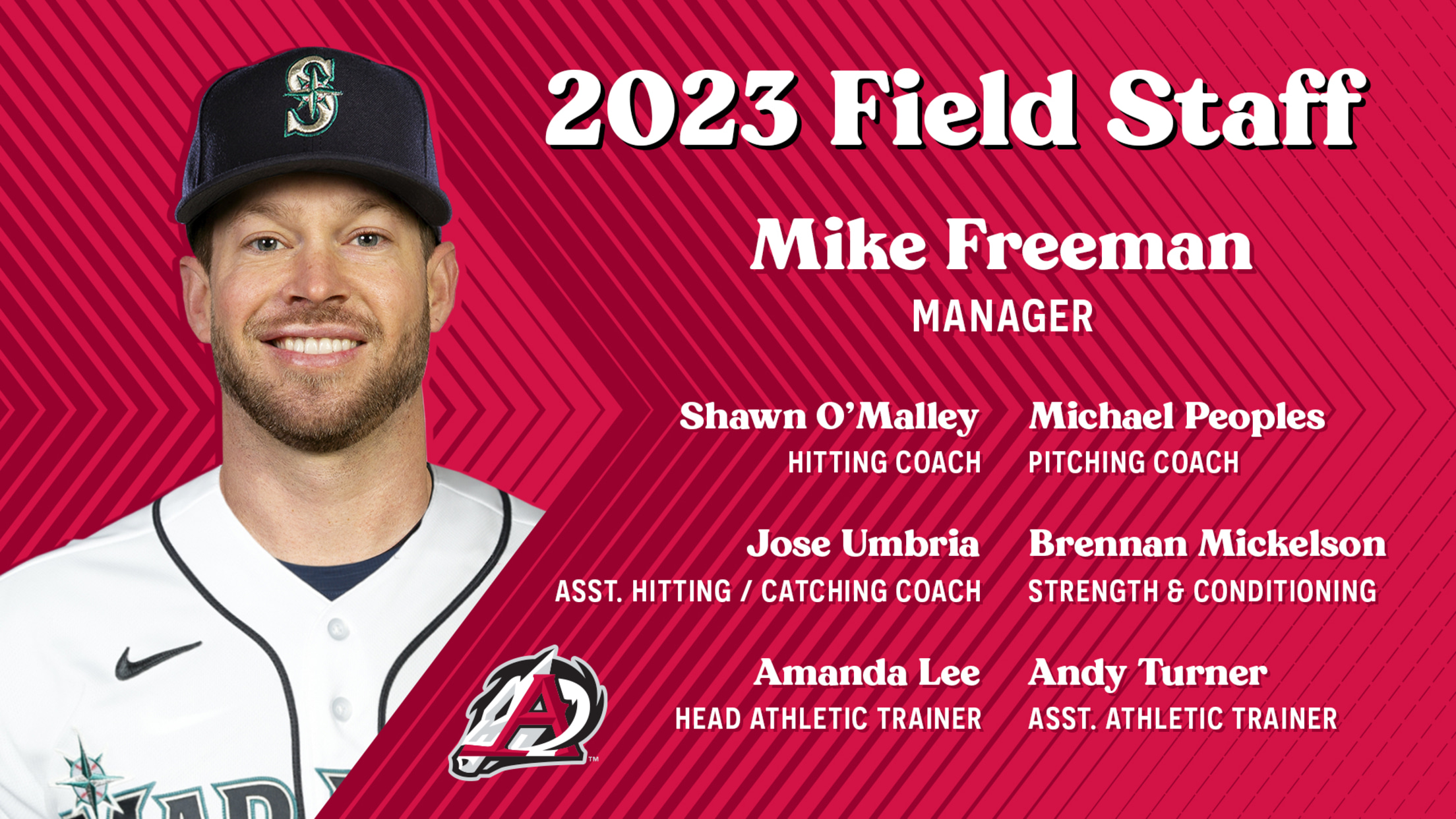 The Arkansas Travelers in conjunction with their parent club the Seattle Mariners are proud to announce the Travs coaching staff for this season led by Manager Mike Freeman. In his first season of coaching following a lengthy playing career, Freeman is joined by Shawn O'Malley (Hitting Coach), Michael Peoples (Pitching
Travs Teaming with Buz2 for Radio Broadcasts
106.7 FM Buz2 will be the Travs radio home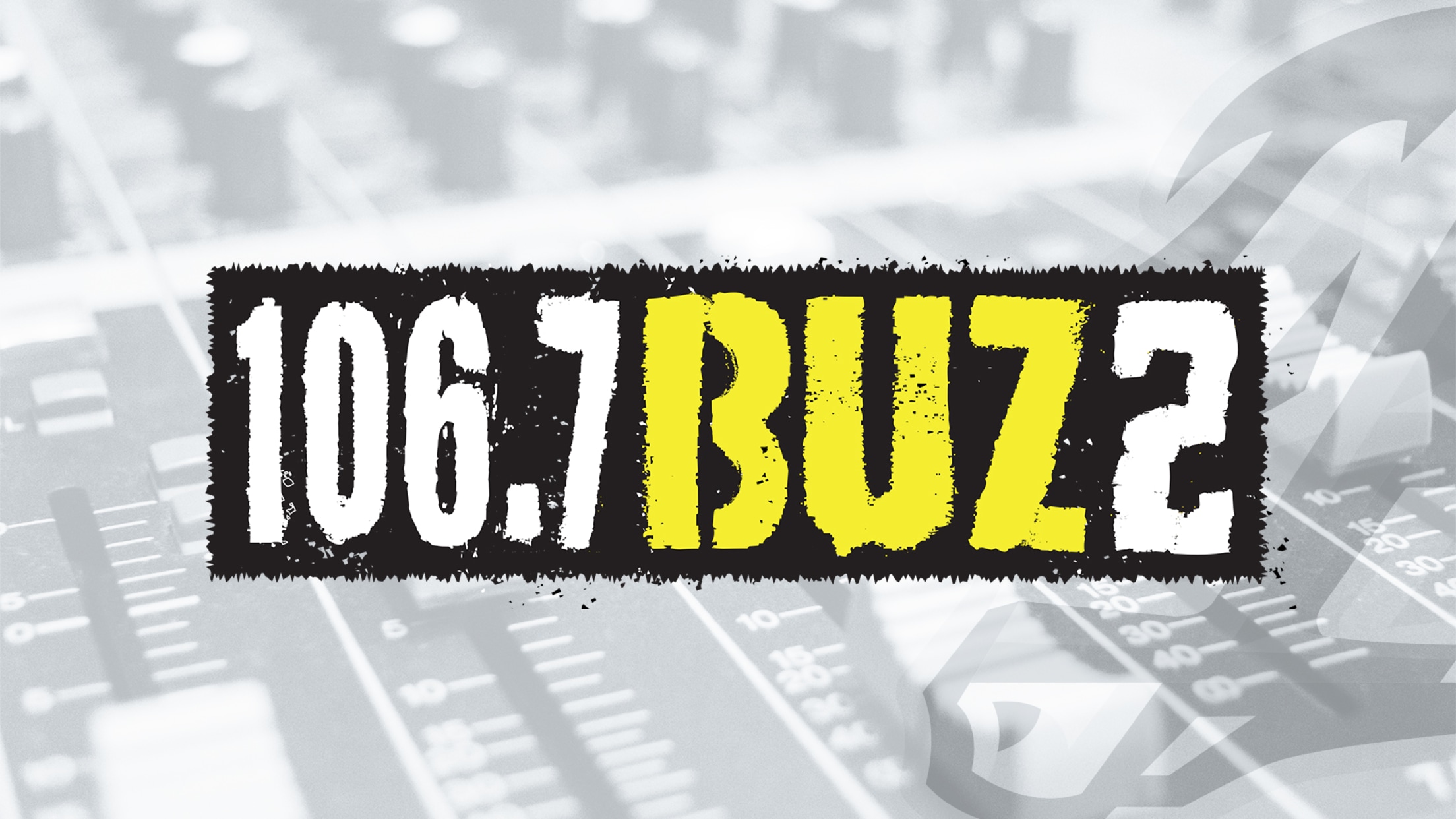 The Arkansas Travelers radio broadcasts are moving to 106.7 FM Buz2 beginning with the 2023 season. Buz2 is KBZU-FM, the ESPN Radio affiliate in Little Rock, and sister station to the area's #1 all-sports station KABZ-FM, 103.7 The Buzz. The agreement between the Travelers and Signal Media will place Travelers
Ticket Plans for Razorback Game Revealed
Travelers season ticket holders get first chance at tickets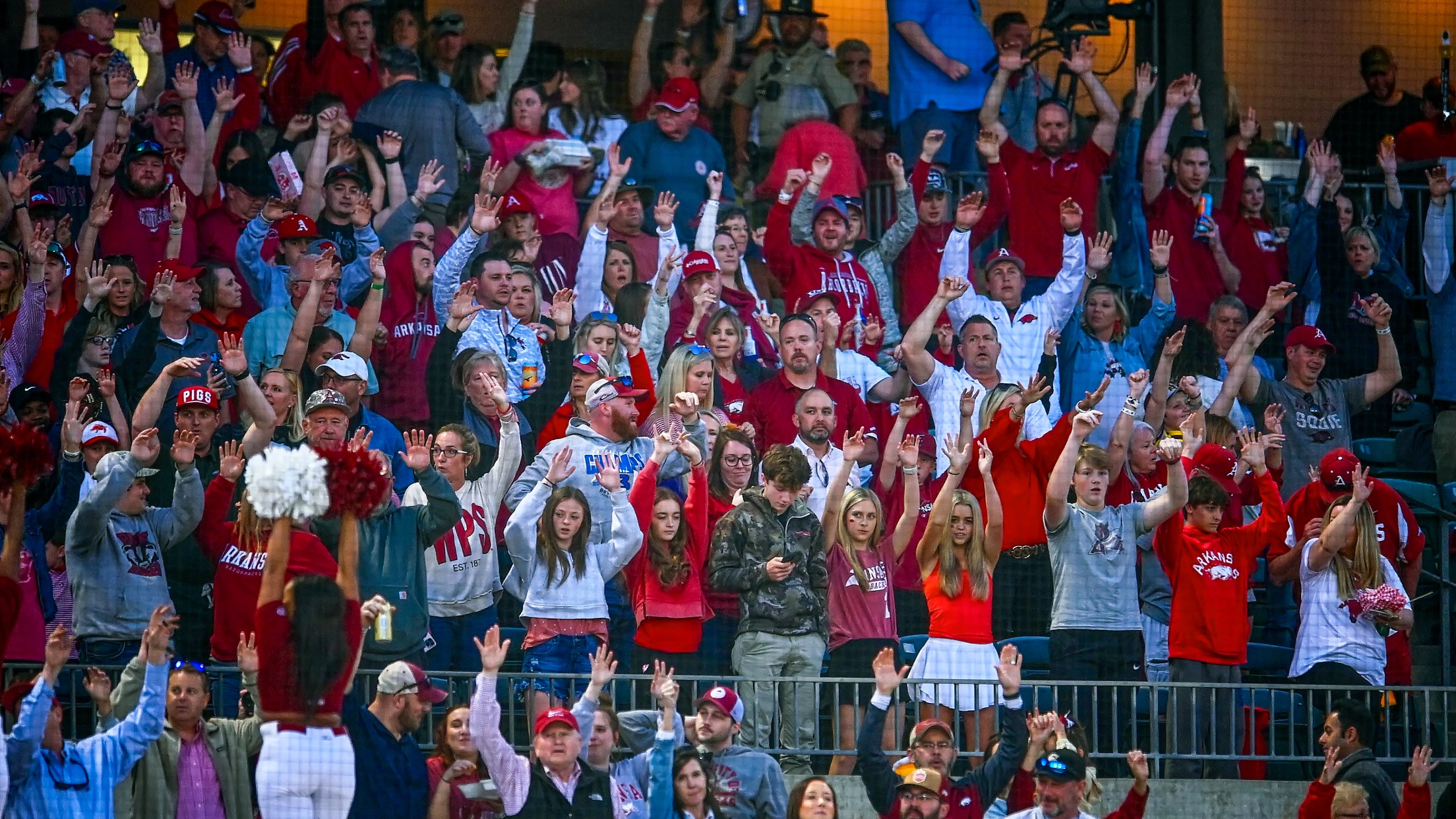 The Arkansas Travelers have announced plans for ticket sales for the Arkansas Razorbacks annual game at Dickey-Stephens Park. The Diamond Hogs will host Lipscomb University on Tuesday, May 2 at 6 p.m. All Travs season ticket holders will have first right of refusal to purchase tickets for the Razorback game
Dickey-Stephens Park Going Cashless
Policy will be in effect for all events starting in 2023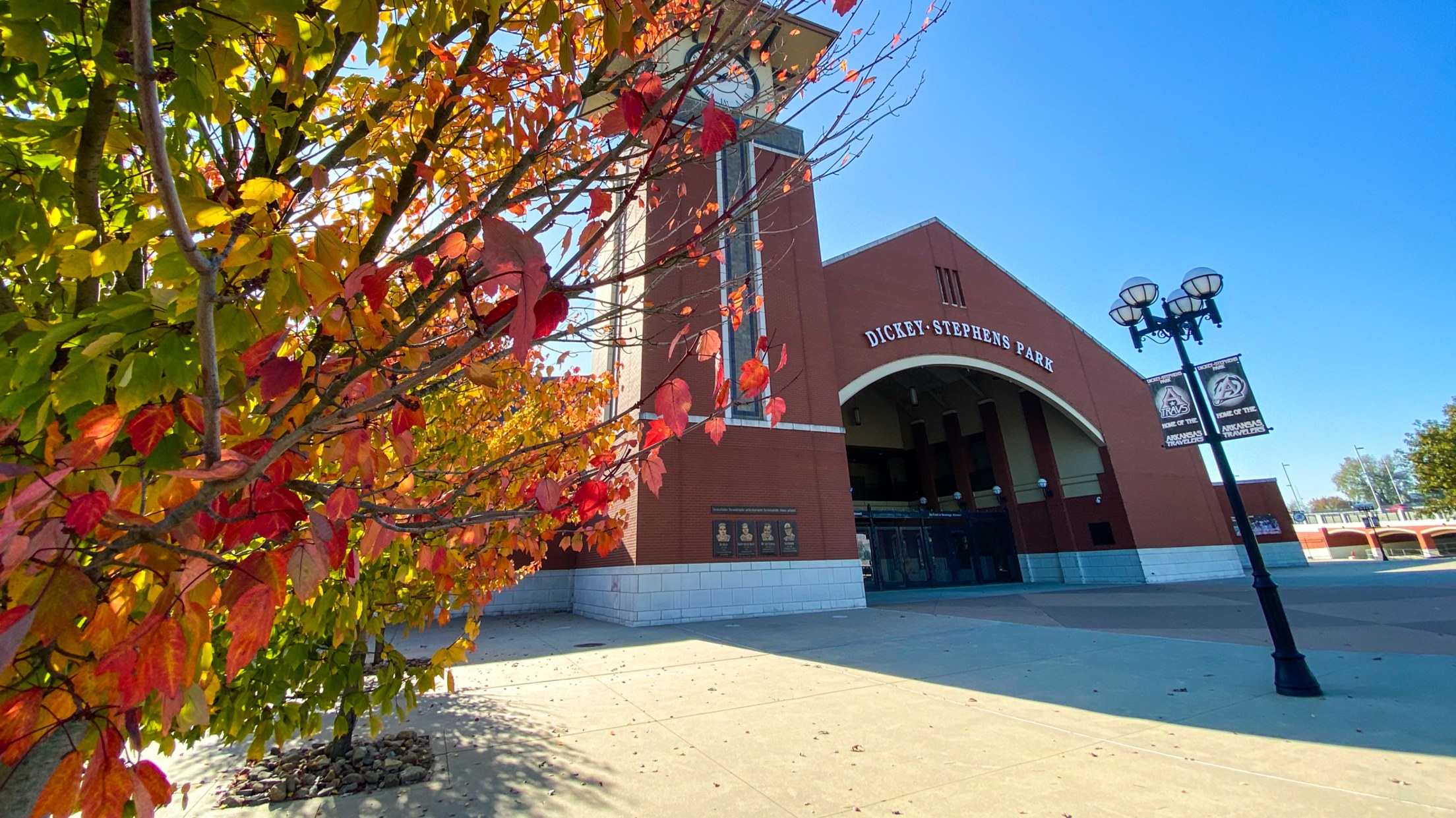 The Arkansas Travelers announced on Friday that Dickey-Stephens Park will be a cashless facility beginning in 2023. All events including Travelers games, other baseball games and non-baseball events will now be cashless. Patrons will be able to purchase a gift card in person at DSP on the day of the
2023 Home Game Times Announced
69-game slate includes 56 night games and 13 day games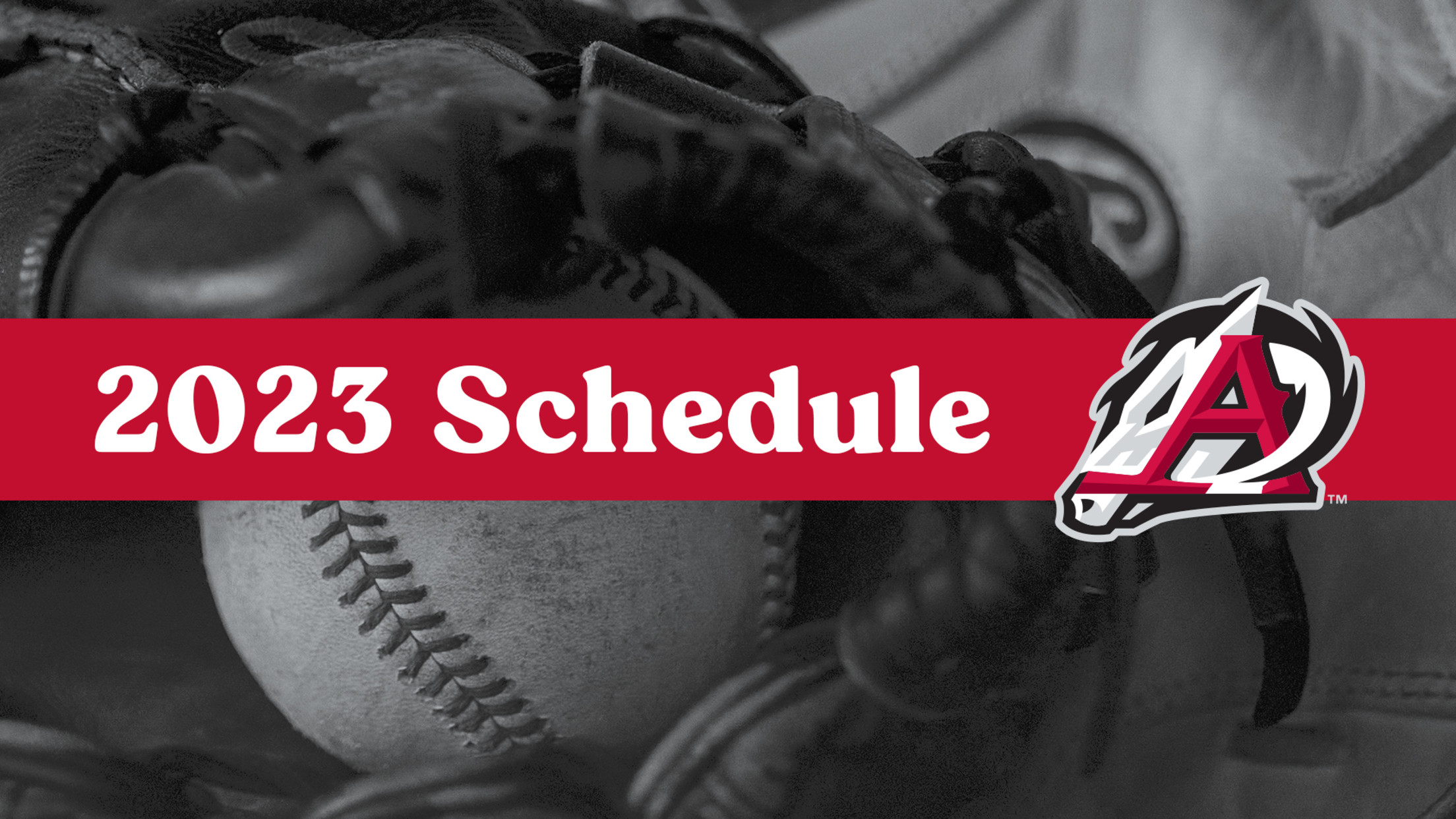 The Arkansas Travelers announced the start times for their 2023 home schedule today. Opening Night of the home schedule at Dickey-Stephens Park is set for a special 6:00 p.m. first pitch on Tuesday April 11. Standard home game times for the 2023 season remain the same as last year. Tuesday
Taylor Dollard Selected As TL Pitcher of the Year
Right-hander led all of minor leagues in wins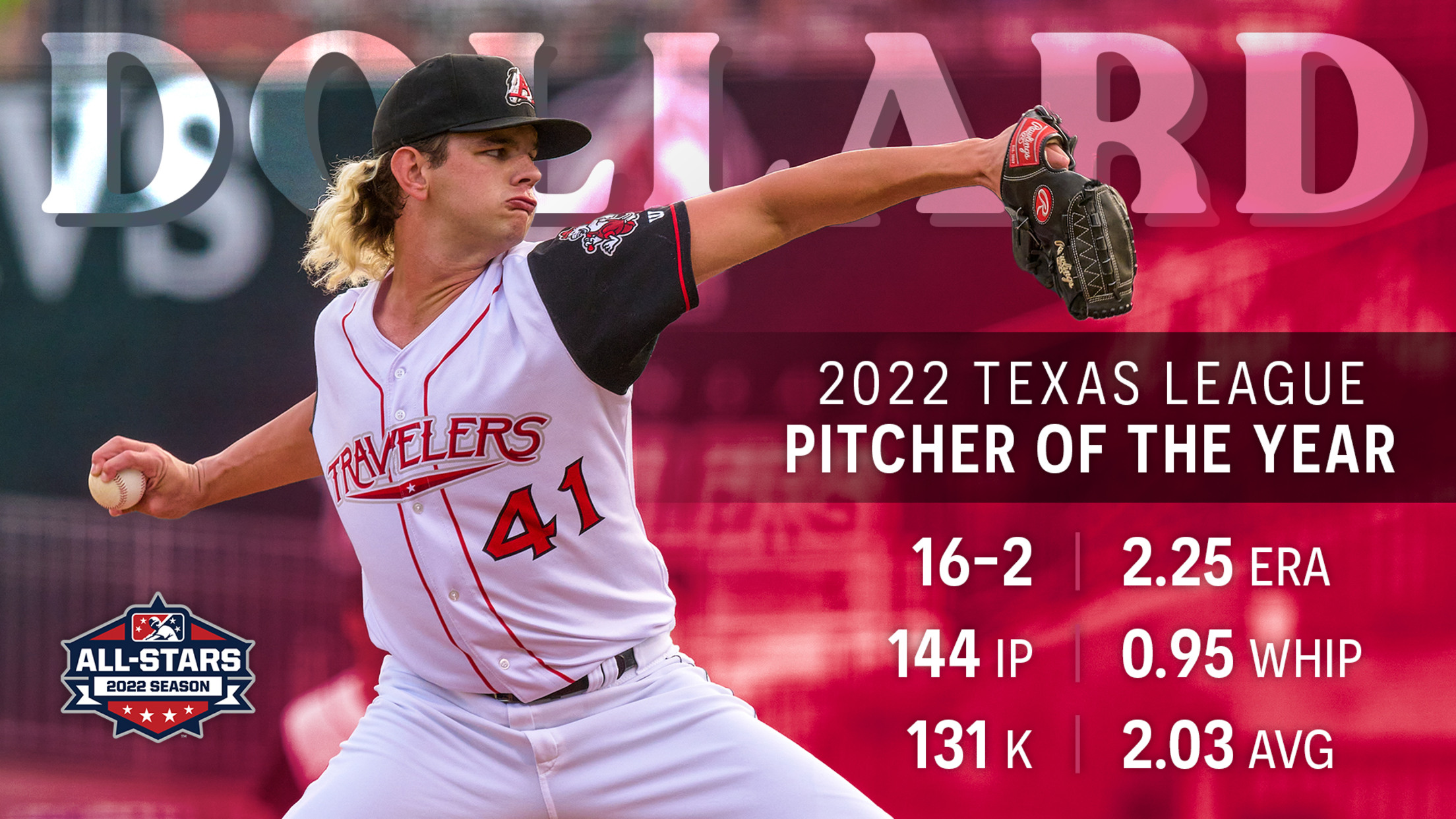 Taylor Dollard is the 2022 Texas League Pitcher of the Year as selected and announced today by Minor League Baseball. Dollard posted a 16-2 record with a 2.25 ERA over 144 innings pitched in 27 starts with Arkansas this season. His 16 victories led all of minor league baseball and
Marlowe Wins TL Player of the Month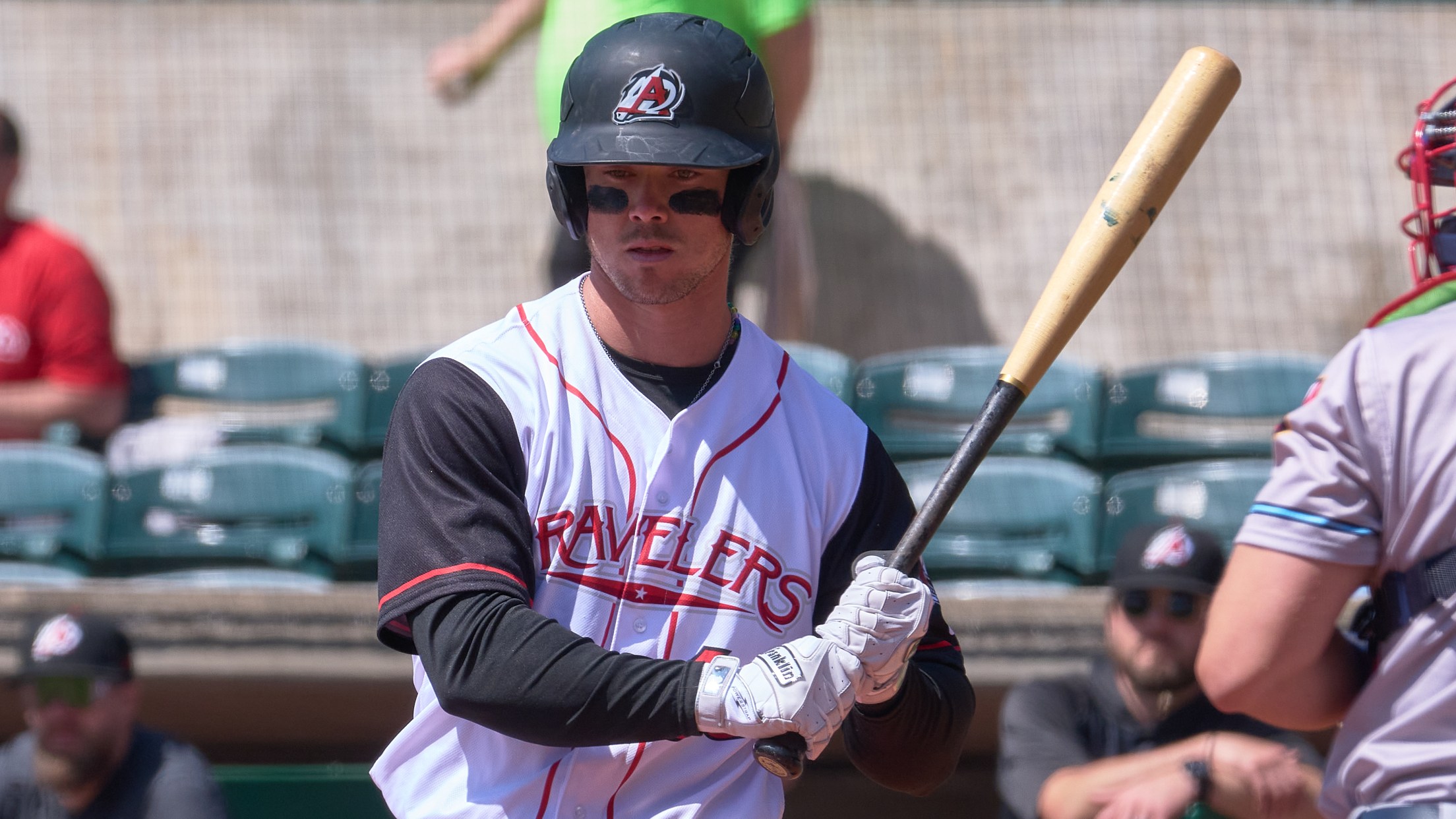 Cade Marlowe was selected as the Texas League Player of the Month for September it was announced today by Minor League Baseball. In only 11 games, he led the league in batting average (.511), on base percentage (.569), slugging percentage (1.133), home runs (7), hits (23) and extra base hits
New Playing Surface Being Installed at Dickey-Stephens Park
Process of putting in new field began Monday, October 3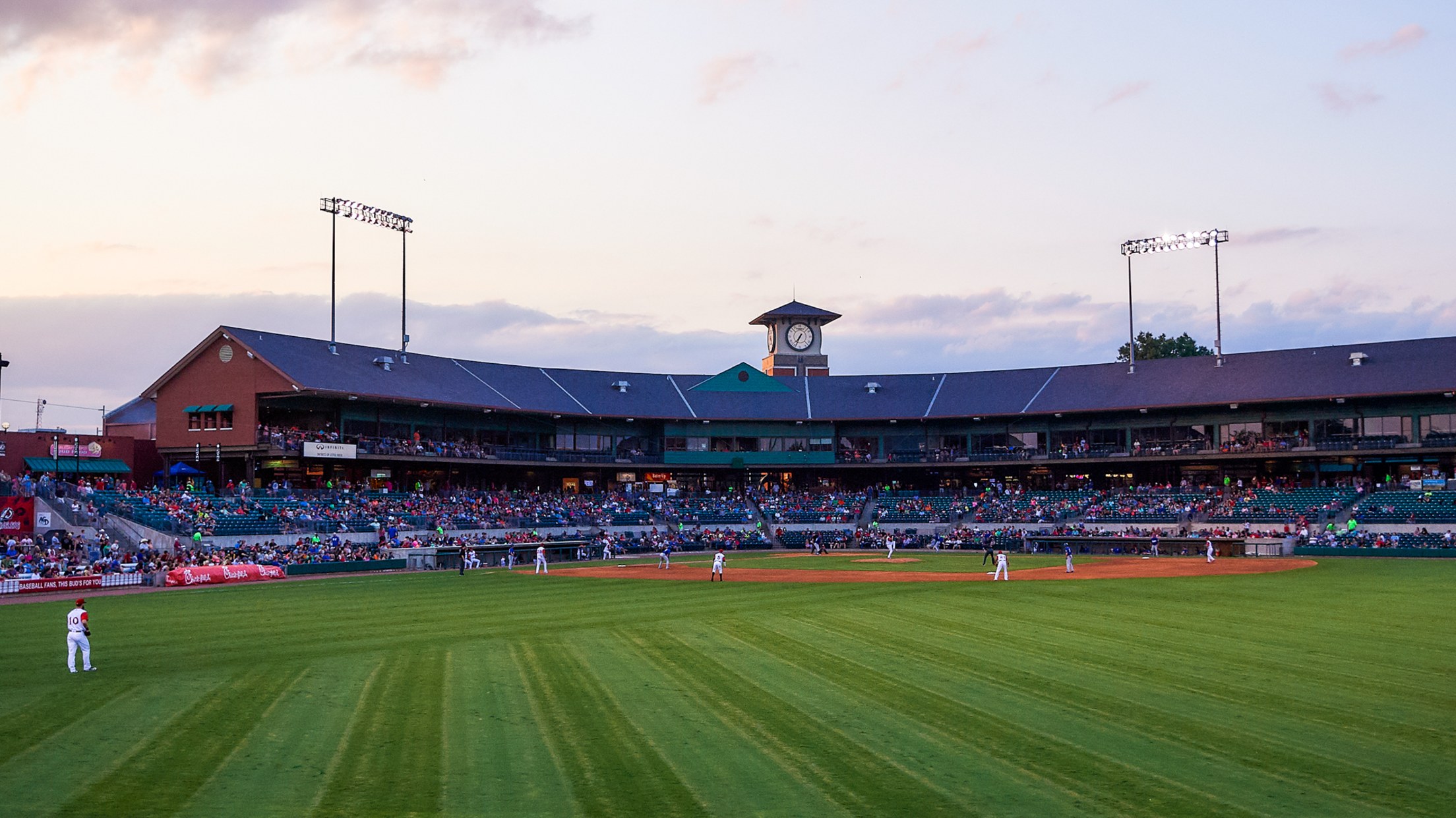 On Monday, October 3, Dickey-Stephens Park began the installment of a brand new playing surface. The new field will replace the original that has been in use from the ballpark's opening in April of 2007 through the end of the just completed 2022 season. 4MOST Sport Group was hired as
Travs Rally From 7 Down in 8th To Win '22 Finale
Arkansas wins on walk-off error in the bottom of the 9th.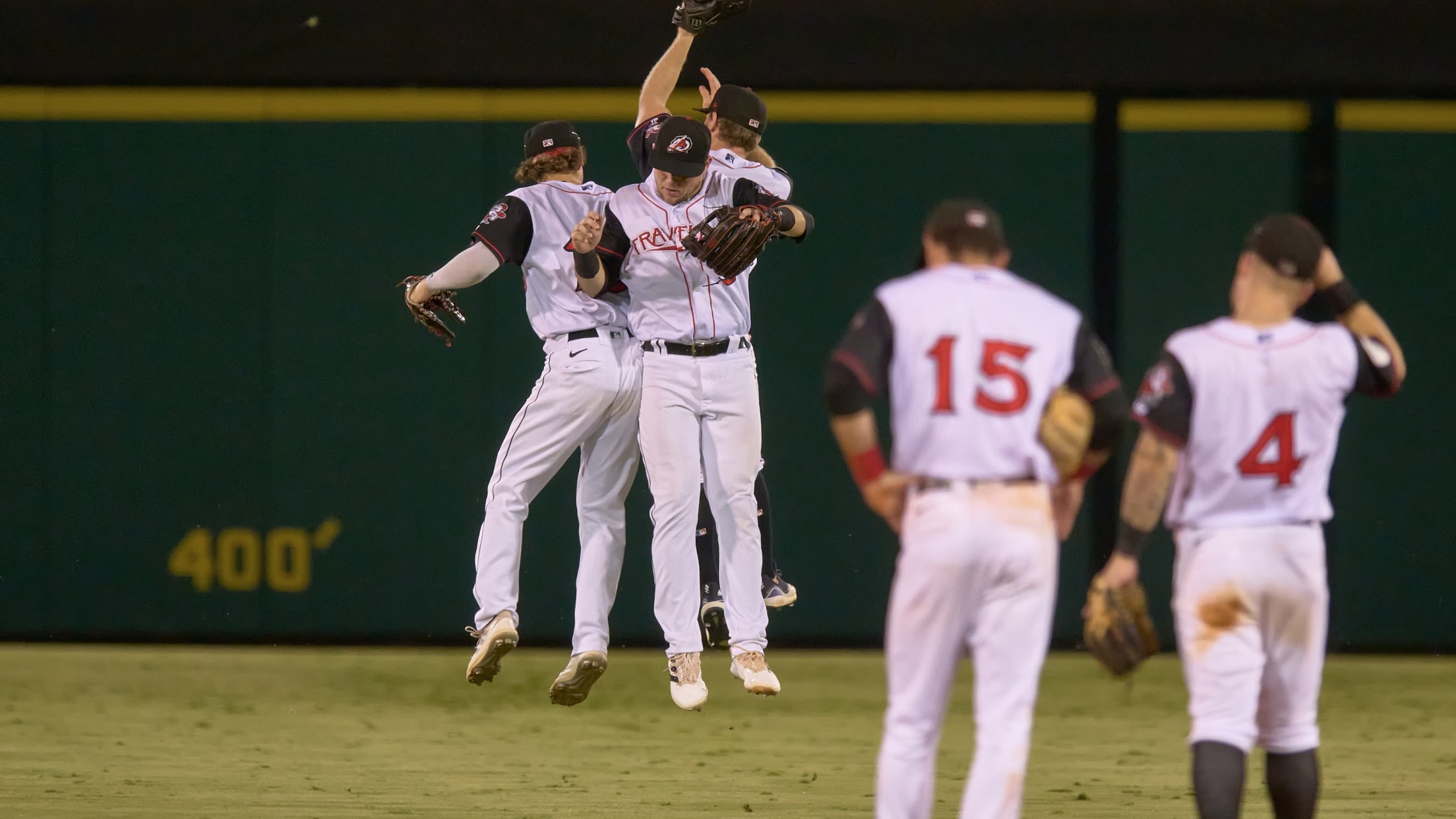 North Little Rock, AR—In the final game of the season, the Arkansas Travelers posted their largest come from behind win of the year and defeated the Corpus Christi Hooks, 11-10 on Sunday afternoon in front of a crowd of 6,292. The Travelers were down by seven runs with two out
Miller Dominates with 14 Ks in Travs Win
Right-hander records the most strikeouts by a Trav since 2019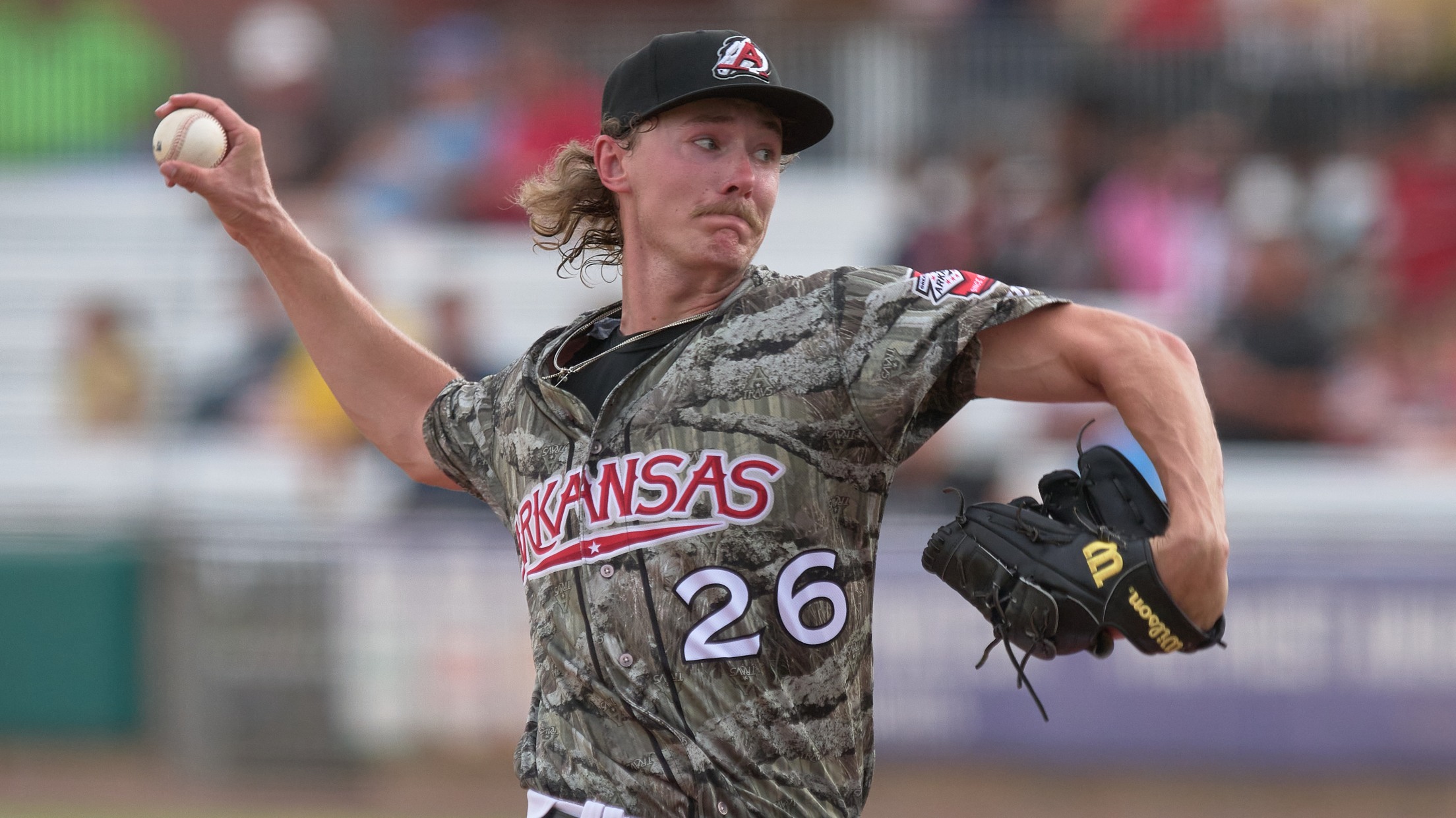 North Little Rock, AR—Bryce Miller was perfect for five innings and struck out a career-high 14 over seven frames in an 8-2 win for the Arkansas Travelers over the Corpus Christi Hooks. The 14 strikeouts were the most by a Traveler since Nabil Crismatt struck out 14 on July 10,
Hooks Hit Four Homers and Hand Travs Loss
Travs rally to tie game at four but Hooks run away late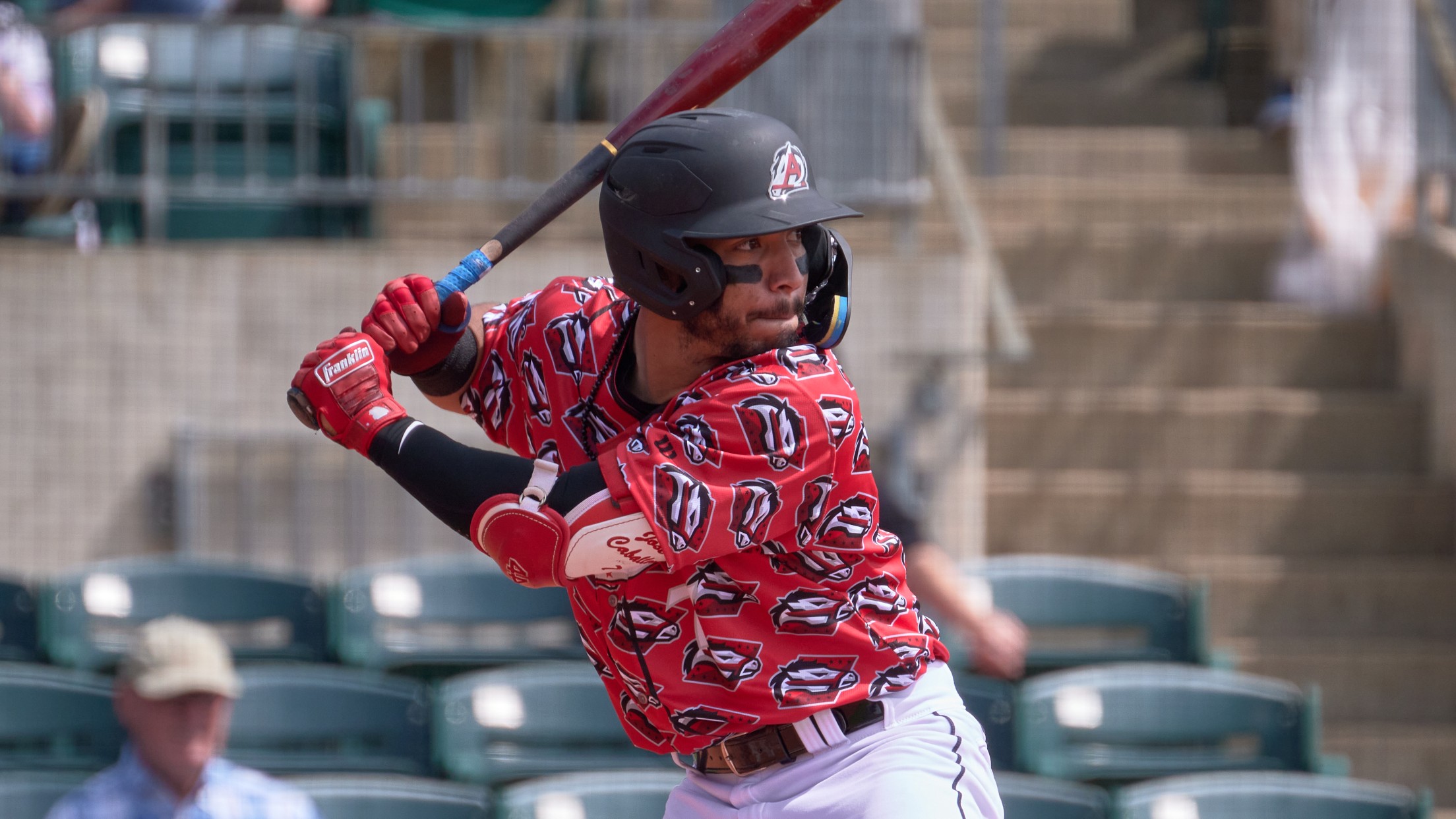 North Little Rock, AR—The Corpus Christi Hooks hit four home runs and knocked off the Arkansas Travelers, 13-4 on Friday night in front of the biggest Travs crowd of the year at Dickey-Stephens Park. C.J. Stubbs hit two of the Hooks' long balls as they never trailed in the game.
Diamond Hogs Back at DSP In 2023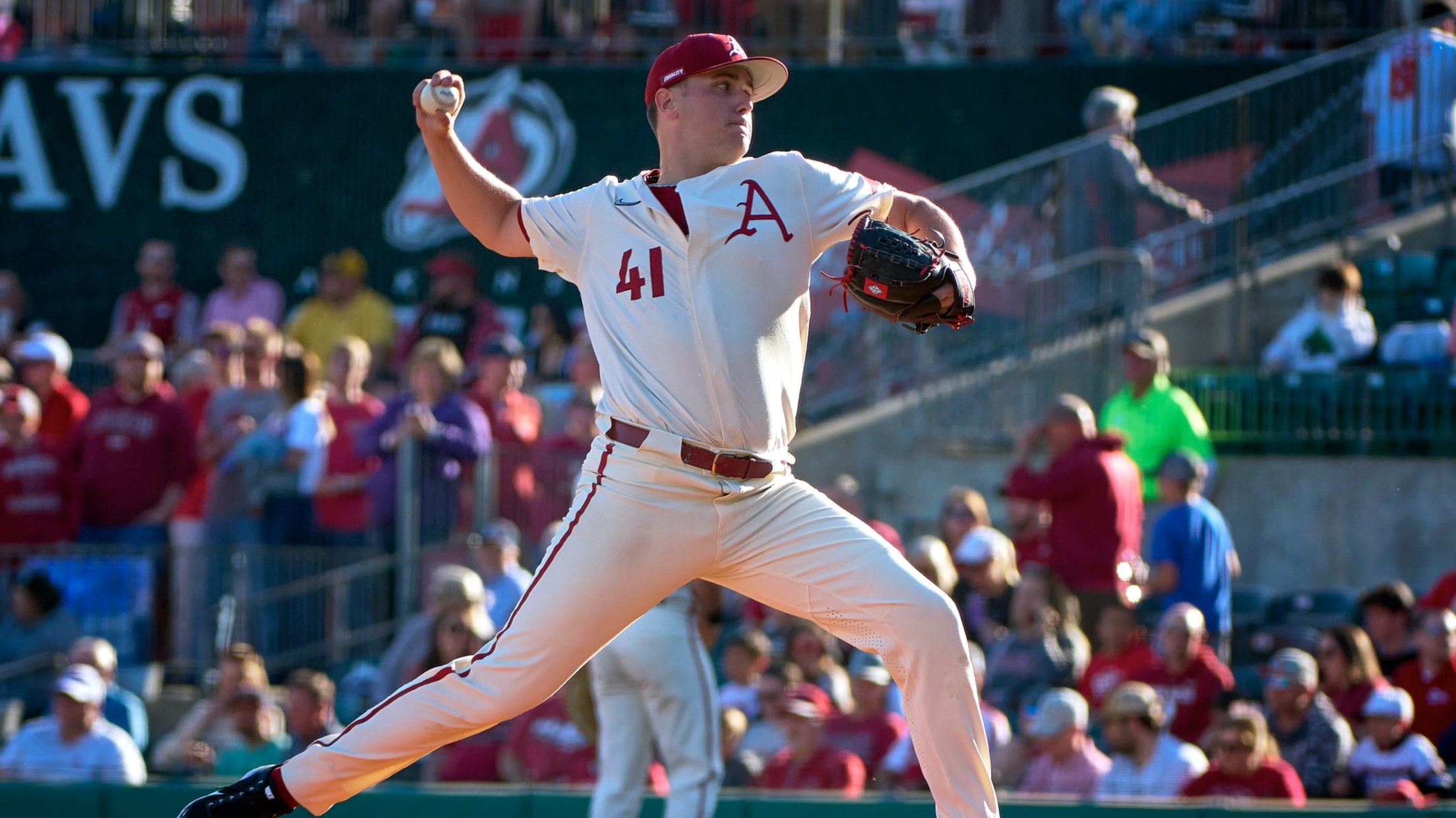 The Arkansas Travelers and Arkansas Razorback baseball team are proud to announce that the Hogs will again host a home game at Dickey-Stephens Park in North Little Rock during the 2023 season. Next spring's contest will see the Razorbacks host Lipscomb University on Tuesday May 2 at 6:00 p.m. This
Travs Rally in Eighth, Win Third Straight
Isaiah Campbell picks up his first Double-A save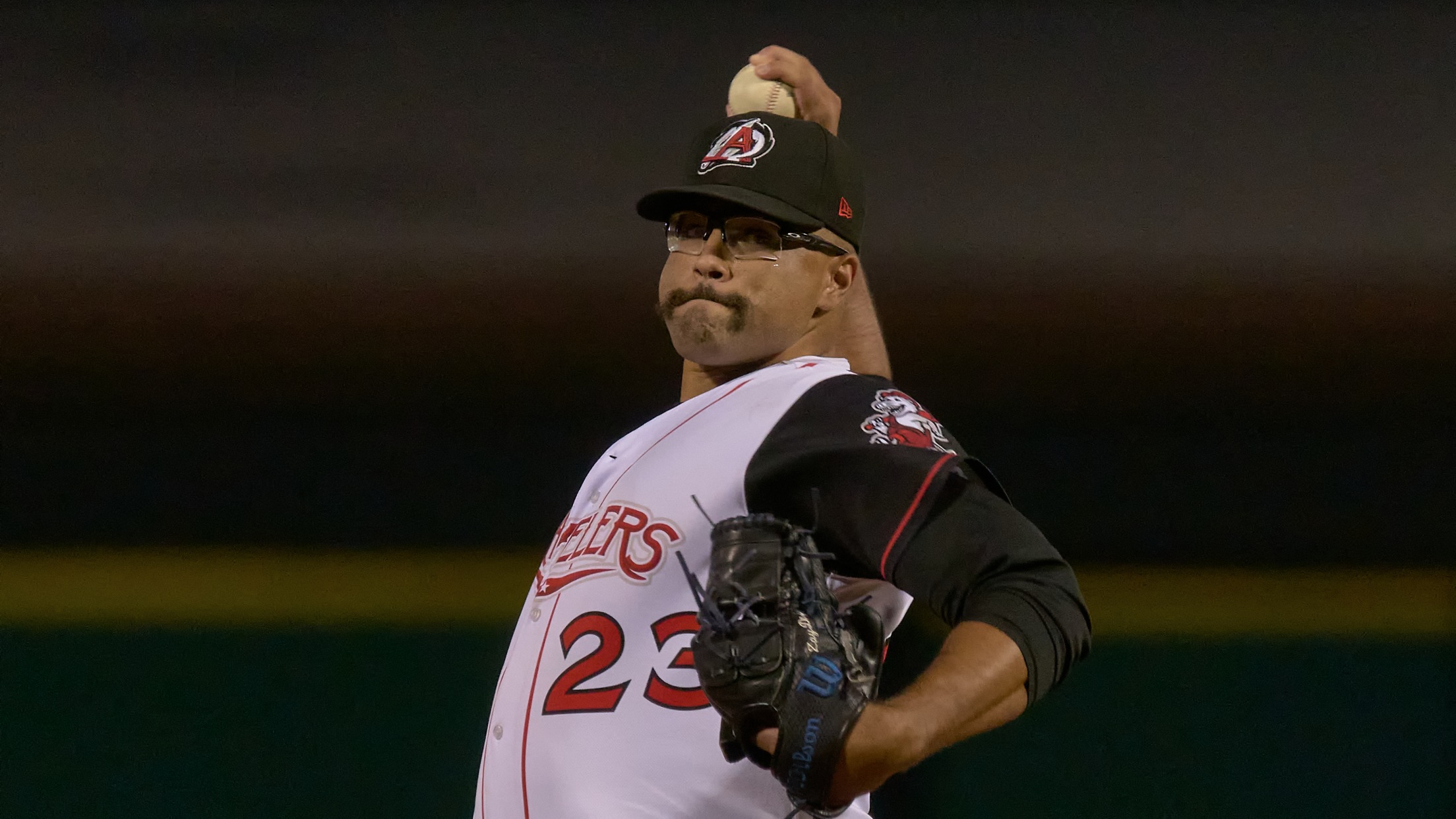 North Little Rock, AR—For the second time in three nights, the Arkansas Travelers put together an eighth inning rally to come from behind and defeat the Corpus Christi Hooks, this time by a 5-3 count on Thursday night. The Travs scored three times in the eighth erasing a one run
DeLoach Delivers Walk-Off Win in 10th
Travs have won the first two of the season's final series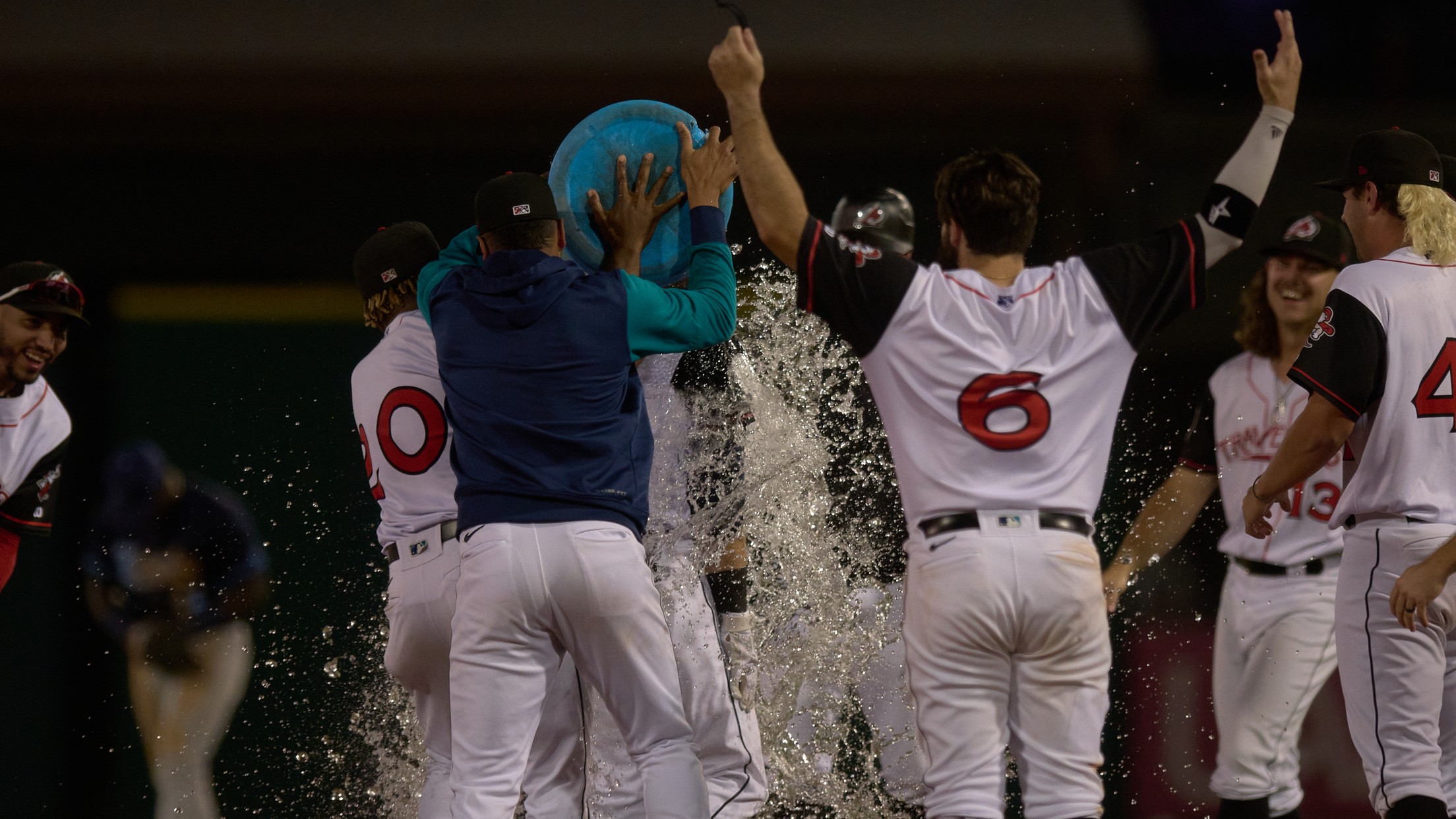 North Little Rock, AR—Zach DeLoach came through with the walk-off base hit in the bottom of the 10th inning making winners of the Arkansas Travelers, 3-2, over the Corpus Christi Hooks on Wednesday night. Stephen Kolek fired seven innings in his final start of the season, striking out nine against
Travs Rally to Win Final Series Opener
8th inning rally produces 5 runs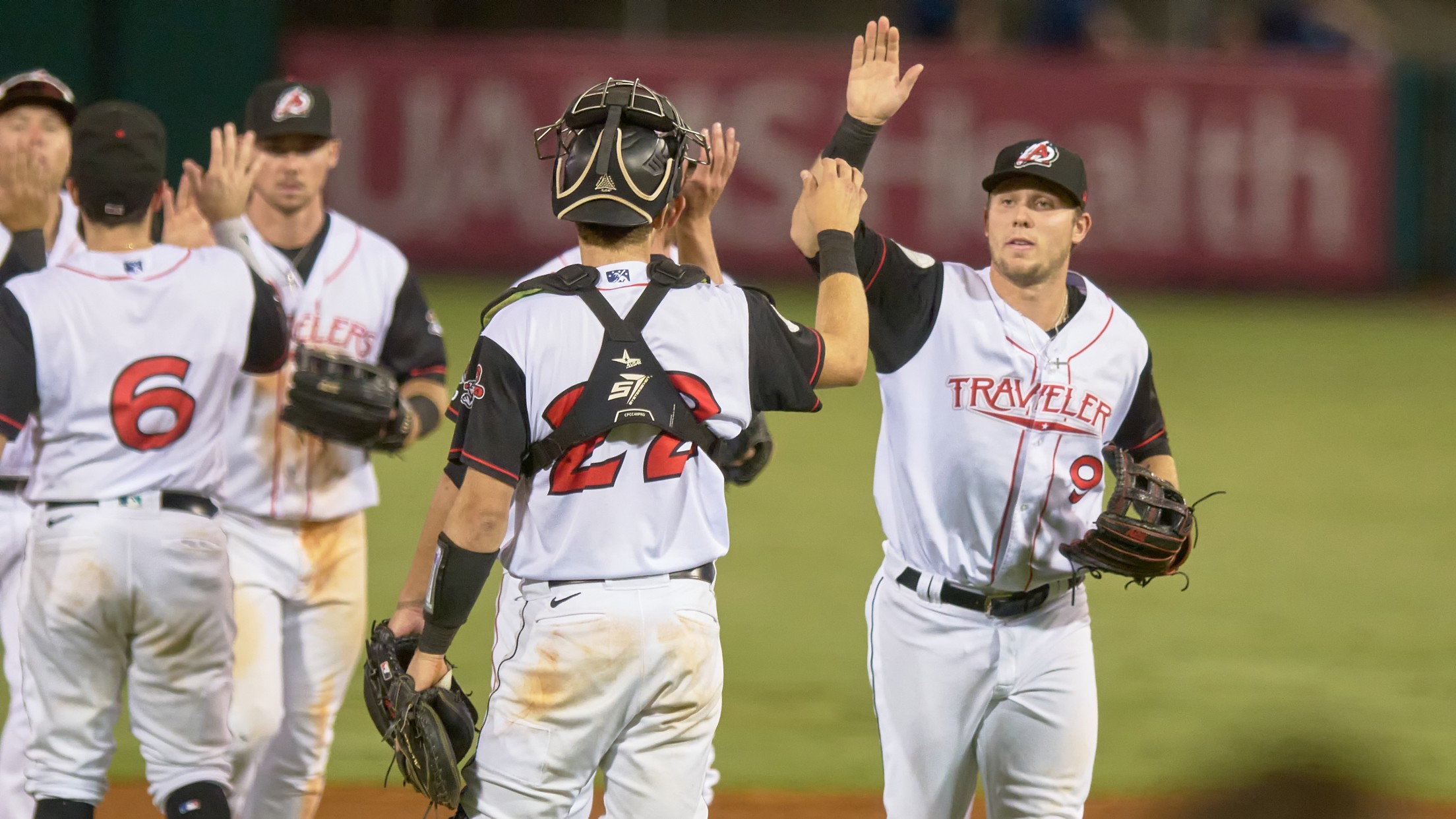 North Little Rock, AR— A five run eighth inning propelled the Arkansas Travelers to a 6-2 come from behind win over the Corpus Christi Hooks on Tuesday night. It gave the Travs a win in the series opener of the final series of the season. Emerson Hancock pitched the first
Marlowe Wins Texas League Player of the Week
He hit .480 with six home runs last week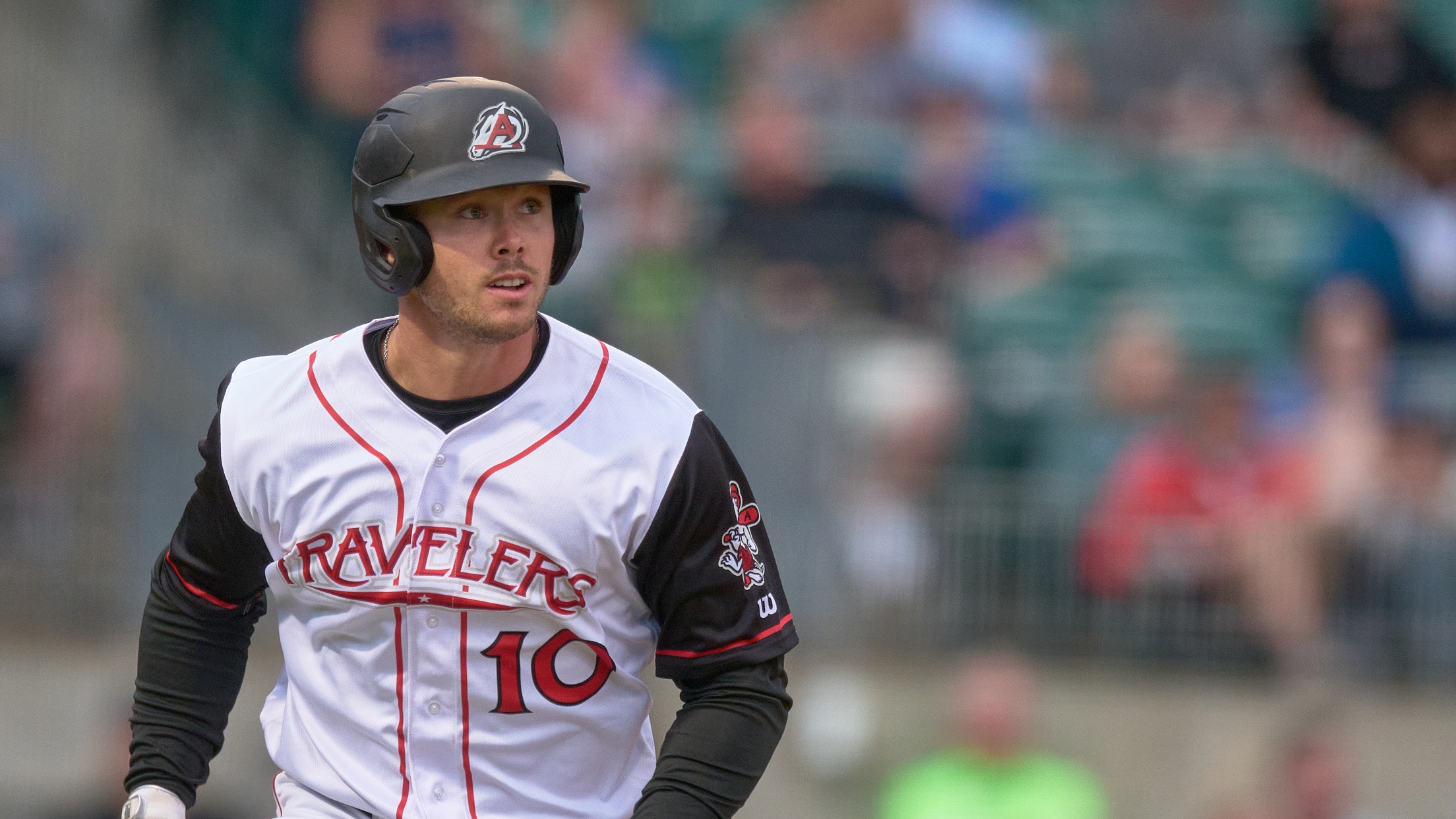 Cade Marlowe was named the Texas League Player of the Week for September 5-11 it was announced today by Minor League Baseball. Playing in six games, Marlowe led the league in batting average (.480), hits (12), extra base hits (8), home runs (6), runs (11) and slugging percentage (1.280). He
Travs Cut Down in Road Finale
Travelers eliminated from playoff chase with loss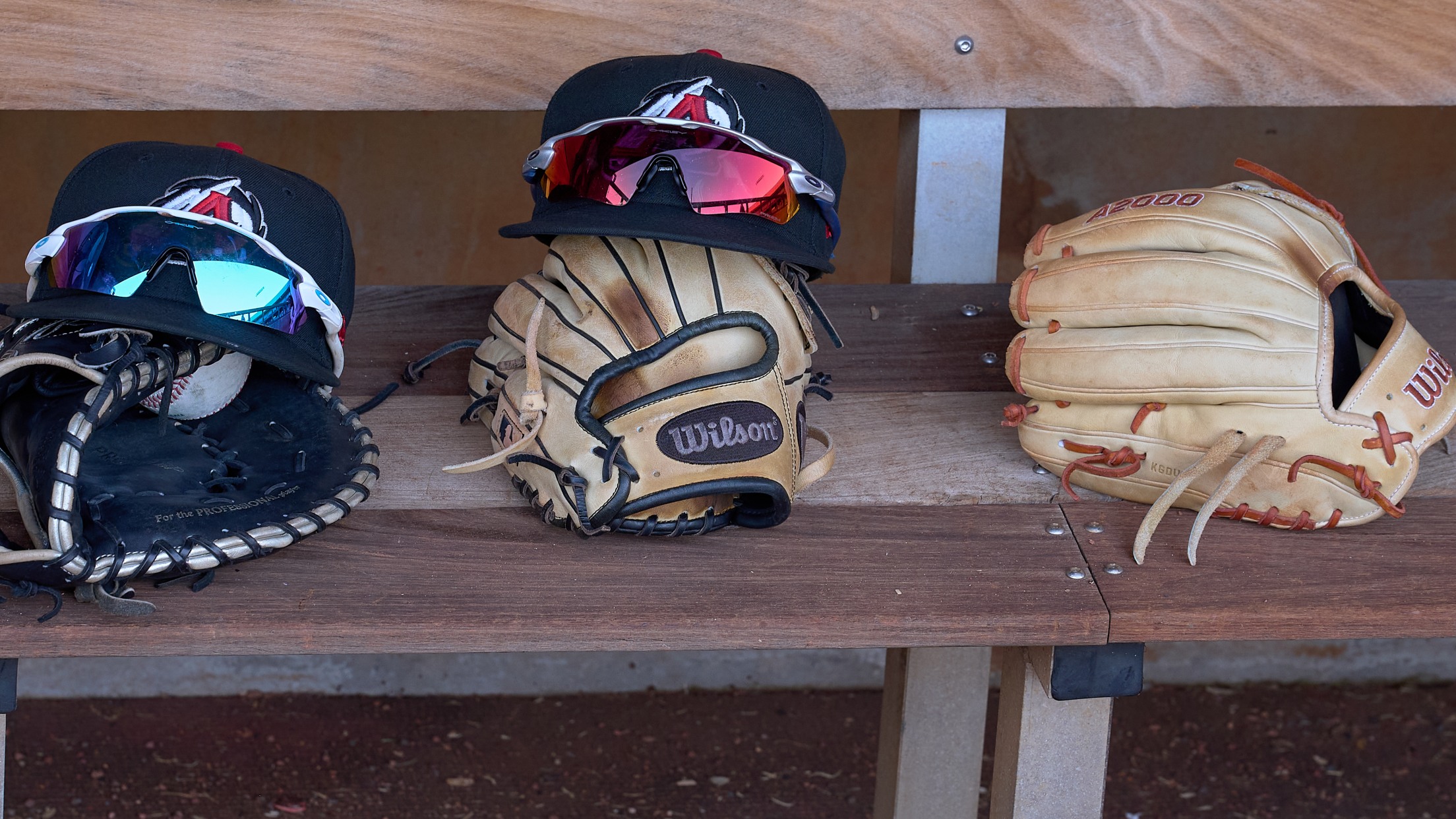 Amarillo, TX—Ross Carver pitched six shutout innings and the Amarillo Sod Poodles beat the Arkansas Travelers, 3-1 on Sunday afternoon. The six game series ends in a three-three split. Carver held the Travs to only three hits and a walk over his six frames to earn the win. A three-run
Marlowe Blasts 2 More HR But Travs Fall On Walk-off
Amarillo takes their second walk-off win of the series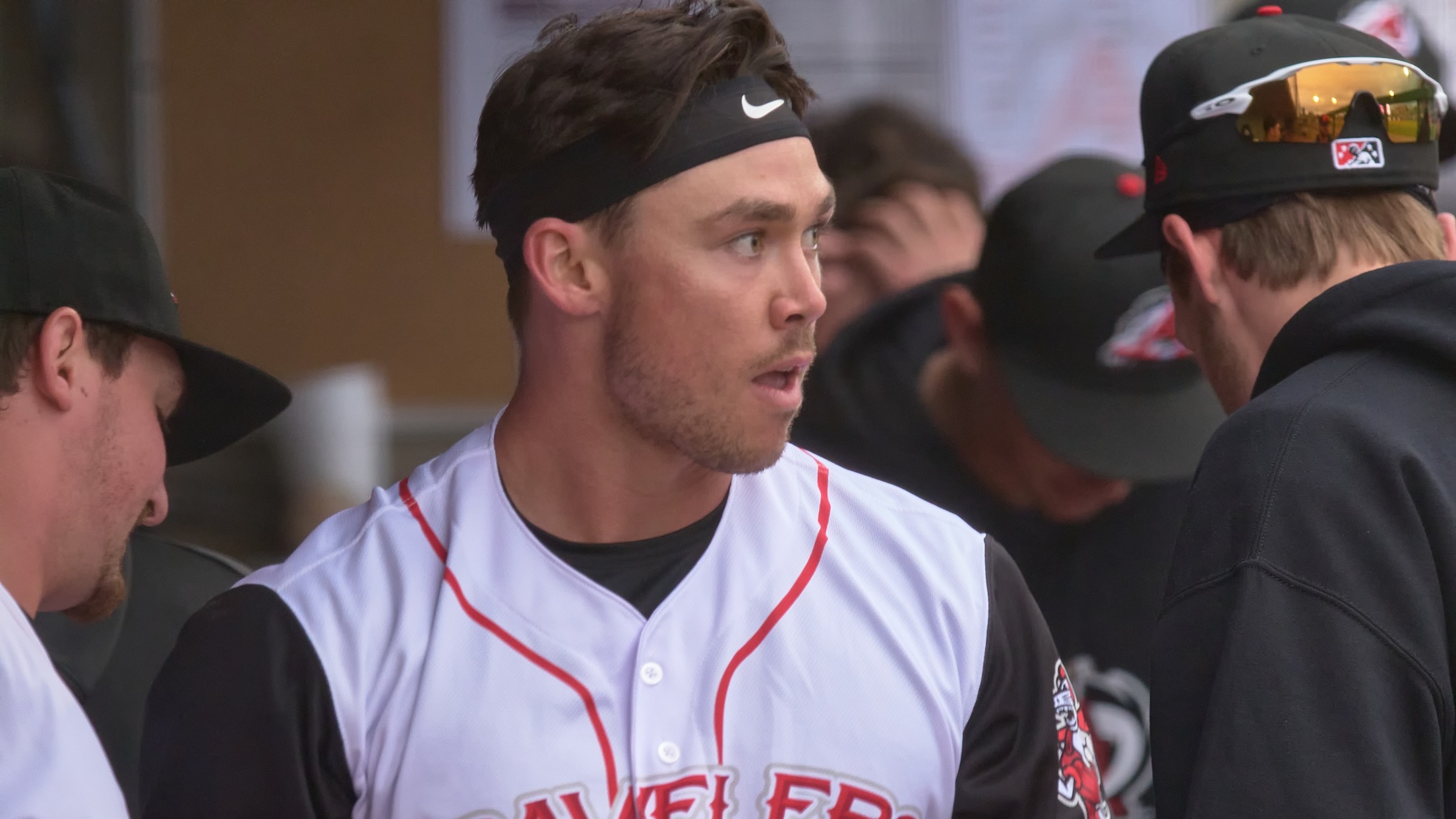 Amarillo, TX—Blaze Alexander hit a walk-off single in the bottom of the ninth sending the Amarillo Sod Poodles to a 7-6 win over the Arkansas Travelers on Saturday night. The final play was the only time the Travelers trailed in the game. The Travs led early by four and hit
Travs Hit 3 Homers; Dollard Wins Again
Taylor Dollard wins for the 16th time in 2022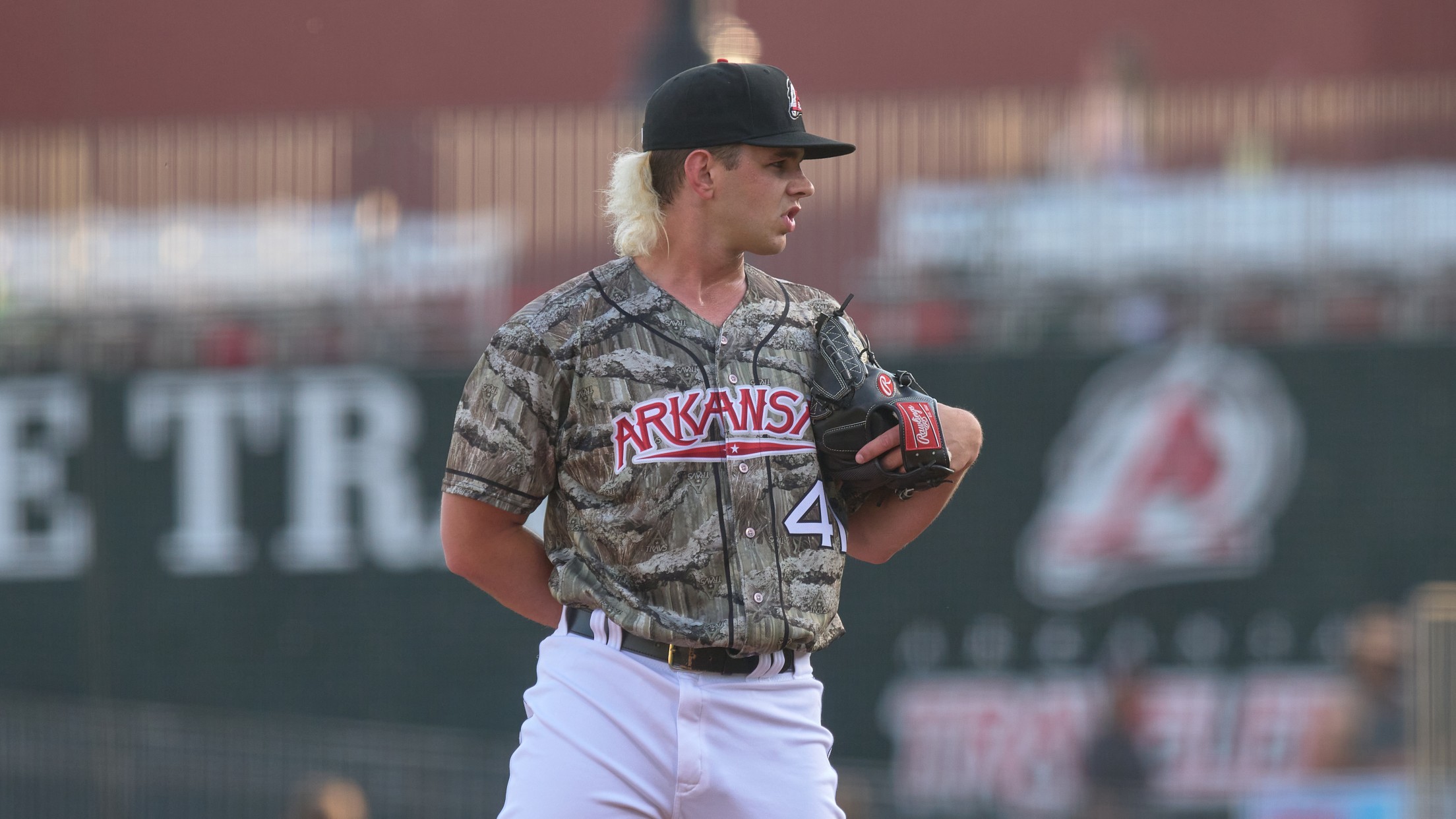 Amarillo, TX—The Arkansas Travelers scored double-digit runs for the third time this week and defeated the Amarillo Sod Poodles, 10-6 on Friday night. The victory made a winner of Taylor Dollard for the 16th time this season. Dollard surrendered a season high six runs but battled through five innings and
Marlowe Homers Twice; Kolek Dominates in Win
Travs hit three more homers and get another strong start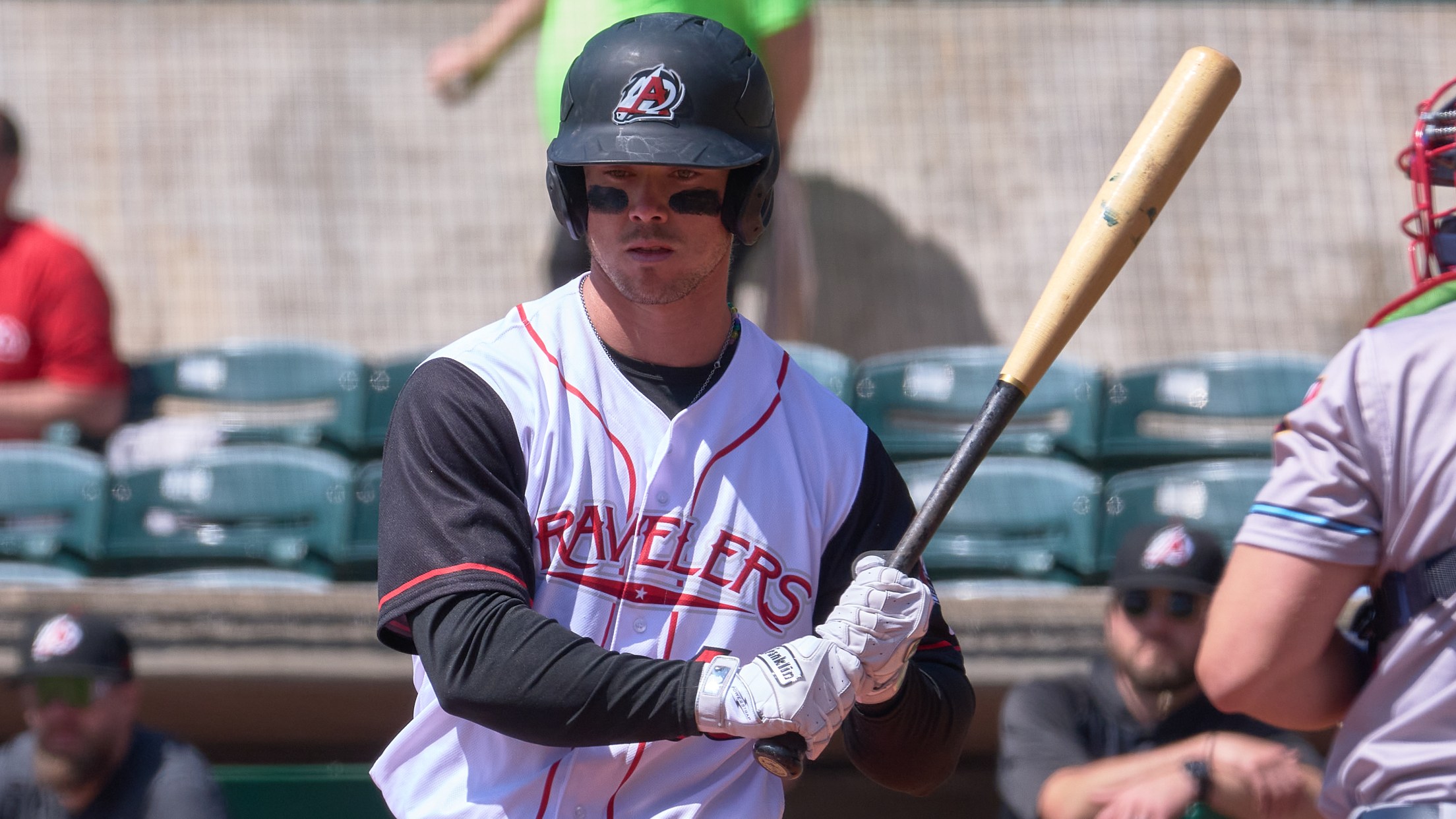 Amarillo, TX—Cade Marlowe homered twice and Stephen Kolek tossed six stellar innings leading the Arkansas Travelers to a 13-4 victory over the Amarillo Sod Poodles on Thursday night. The Travs got control of a game with a seven-run third inning including a three-run blast by Marlowe, his second home run
Amarillo Rallies To Stun Travs in 10
Scheiner homers twice in loss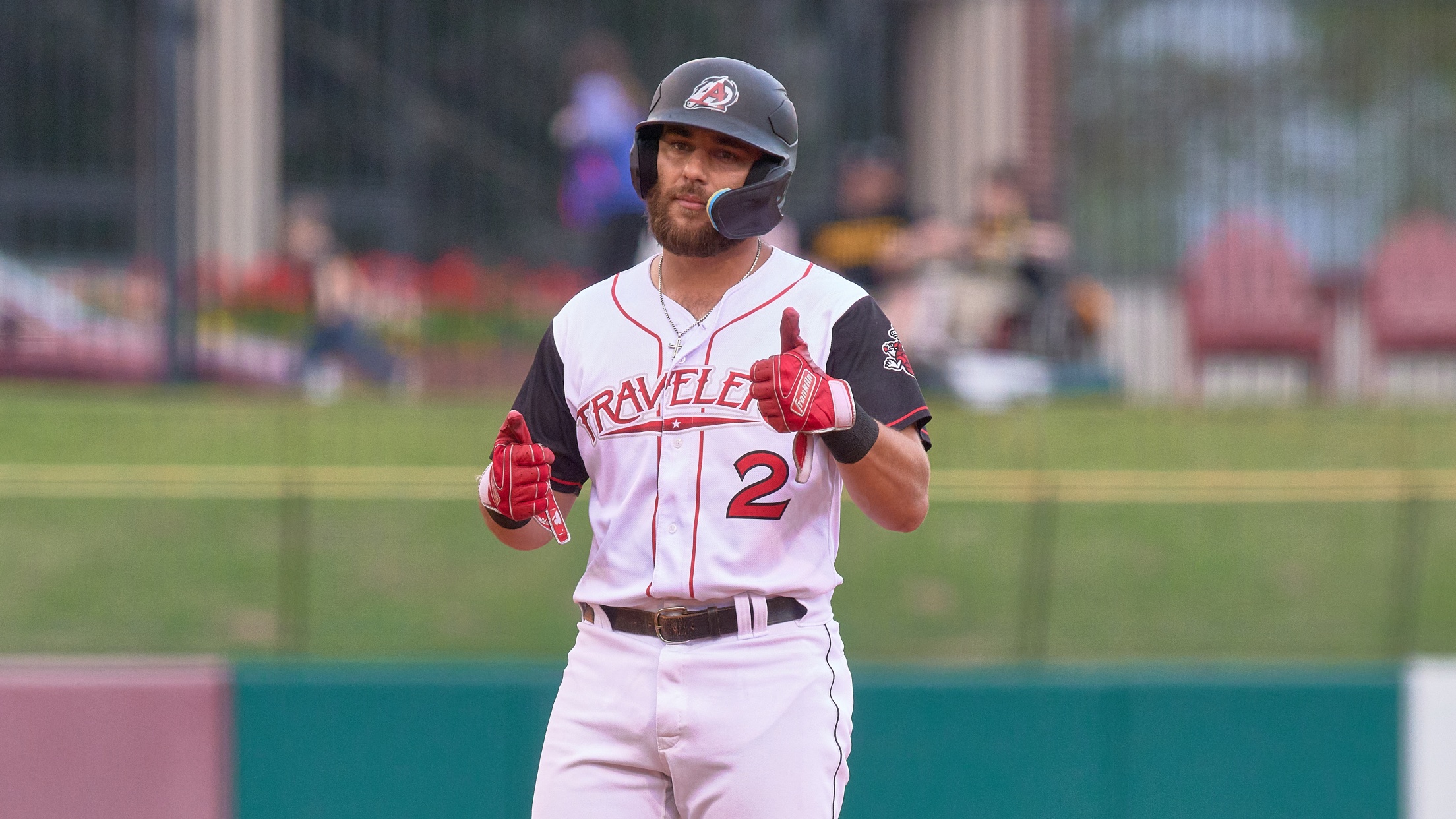 Amarillo, TX—Juan Centeno hit the game-winning single with two out in the tenth inning sending the Amarillo Sod Poodles to a 6-5 extra inning victory over the Arkansas Travelers on Wednesday night. The Travelers led by five runs early in the game but could not hold the lead. It matched
Berroa Honored as TL Pitcher of the Month
Right-hander allowed only three earned runs in more than 20 innings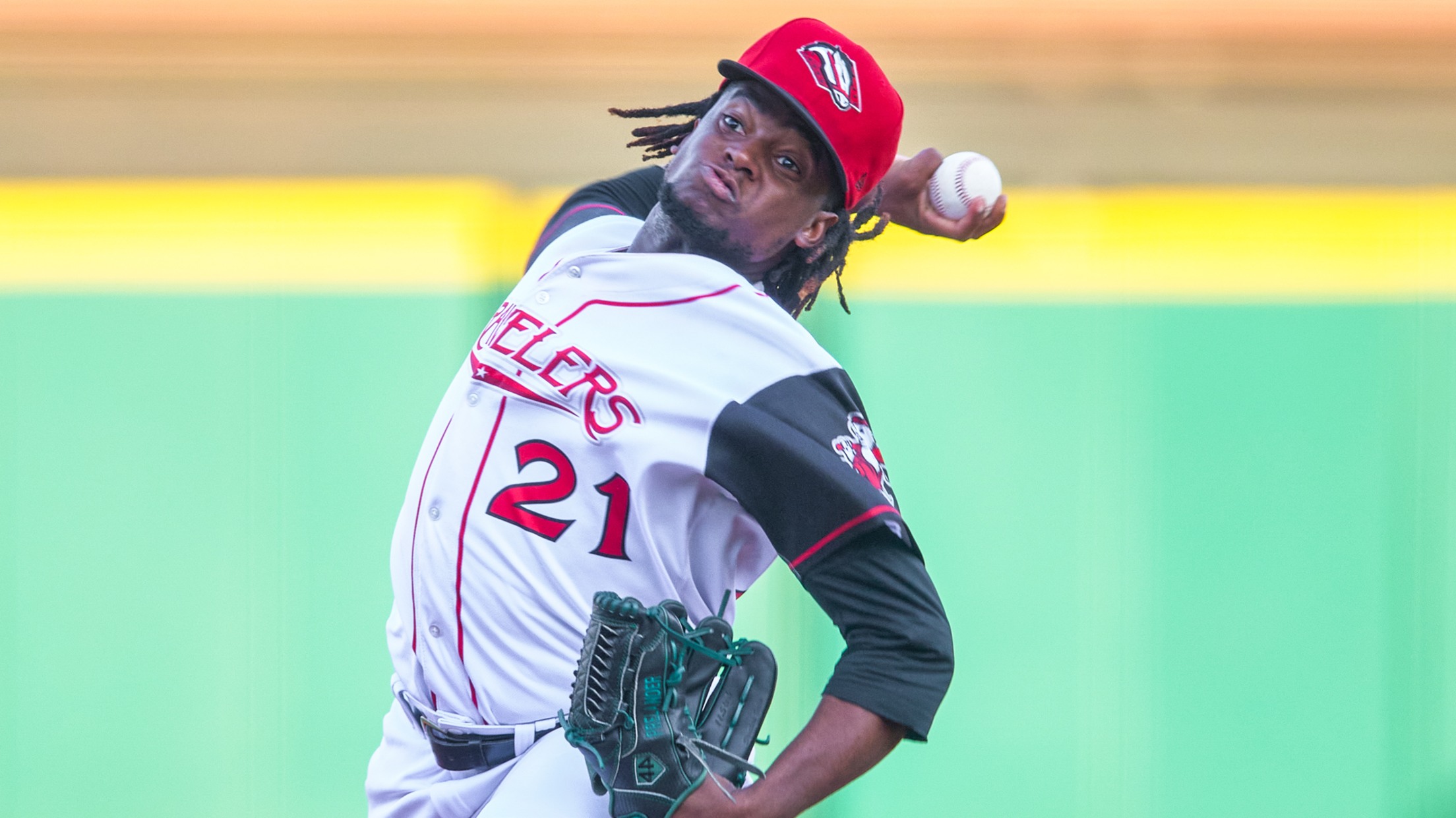 Prelander Berroa was named the Texas League Pitcher of the Month for August it was announced by Minor League Baseball. He was 2-0 with a 1.33 ERA in 20.1 innings over five starts in the month. He posted 32 strikeouts against only 12 walks while holding opponents to just eight