Curve Carousel of Runs Rumble Passed Ponies   
Five-run sixth inning fuels fifth-straight win for the Curve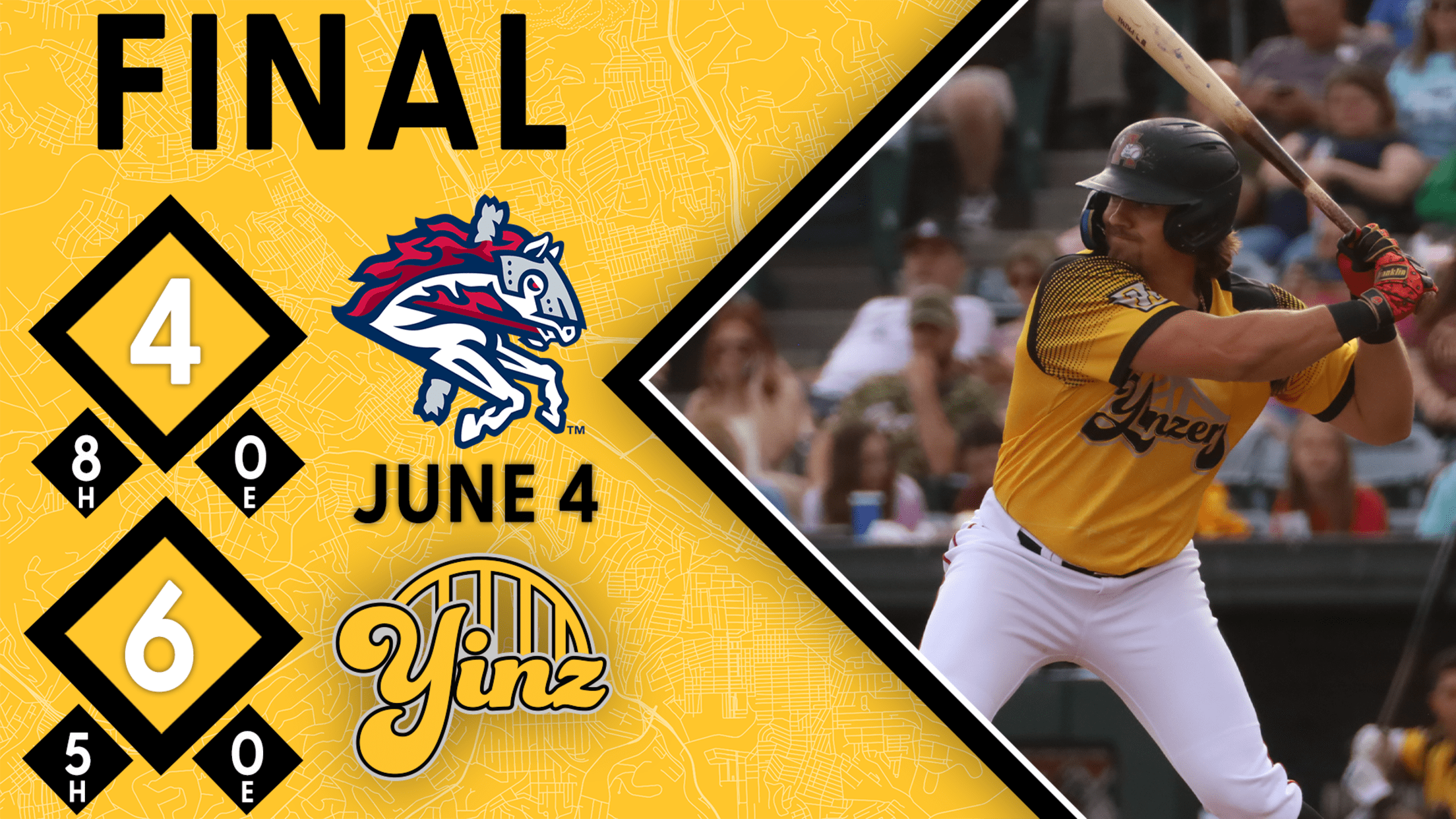 CURVE, Pa. – Trailing 3-1 entering the bottom of the sixth inning, the Altoona Curve offense generated five runs on three hits to seal the fate of the Binghamton Rumble Ponies in a 6-4 victory at Peoples Natural Gas Field on Sunday afternoon. Binghamton sent starter RHP Mike Vasil to
CURVE, Pa. – Trailing 3-1 entering the bottom of the sixth inning, the Altoona Curve offense generated five runs on three hits to seal the fate of the Binghamton Rumble Ponies in a 6-4 victory at Peoples Natural Gas Field on Sunday afternoon.
Binghamton sent starter RHP Mike Vasil to the mound in the contest, who allowed just one hit across 5.0 innings with six strikeouts and no walks. The solo knock for the Curve came on a Matt Gorski solo home run in the first inning, his seventh of the season to make it a 1-0 game. Vasil retired 13 batters in a row and 15 of 16 faced to complete his appearance.
The Curve bats came to life in the bottom half of sixth inning off reliever Quinn Brodey. Dylan Shockley, Matt Fraizer, and Lolo Sanchez would all find themselves on base for a merry-go-round of runs that started out with a Gorski bases-loaded walk, followed by a two-run single from Mason Martin and a two-run double from Andres Alvarez to cap off a pivotal inning for the Curve.
Aaron Shortridge would get the nod for today's contest. Shortridge would throw just over three total innings, giving up five hits on three runs. Nick Dombkowski, Bear Bellomy, Braeden Ogle and Juan Minaya would also get a share of the action, combining to toss 4.2 scoreless innings of relief with each adding a strikeout. Tyler Samaniego would earn the save after allowing a run in the ninth inning.
With Altoona's win over the Rumble Ponies, they will continue their winning streak to a season high of five straight games and improve to 27-22 on the season. The Curve won nine of 12 games in the homestand over the past two weeks and remain a game out of first place behind Erie in the Southwest Division.
Altoona has the day off on Monday, before embarking upon a two-week road trip beginning with the Richmond Flying Squirrels, Double-A affiliate of the San Francisco Giants, on Tuesday evening at 6:35 p.m. Altoona will send RHP Kyle Nicolas to the mound to face Richmond's RHP Landen Roupp.
The Curve is proud to celebrate 25 years of memories in Curve, PA throughout the 2023 season. For tickets or more information, visit AltoonaCurve.com, call 877.99. CURVE or stop by the PNG Field box office. Additionally, the Stockyard Team Store is open Monday-Friday from 9 a.m. to 5 p.m. during every home game and online 24/7/365.
Enjoy today's highlights!https://t.co/2C2w3RlVYI

— Altoona Curve (@AltoonaCurve) June 4, 2023