Valdez, Serven Lift Isotopes to 9-6 Win Over Las Vegas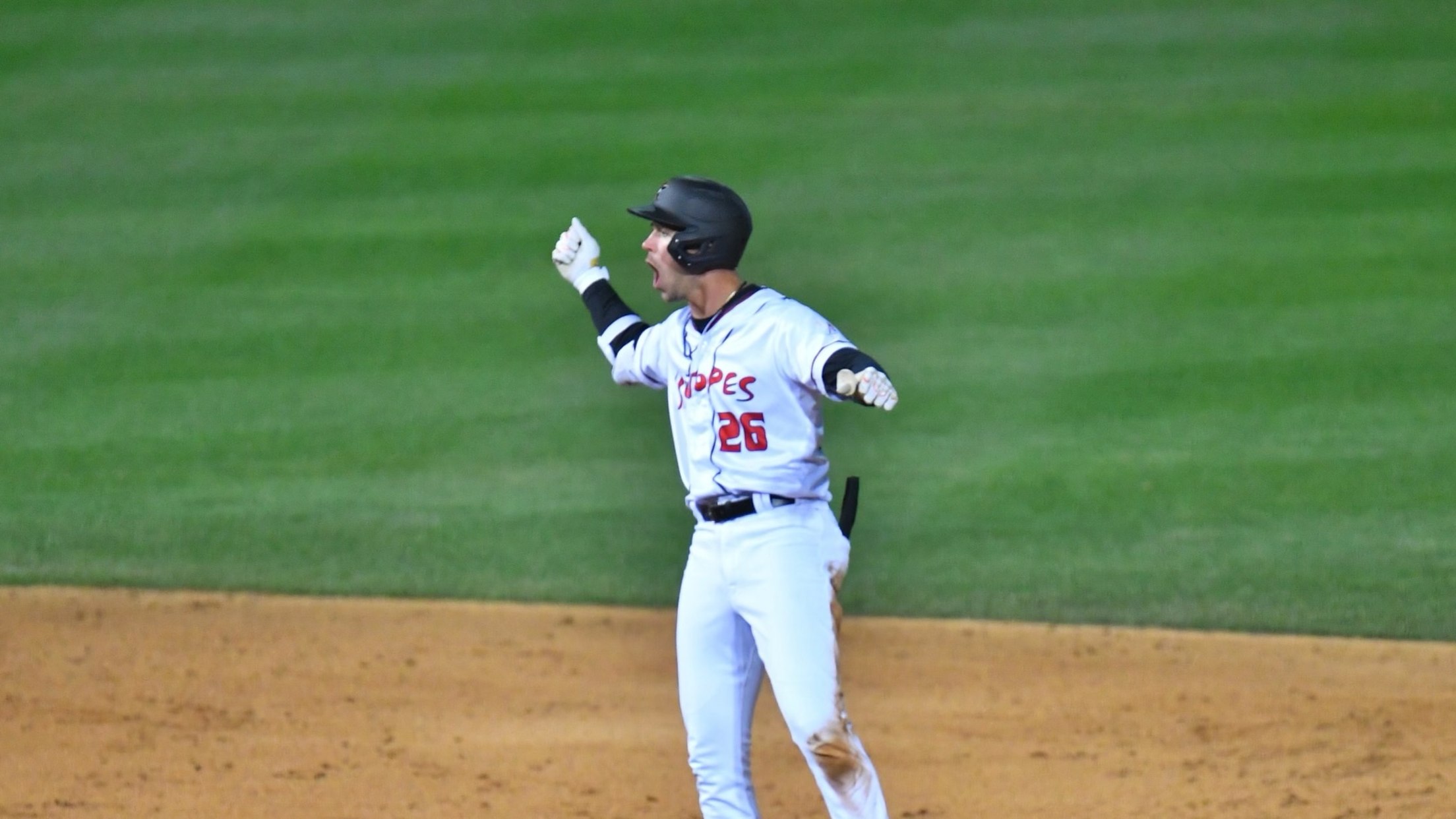 Las Vegas, NV – Isotopes starting pitcher Phillips Valdez hurled 6.2 innings of one run ball while catcher Brian Serven blasted two homers to propel Albuquerque to a 9-6 win Tuesday night at Las Vegas Ballpark Topes Scope: - Valdez tossed his second quality start of the season and the
Las Vegas, NV – Isotopes starting pitcher Phillips Valdez hurled 6.2 innings of one run ball while catcher Brian Serven blasted two homers to propel Albuquerque to a 9-6 win Tuesday night at Las Vegas Ballpark
Topes Scope: - Valdez tossed his second quality start of the season and the third for the club. He is the first pitcher this season to pitch into the seventh frame. Additionally, it is the longest start by an Isotopes hurler since Riley Smith spun a 7.0 inning complete game against Salt Lake June 18, 2022. He is also the second starter this season to allow just one run (also: Noah Davis, April 5 vs. Salt Lake).
-The Isotopes are 5-2 in series openers and 3-1 on the road.
-Albuquerque was out hit by Las Vegas, 14-12. It is just the third win in 19 games for the club when being outhit.
-The Isotopes plated a run in the first inning, their MiLB-leading 39th tally in the opening stanza.
-Coco Montes collected a hit to extend his hitting streak to seven games. During the span, he is slashing .406/.525/.625 with four doubles, one homer and eight RBI. He is one hit away from tying his longest streak of the season (April 4-12).
-Michael Toglia collected a hit and drove in a run, his first RBI in four games (May 3 vs. SUG).
-In his first game with the Isotopes this season, Serven went 3-for-5 with two homers and three RBI. The homers for Serven of 2023 at any level. It's his first two-homer game since mashing two at Citi Field against the Mets on May 21, 2022. Additionally, it's his first three-hit game since Aug. 4, 2022, with Colorado at San Diego.
-Serven's is the fourth two homer game this year (also: Elehuris Montero April 27 at RR; Coco Montes April 12 at El Paso; Nolan Jones March 31 at RR).
-Albuquerque swatted four homers on the night, the sixth time this season the club has belted at least four round-trippers.
-Nolan Jones belted his 10th homer of the season, a three-run shot. It's his third game with at least three RBI in his last five contests and fifth on the year.
-Jimmy Herron collected three hits and blasted a solo four-bagger. For the year, it's his seventh multi-hit effort, second three-hit game and third-straight contest with multiple hits. Additionally, he's extended his on-base streak to 13 games. During the span, he is slashing .405/.517/.738 with five doubles, three homers, 11 RBI and 11 walks.
-Elehuris Montero collected his sixth multi-hit effort in 13 games. Additionally, his 10-game RBI streak came to an end.
-The Isotopes relented five runs in the ninth frame, the seventh time they've allowed five runs in an inning this season.
-Albuquerque allowed a season-low one walk on the night. Meanwhile, the club fanned just five Aviator hitters, the third-fewest in a game this year.
On Deck: The Isotopes and Aviators will meet for game two of the six-game set tomorrow at 8:05 pm MT. Albuquerque is scheduled to start Karl Kauffmann while Las Vegas is expected to send Logan Harris to the hill.