Space Cowboys Outslug Isotopes in Matinee, 16-13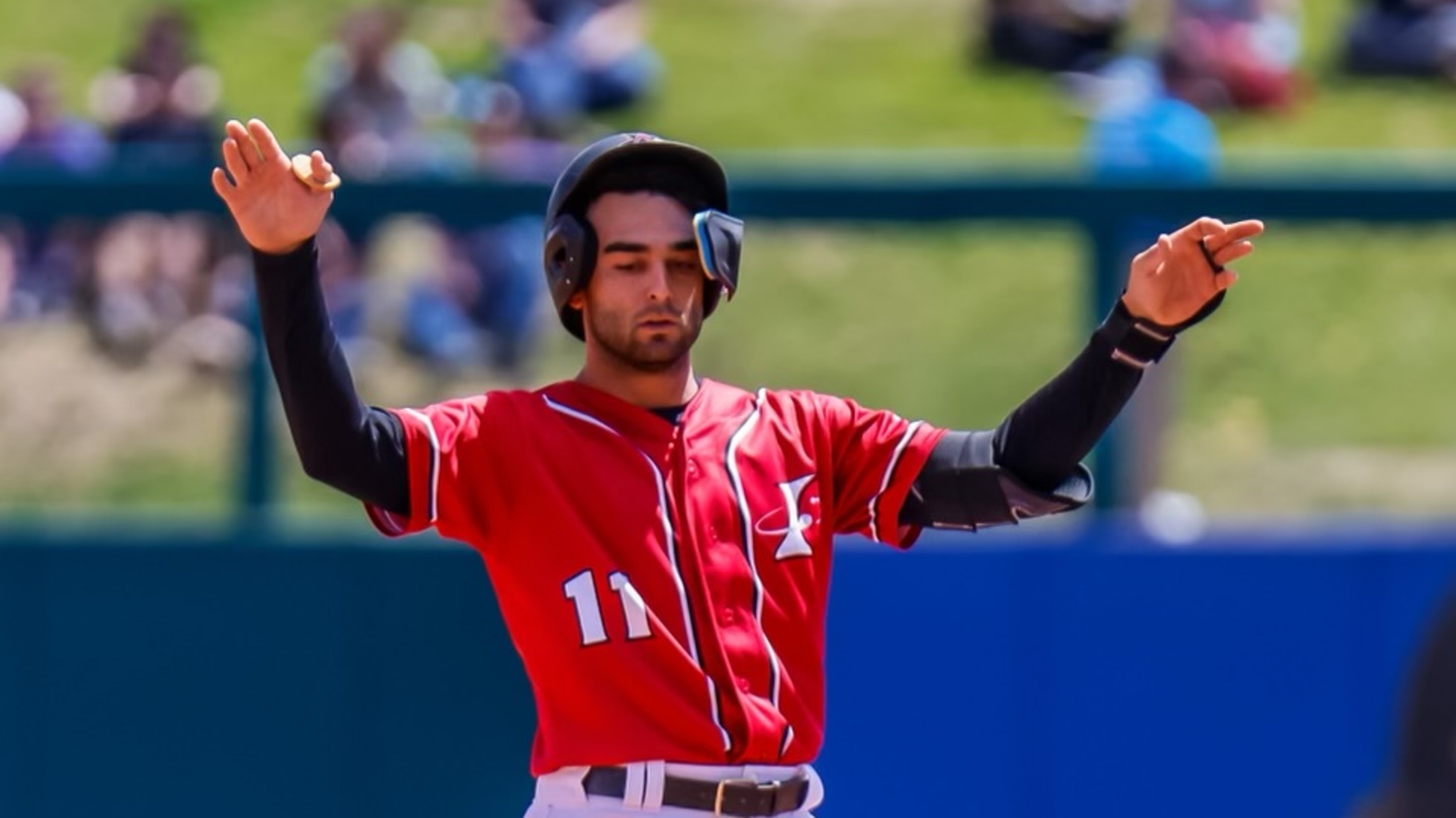 Albuquerque, NM – Thousands of elementary and middle school students in attendance at Isotopes Park on Thursday received an educational experience pertaining to Pacific Coast League baseball. The two teams combined for 29 runs, 36 hits, five errors and 14 walks as the Sugar Land Space Cowboys held off a
Albuquerque, NM – Thousands of elementary and middle school students in attendance at Isotopes Park on Thursday received an educational experience pertaining to Pacific Coast League baseball. The two teams combined for 29 runs, 36 hits, five errors and 14 walks as the Sugar Land Space Cowboys held off a valiant Albuquerque comeback for a 16-13 victory.
Despite the defeat, the Isotopes received several standout offensive performances. Nolan Jones doubled, homered and drove in four runs, Elehuris Montero added a two-run clout, while Michael Toglia and Aaron Schunk remained red-hot with three hits each.
*Topes Scope: - * Today's crowd of 8,921 was the largest for a School Day Matinee at Isotopes Park since 11,185 fans attended the May 7, 2018 contest.
- 29 combined runs between the clubs tied for the fifth-highest scoring game in Isotopes Park history, and the most prolific from an offensive standpoint since Tacoma defeated Albuquerque 15-14 on June 28, 2019.
- Today was the fifth time this season that both the Isotopes and their opponent have scored in double digits in the same game. Albuquerque is 2-3 in such contests.
- The Space Cowboys tallied 22 hits, the most surrendered by Isotopes pitching since El Paso (22) on May 20, 2019.
- Sugar Land's nine doubles were the most by an opponent this season, and one short of tying the franchise record (Round Rock had ten on Aug. 27, 2022).
- Albuquerque's four-run first inning increased their total output to 36 runs in the opening frame this year, tops in Minor League Baseball. The pitching staff has also allowed the most first-inning runs in MiLB with 33, eight more than the next-closest team (Omaha).
- The Isotopes have plated four or more tallies in a frame 16 times this season, while the pitching staff has surrendered three or more runs in 33 separate innings.
- Montero connected on his sixth home run in the last seven contests. During the stretch, he is 12-for-31 with 14 RBI.
- Jones doubled and ripped a two-run homer, his ninth of the season and first since April 23 vs. Oklahoma City. Today was the third time this season that Jones recorded multiple extra-base hits in a ballgame.
- Hunter Stovall extended his hitting streak to 13 games by going 2-for-6 with an RBI single. He is slashing .407/.500/.537 with four doubles, a homer, 10 RBI and seven multi-hit efforts during the stretch. Additionally, Stovall has recorded at least one hit in 17 of 18 games in which he has started this year.
- Toglia has recorded three hits in consecutive games for the first time in his professional career. He is in the midst of his first nine-game hitting streak since July 16-30, 2022 with Double-A Hartford.
- Schunk also tallied back-to-back three-hit performances for his first time as a professional. He has seven multi-hit games this season.
- Jimmy Herron saw his eight-game hit streak come to an end with an 0-for-4 afternoon. He did draw a walk, reaching base safely for the ninth consecutive contest.
- Starting pitcher Karl Kauffmann surrendered nine hits and five runs (three earned) in 2.2 innings, although he did strike out seven batters. It was the most punchouts for any Albuquerque hurler in a contest this season.
- Riley Pint saw his streak of 9.0 scoreless innings (over seven appearances) come to an end when Michael Sandle hit a two-run homer in the sixth. It was Pint's first long ball surrendered since July 4, 2022 with Double-A Hartford, a span of 22 outings.
- Pint walked four batters in 1.1 frames, his most free passes issued since June 8, 2019 for Single-A Asheville at Charleston. It also tied the season-high for walks by an Isotopes pitched, as Stephen Jones had four on May 2 vs. Sugar Land.
- Albuquerque's pitching staff struck out 13 batters, one off a season-high (14, April 21 vs. Oklahoma City).
- Bligh Madris homered on the very first pitch of the game, marking the third time this season the Isotopes have surrendered a leadoff blast to open a contest. Fernando Tatis Jr. did it in back-to-back contests at El Paso on April 15 and 16.
- The long ball by Madris was the first time an opposing player has hit the initial pitch of a contest over the fence since Fresno's Wilmer Difo on Aug. 30, 2019.
- Madris and Matijevic teamed up for the second set of back-to-back home runs against Albuquerque in 2023 (Alfonso Rivas & Yorman Rodriguez, April 13 at El Paso).
- Justin Dirden launched a grand slam in the seventh, the first allowed by Isotopes pitching since Juan Fernandez (El Paso) on Sept. 27, 2022.
- Albuquerque has dropped 10 of their last 12 home weekday matinee games, dating back to April 22, 2019.
*On Deck: *A Cinco De Mayo Celebration promises to be a fiesta at "The Plaza." Gates open tomorrow at 5:05 PM with an Adult Mariachis Jersey being given to the first 3,000 fans, courtesy of Rio Grande Credit Union. Al Hurricane Jr. will perform a pregame concert from the berm area in right field, and there are also scheduled to be Postgame Fireworks (weather permitting) presented by RGCU. In addition, the Isotopes will wear a special 505-inspired Mariachis themed jersey during the contest. First pitch is slated for 7:05 PM.