RubberDucks to Become Devil Strips on July 7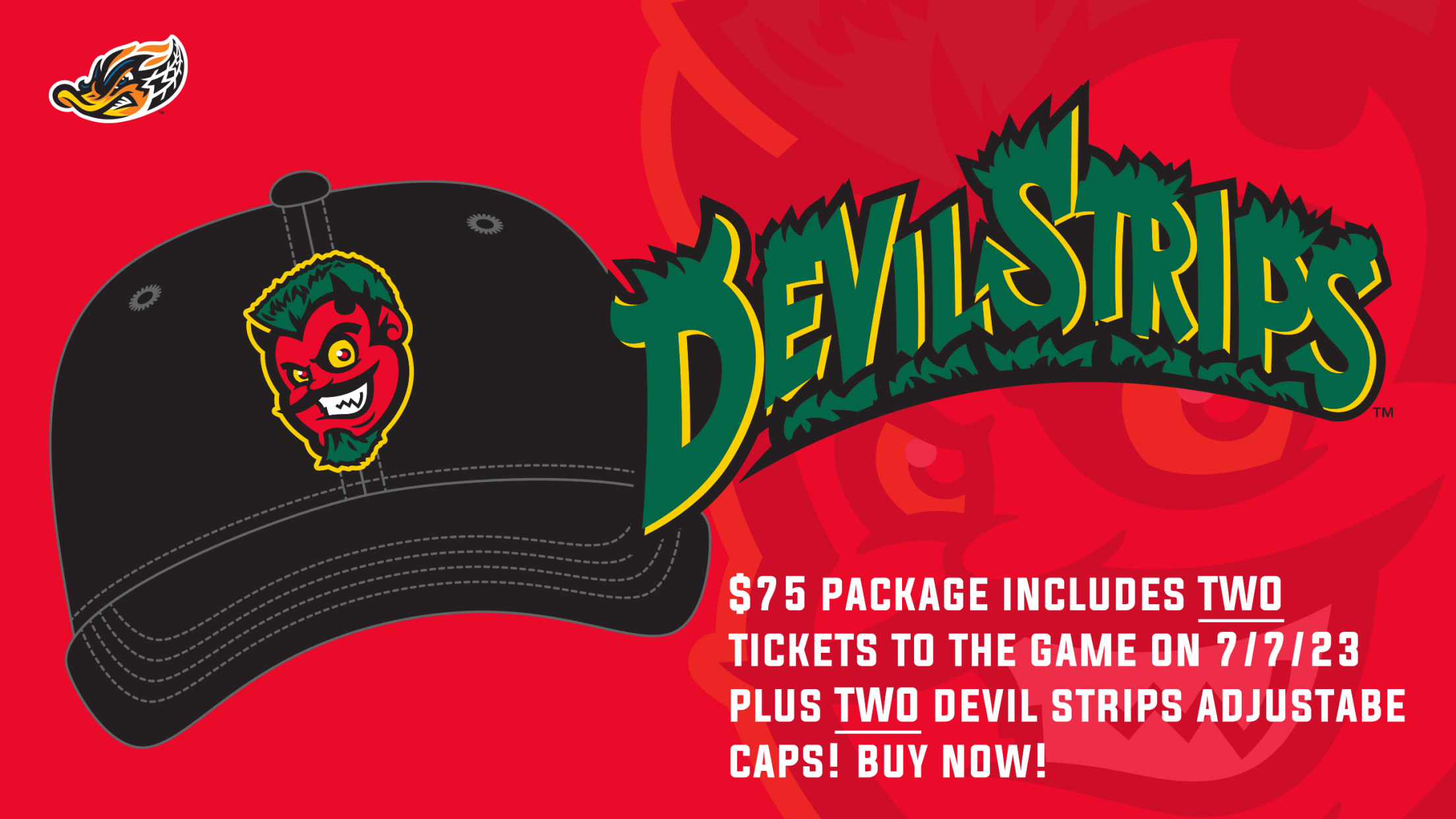 (AKRON, OHIO) February 20, 2023 – The Akron RubberDucks will rebrand to the Akron Devil Strips for one-night only on Friday, July 7. A devil strip refers to the grassy area between the street and the sidewalk. The term is believed to be first used in Northeast Ohio to describe
(AKRON, OHIO) February 20, 2023 – The Akron RubberDucks will rebrand to the Akron Devil Strips for one-night only on Friday, July 7.
A devil strip refers to the grassy area between the street and the sidewalk. The term is believed to be first used in Northeast Ohio to describe the area between streetcars going in opposite directions. The current use of the term was first used in Akron in the late 1920s.
"Our goal each season is to come up with different ways to honor the great city we play and work in everyday," RubberDucks President and General Manager Jim Pfander said. "Other places call that grassy area a tree lawn, berm or green belt, but in Akron it's a devil strip. We can't wait for everyone to see these amazing uniforms and help us celebrate a term that is unique to Akron."
You can purchase the "No Parking on Devil Strips" ticket package today and receive two tickets to the July 7 game and two Akron Devil Strips adjustable hats. The package is $75 and can be purchased here. Limited number of packages available.
Full Akron Devil Strips merchandise will be available at a later date.
2023 Season Ticket and Flex Ticket packages are available now by visiting akronrubberducks.com or by calling 855-97-QUACK.
The Akron RubberDucks are the Double-A affiliate of the Cleveland Guardians. The RubberDucks season at Canal Park begins on Thursday, April 6 against the Erie SeaWolves at 6:35 p.m. Fans can purchase tickets by calling 330-253-5151 from 9 a.m. to 5 p.m. on weekdays, or visit akronrubberducks.com/. For more information about the team, please call 330-253-5151, visit the website at akronrubberducks.com, Facebook page facebook.com/AkronRubberDucks, or on Twitter @AkronRubberDuck, and Instagram @akronrubberducks.